Patient Praises WhiteSands Treatment for Being the "Best Decision Ever Made in My Life"
addiction and recovery • Addiction RecoveryPatient Praises WhiteSands Treatment for Being the "Best Decision Ever Made in My Life"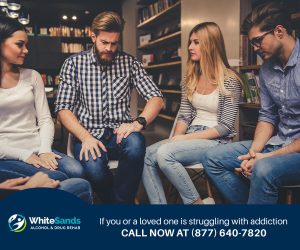 Fort Myers, Florida—A former client is highly recommending WhiteSands Alcohol & Drug Rehab in a five-star review on Google.
"Best decision I have ever made in my life," wrote Ken, who completed treatment at WhiteSands' facility in Fort Myers, Florida.
"If you're anything like I was, you want to get and stay sober, but you're afraid to go into treatment. Life will happen while you are away for 30 to 45 days, with or without you. You deserve a break just as your family and friends do. At WhiteSands, you will be comfortable, sleep well, be fed very well and learn the skills necessary to start living again. Almost every staff member is in recovery and can relate to what you are going through. The BHTs (behavioral health technicians) will take you under their wings and guide you to success. I promise it's not as frightening as we think it's going to be. Give up one thing for everything; stop giving up everything for one thing."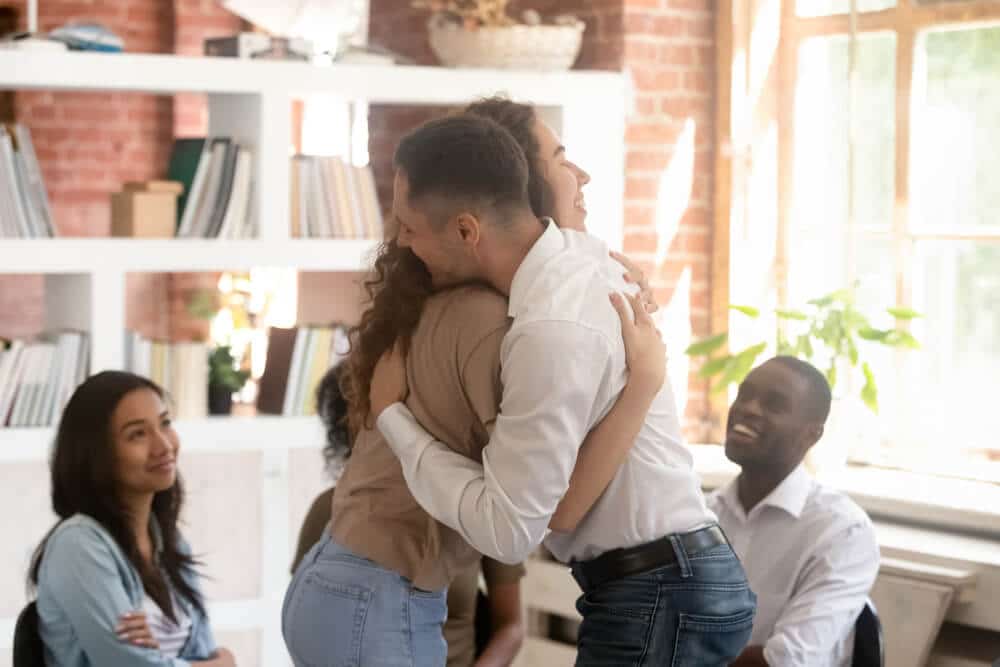 Ken's recommendation of WhiteSands is shared by none other than Newsweek magazine, which ranked it as one of America's Best Addiction Treatment Centers – and the best in Florida – three years in a row.
The Fort Myers facility is one of several inpatient and outpatient centers WhiteSands operates in Florida. At all locations, clients find effective substance abuse treatment that seeks  to reveal the true causes of addiction, which is often just a symptom of anxiety, depression or another emotional or psychological condition.
As Ken notes, WhiteSands also provides a comfortable, welcoming setting. Features and amenities include private rooms with flat-screen satellite televisions, spa treatments and a full schedule of recreational activities. WhiteSands even refers to those in treatment as "guests" rather than "patients" when they're not in treatment.
This may seem like pampering, but it has a serious therapeutic purpose. WhiteSands believes in making the environment as comfortable as possible so clients can focus on their recovery without distractions. Even more conducive to recovery is that when someone is treated with respect and dignity rather than feeling like they're being punished for their addiction, the client feels worthy of sobriety and is more willing to work toward it.
The client's recovery journey usually starts with detox, which is the preparatory phase that cleanses the body of toxins from extended substance use. This is a critical time that can make or break the recovery experience; research shows many addicts quit treatment before it even begins because the withdrawal effects during detox are too hard.Fr that reason, WhiteSands provides expert medical supervision and offers medication if needed to relieve the physical and emotional symptoms of withdrawal. At WhiteSands, the experience is made less traumatic by having the addict gradually taper off substance use instead of suddenly stopping it completely.
Inpatient treatment begins after detox, followed by intensive outpatient care to help the client make a smooth transition back to daily life. Therapy includes several behavioral and medical treatments, but its signature offering is its unique Life Skills program.
In the Life Skills program, clients learn to create and maintain a healthy, balanced daily routine in daily life with skills they can use to live a life free of drugs or alcohol. They learn coping skills for when the urge strikes to resume using drugs or alcohol and leave Whitesands well-armed against the threat of relapse.
Anyone in need of comprehensive treatment for a substance use disorder for themselves or a friend or family member can visit WhiteSands Alcohol & Drug Rehab or call 877-959-2008.
If you or a loved one needs help with abuse and/or treatment, please call the WhiteSands Treatment at (877) 855-3470. Our addiction specialists can assess your recovery needs and help you get the addiction treatment that provides the best chance for your long-term recovery.