"The Nursing staff, the Therapists, and BHTs are so Compassionate. They go out of Their way to Always Make you Feel Comfortable and Safe"
Patient of WhiteSands Thanks the Unconditional Support of Staff at WhiteSands
"My experience here was amazing," says Denise, a patient who attended addiction treatment at WhiteSands Treatment Center in Fort Myers. "It was everything I expected and so much more", she adds. 
With unwavering support and empathy, the staff creates a nurturing environment where individuals feel understood and safe. The staff members actively listen to patients, validating their experiences and emotions, while providing guidance and assistance every step of the way. Through their compassionate approach, the staff at WhiteSands Treatment instill hope, empower patients to overcome obstacles and foster a sense of connection and trust. With their guidance, patients are able to navigate their recovery journey with the support and care they need for lasting healing and transformation.
All Levels of Care Provided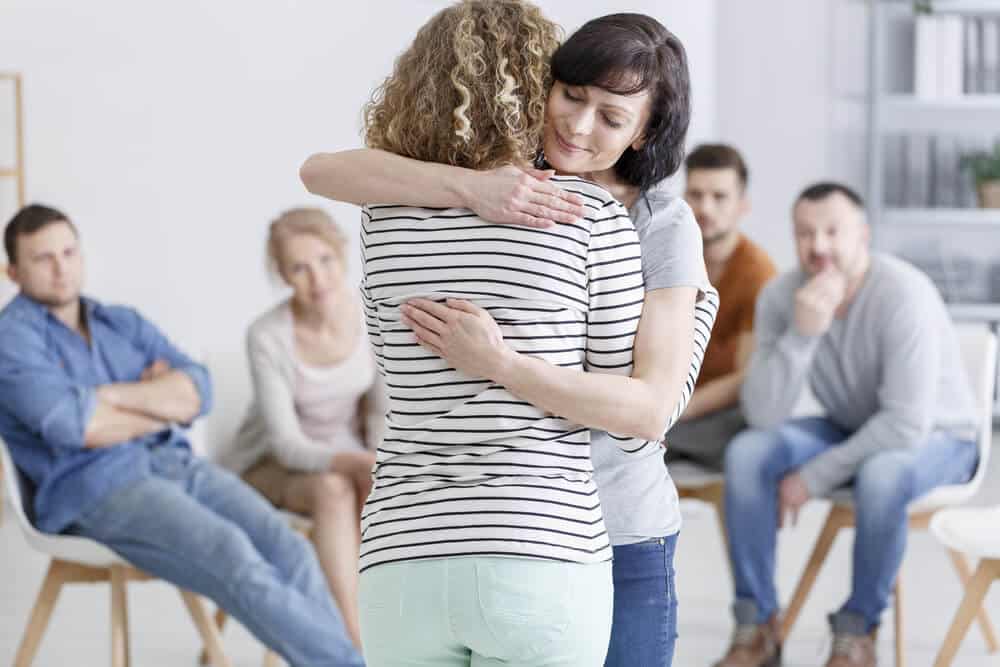 WhiteSands Treatment offers all levels of care to individuals seeking addiction treatment, ensuring comprehensive support at every stage of the recovery process.
Medically Assisted Detoxification:

WhiteSands provides medically assisted detoxification services to safely manage withdrawal symptoms under the supervision of experienced medical professionals.

Residential Inpatient Treatment:

In a structured and supportive environment, individuals receive 24/7 care, therapy, counseling, and a range of evidence-based treatments tailored to their specific needs.

Partial Hospitalization Program (PHP):

Patients in the PHP receive intensive treatment during the day while returning to a supportive environment in the evenings.

Intensive Outpatient Program (IOP):

The IOP offers flexibility, allowing individuals to receive therapy and counseling while living at home or in a sober living environment.

Outpatient Program:

As a step-down level of care, the outpatient program provides continued support, therapy, and counseling as individuals transition back into their daily lives.

Aftercare and Relapse Prevention

: Aftercare and relapse prevention are crucial components of addiction treatment. They provide ongoing support and strategies to help individuals maintain their sobriety and prevent a return to substance abuse. Through personalized plans, therapy, and community resources, individuals are equipped with the tools and guidance necessary to navigate the challenges of post-treatment life and achieve long-term recovery.
WhiteSands Treatment ensures a seamless progression through all levels of care, offering comprehensive treatment options that cater to the unique needs of each individual. This multidimensional approach allows for a personalized treatment experience, maximizing the chances of achieving long-term recovery and improved well-being.
Getting Addiction Help, Now
"I will be leaving here tomorrow with many tools and lessons to be able to start my life over", mentions Denise. "I would highly recommend this facility to anyone who is struggling or has relapsed because I was welcomed back after years of sobriety with open arms". Without professional help and support, addiction tends to worsen over time, leading to increased physical, psychological, and emotional harm. Relationships may deteriorate, career opportunities can be lost, and overall quality of life may decline.
If you or a loved one is in need of addiction treatment, don't hesitate to get in touch with the intake team at WhiteSands Treatment today. The dedicated intake professionals are available to provide guidance, answer your questions, and assist you in taking the crucial first step toward recovery. By reaching out to the intake team, you can access the support, resources, and personalized treatment options that are essential in overcoming addiction. 
Don't wait any longer to seek the help you deserve, contact the intake team at WhiteSands at 877-970-7411 and embark on a transformative journey toward a healthier, happier, and substance-free life.
If you or a loved one needs help with abuse and/or treatment, please call the WhiteSands Treatment at (877) 855-3470. Our addiction specialists can assess your recovery needs and help you get the addiction treatment that provides the best chance for your long-term recovery.