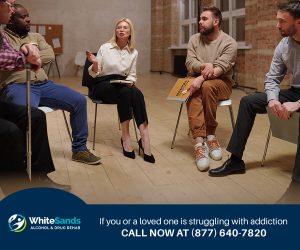 Longwood, Florida—A patient was so grateful for the substance abuse treatment he received at WhiteSands Alcohol & Drug Rehab, he posted a 5-star review of the program.
"All I can say is 'Wow'!" wrote Frank, the patient. "This place is a lifesaver. When you need help, these are the people to rely on. It doesn't matter what you've been through or what you put yourself through. You get the help and service you need. Quality treatment, smiling faces. Come to WhiteSands to get the help you need."
Frank attended the WhiteSands program in Longwood, Florida, one of 17 outpatient locations in the state. WhiteSands also offers residential care in three Florida cities – Fort Myers, Hyde Park and Plant City. Whether residing in the facility or their own homes, patients find a supportive community of expert treatment specialists delivering treatment that's a cut above other programs.
WhiteSands exceeds industry standards in many ways, most notably in offering several individual and family therapy sessions each week where other programs offer only one or two. This requires WhiteSands to maintain a lower patient-to-staff ratio than is standard, but the results – treatment that's more individualized and therefore more effective – are worth it.
WhiteSands maintains the same high standards whether providing residential or outpatient care, as Frank's review proves. The only real difference between the two formats is that residential patients live at the facility and have round-the-clock supervision. Outpatient care serves patients who cannot take time away from work or home responsibilities; it's also a transitional program for patients who are evaluated as ready to start moving back to their communities.
In the outpatient program, licensed medical staff and counselors work individually with patients to guide them on their journey toward long-lasting sobriety. Care is designed to help patients create a network of support they can rely on outside the treatment center, an important strategy against relapsing to substance use after returning to the stresses and preesures that may have led to addiction.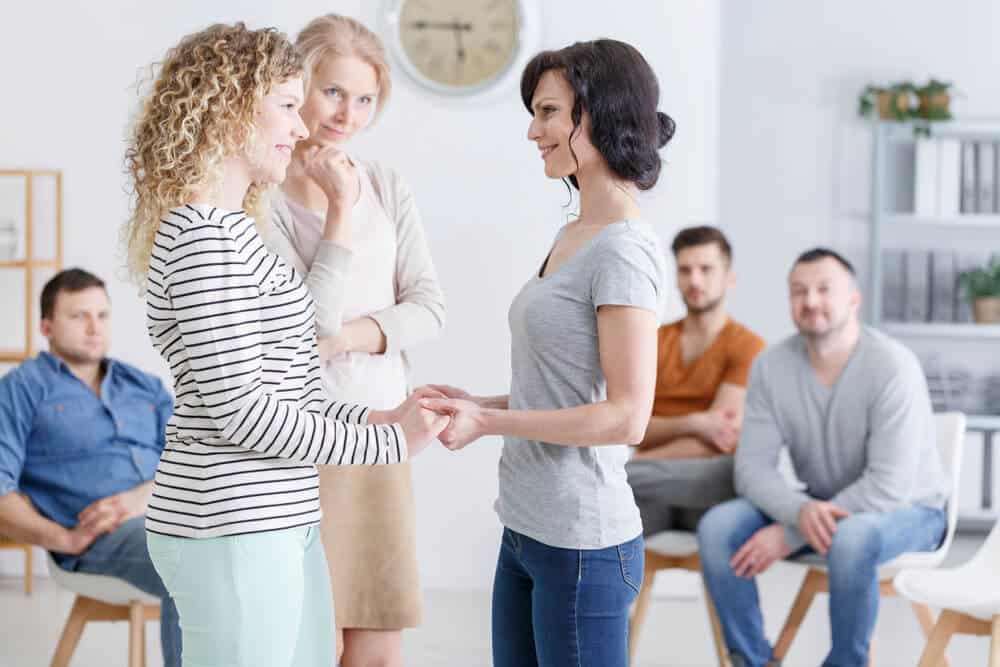 The WhiteSands staff includes a full-time medical director, psychiatrists, therapists and counselors, and patients are able to build strong relationships with their therapy team over the length of their treatment. This is another departure from standard programs, where patients may see different therapists from week to week. WhiteSands' teams work hard to build trust with their patients through consistency of care. WhiteSands believes strongly that the therapist must get to know the patient and their struggles on a deep level, to provide the most effective care.
These and other high standards of care have earned WhiteSands recognition by Newsweek magazine, which named it Florida's most effective treatment program for three consecutive years. But it's the endorsement of patients like Frank that means the most.
WhiteSands care doesn't end when formal treatment concludes, because its treatment teams know the journey never ends; the road to recovery always presents new curves, bumps and roadblocks. Assistance continues with a robust aftercare program that stays in close contact with patients post-discharge. Long-term support provides strategies for relapse prevention with programs like trigger management classes to recognize situatons that lead the recovering addict to seek alchol  or drugs. These are the critical tools for recovery that everyone needs to be more successful in lifelong sobriety.
These and other high standards of care helped WhiteSands earn recognition by Newsweek magazine as Florida's most effective substane abuse treamnt proram three years in a row. But it's the ndorsement of patients like Frank that really count.
Anyone seeking comprehensive treatment for a substance use disorder, for themselves or a loved one, can visit WhiteSands Alcohol & Drug Rehab or call 877-855-3470.
If you or a loved one needs help with abuse and/or treatment, please call the WhiteSands Treatment at (877) 855-3470. Our addiction specialists can assess your recovery needs and help you get the addiction treatment that provides the best chance for your long-term recovery.