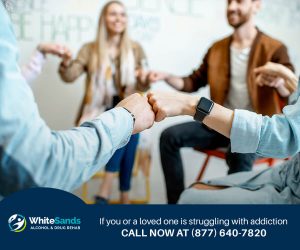 Essential Qualities of a Trustworthy Drug Rehab Center
It's a significant decision to take the first step toward your recovery by exploring trustworthy drug rehab centers. It's important to decide what your essential qualities are for an inpatient treatment center. You can ask these questions to determine which factors are most important to you and how each drug rehab center Naples FL fulfills them:
Are the medical and mental health professionals involved in my treatment specialists in substance use and recovery? Are they board-certified in their fields?

Will my treatment plan be personalized, adjustable, and tailored to my specific needs?

How will you protect my confidentiality and privacy?

Does anyone monitor my treatment plan and update it as soon as there's a change in my needs or intentions?

Do you provide follow-up treatment? If so, what does it include?

Do you provide individual and/or family counseling?

Do you have programs to support and educate my loved ones about substance use and recovery?

Do you have specialized treatments for various populations? If so, which ones?

Will I have guidance in creating and maintaining a fitness plan specialized to my needs?

What are your meals like and how do you accommodate various dietary needs?

What kind of group and recreational activities do you offer?

How do you foster a sense of community among residents?
Unique Features to Consider in Naples, FL Rehab Centers
Beyond the essentials of what you require for recovery, there may be unique features to consider in Naples, FL rehab centers that will help you feel more at home during your treatment stay, and even enjoy being away for the duration of your treatment. These factors may not be medically necessary for recovery, but every comfort or opportunity to relax positively influences your ability to recover. Comfortable surroundings, peaceful environments, and additional amenities can make a significant difference in your overall well-being. These factors may not be medically necessary for recovery, but every comfort or opportunity to relax positively influences your ability to recover. Consider these questions as you decide what to prioritize:
In what kind of settings do I feel most comfortable and at peace? 

In what kind of settings do I feel most inspired?

Where am I most likely to have the level of privacy I desire?

What outdoor recreational opportunities would I enjoy in this particular setting?

What kind of food is served?

What kind of exercise equipment is available?

Are there group fitness courses offered?

What kind of alternative treatments does the center offer?

Are there indoor recreation activities such as creative arts or music?
The WhiteSands Alcohol & Drug Rehab Difference
White Sands inpatient alcohol and drug rehab is distinguished among treatment centers. It was founded by Substance Use Disorder treatment specialists who have researched and developed successful treatment methods for decades throughout their careers. They developed a highly successful multimodal therapy (MMT) approach to alcohol and drug treatment. Our integrated, holistic recovery program is informed by evidence-based medical and behavioral health practices. Distinct features include:
Board-certified and compassionate doctors, nurses, psychiatrists, and counselors with specialized training to provide high-quality treatment

Safe withdrawal

Customizable treatment plans tailored to your specific needs

Confidential treatment protocols protecting your dignity and privacy

Constant monitoring and updating of treatment programs

Follow-up treatment including a sober living community to promote full recovery

Whole family care to educate loved ones and restore damaged relationships

Motivational enhancements

Behavioral and cognitive skills building

Psychoeducation

Specialized treatments for grief, gender-specific issues, dual diagnosis, and trauma
WhiteSands' treatment modalities evolve in response to evidence-based best practices for positive outcomes in recovery settings. Our team works together in ways that have been highly successful in the long-term recovery of patients suffering from alcoholism, dual diagnosis, drug abuse, and other addictions. The team of professionals at WhiteSands understands that long-term healing and well-being involve much more than detoxification from substances. Reflecting on these aspects will guide you in choosing a rehab facility in Naples, FL, that not only meets your recovery needs but also enhances your journey to sobriety with thoughtful touches that bring comfort and tranquility. Remember that the environment where you heal plays a crucial role in your recovery, and it's worth taking the time to find a place where you can truly thrive
Additional Amenities and Offerings at a Drug Rehab Center in Naples, FL
WhiteSands' inpatient drug rehab center Naples, Fl is set in a warm, beautiful climate. There's a peaceful view from the center during all four seasons. There are many opportunities to relax and recreate in the outdoors on your own or with others in your group. Customized exercise programs and healthy meal plans increase your fitness and sense of well-being as you recover. The supportive, close-knit community of staff and other residents enjoys engaging indoor and outdoor activities together including games, trips, sports, crafts, and yoga.
As soon as you decide you want to begin your recovery journey at WhiteSands, a professional will help you find the most efficient and affordable way to travel there. They'll coordinate your transportation from the airport to our center, pick you up in an unmarked vehicle to ensure your privacy, and do everything they can to take care of your travel details so that you can adjust to treatment and focus on your recovery.
Connect with WhiteSands in Naples, FL
If you're feeling overwhelmed by the challenges of addiction, it's important to remember that you're not alone. There is hope for your recovery, and you can take the first step towards a brighter future by reaching out for help. Professionals who understand what you're going through are waiting to offer their support and guidance. At WhiteSands in Naples, we are committed to providing personalized care that addresses your unique needs. You don't have to commit to anything right away—just give us a call at 877.855.3470 to explore what kind of treatment might be right for you. Whether it's counseling, therapy, or a structured program, we'll work together to find a path that can lead you to a healthier, substance-free life. Remember, taking the first step is a sign of strength, and we're here to walk alongside you every step of the way
If you or a loved one needs help with abuse and/or treatment, please call the WhiteSands Treatment at (877) 855-3470. Our addiction specialists can assess your recovery needs and help you get the addiction treatment that provides the best chance for your long-term recovery.