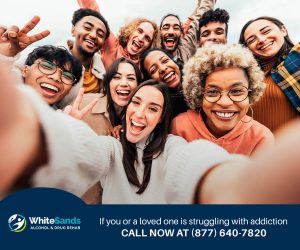 From Medical Detox to Inpatient, Outpatient, and Beyond
"I have nothing negative to say about WhiteSands Tampa", says Tim, a recent patient of WhiteSands Treatment in Tampa, Florida. "The whole staff goes out of their way to make sure everything is in order to make your stay as comfortable as possible". Tim's positive experience at WhiteSands Treatment in Tampa reflects the commitment to comprehensive care that the facility is known for. 
All Levels of Care and a Comprehensive Range of Programs
Whether you're just beginning your recovery journey or seeking ongoing support, the comprehensive programs are designed to meet patients where they are and guide them toward a brighter future.
WhiteSands offers a full spectrum of care, beginning with: 
Medically assisted detoxification

to ensure guests' safety and comfort during the initial stages of recovery

The Tampa

inpatient treatment programs

provide immersive treatment, therapy, and counseling to address the root causes of addiction, offering a solid foundation for sustainable recovery. 

As guests progress, the

outpatient services

offer continued support and therapy while enabling them to reintegrate into their daily lives with newfound coping skills. 

Beyond treatment, the facility also provides

aftercare services

, allowing individuals to maintain their sobriety and build fulfilling lives beyond addiction. 
At WhiteSands, each level of care is tailored to meet guests wherever they are on their recovery journey, and the dedicated staff is committed to guiding them toward lasting wellness. "I even went to Hyde Park for their PHP and it really helped me with the beginning of my sobriety. Hyde Park was great", mentions Tim. 
Whether it's the Partial Hospitalization Program (PHP) at Hyde Park or any other level of care, the goal is to provide individuals with the tools, resources, and therapies needed to build a strong foundation for lasting sobriety. WhiteSands takes pride in the quality of care and support offered at each location, ensuring that individuals receive the right treatment at the right time. 
Building a Foundation for Lasting Recovery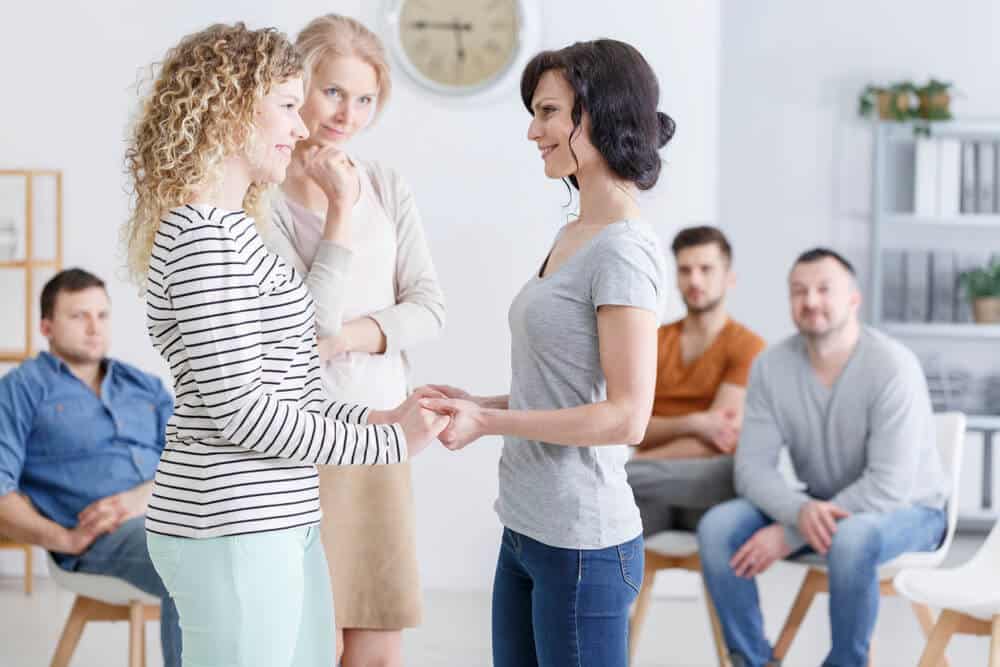 Tim also highlights the exceptional support provided by WhiteSands' staff and the sense of community among patients. The staff's dedication to ensuring guests' comfort and well-being is a hallmark of WhiteSands' approach to care. From housekeeping to case management, every team member goes above and beyond to create a safe and welcoming environment. 
The camaraderie among patients further enhances the recovery journey, fostering a sense of belonging and mutual support. Tim's experience is an example of the compassionate and caring atmosphere the facility is known for, where individuals are never alone on their path to recovery.
Embrace The Journey to Recovery with WhiteSands
WhiteSands Treatment Tampa is committed to providing comprehensive care and unwavering support for your recovery journey. Tim's experience is a testament to their dedication to creating a compassionate and caring environment where lasting transformation is possible. If you or a loved one is seeking a path to recovery, don't wait any longer. Join the WhiteSands family today and take the first step towards a brighter, healthier future. Because at WhiteSands, recovery is not just a process; it's a promise. Contact the intake team now, and let them guide you on your journey to lasting sobriety and well-being.
If you or a loved one needs help with abuse and/or treatment, please call the WhiteSands Treatment at (877) 855-3470. Our addiction specialists can assess your recovery needs and help you get the addiction treatment that provides the best chance for your long-term recovery.