How to convince your spouse to get help for their addiction
How to convince your spouse to get help for their addiction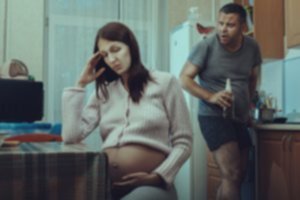 Convincing your Spouse or Partner to get Help for their Addiction
If you are married to someone who is addicted to drugs or alcohol, convincing them to get help can be challenging. Living with someone who suffers from addiction can have a detrimental impact not only on the relationship, but on the sober spouse as well. Trying to deal with someone who is refusing addiction treatment or is just not ready to face reality leads to exhaustion, resentment, confusion and anger.
Although it may be overwhelming and difficult to control such emotions, approaching an addict with anger and negativity may not always lead to positive results. It may cause the addict to become even more defensive and upset at their partner. Treatment may have failed in the past, causing them to doubt the effectiveness of the rehab process.
If an addict is forced to get help, in all likelihood, they do not want it. You cannot control your spouse, but you can express to them how their addiction affects you. Ask others who care about your spouse to help you plan an intervention or help you find the most appropriate place for rehabilitation.
Finding the Right Rehab Center
According to the National Institute on Drug Abuse, leaving rehab early is one of the major issues faces by rehab programs. Therefore, it's important to choose a comfortable inpatient facility that's more like home than a hospital. Spouses will typically get far less resistance when the treatment center feels more like a home away from home, much like the unique setting at WhiteSands Treatment Center. A safe and comfortable setting will put your spouse's mind at ease, ensuring them that they will be well taken care of.
A treatment center that has engaging and effective programs such as yoga, art therapy, acupuncture, animal therapy, and more, can make your spouse feel more connected to others, and safer to share their experience with addiction. These engaging treatment methods will keep them motivated and improve their chances for recovery.
The most critical time for recovery are the first 90 days, according to the National Institutes of Health. For this reason, accredited residential programs like the ones offered at WhiteSands Treatment Center are crucial to your loved one's success. Making sure your spouse has comfortable surroundings, and is being taken care of by a compassionate and medically trained staff like the one at WhiteSands, will help to ensure they remain at the facility for the duration of their program.
Gender-Specific Treatment
Finding a rehab facility that offers gender-specific programs, like the ones provided at WhiteSands Treatment Center can help your spouse feel more understood during his or her recovery process. Women in particular, may have more specific needs than men, and are also more likely to seek help in the first place. Whether your spouse has experienced a traumatic life event that led to PTSD and then subsequent substance abuse, or is dealing with the loss of a child, gender-specific treatment programs can help him or her deal with the core issues of their disease.
The reality is no matter how much you try to help your spouse, you cannot force them to change. Your loved one has to choose to want to begin their recovery journey. Finding an accredited facility like WhiteSands Treatment Center can help the person you love find their way back to sobriety.