It is a common misconception that recovery ends after treatment. Recovery is a lifelong process, not a single event. Therefore, it is important that addicts are prepared for their life after rehab. This preparation comes in the form of addiction aftercare programs. Yet, before an addict can begin involving them self in aftercare programs, it is imperative that they receive treatment at an accredited, innovative rehabilitation facility.
When making the choice to seek help for an addiction, it is vital that research is done in order to make an informed decision. No two treatment centers are the same, just as no two addicts require the same level of care. Facilities such as WhiteSands Treatment Center cater to the needs of each individual client. An evaluation is done upon arrival, ensuring that each patient is given a program schedule tailored to their unique needs. Desirable facilities offer an array of programs for both drugs addicts, alcoholics, and those who have any accompanying mental health disorders. It is important for an addict to get into a program that is both high quality, and tailored to each patients individual needs. WhiteSands Treatment Center adheres to these standards, and employs the latest approaches, proven to work.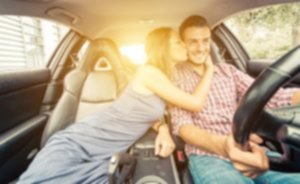 What is Addiction Aftercare?
Once the initial rehabilitation process is complete, addicts must engage in addiction aftercare programs in order to have the highest possible chance of long-term success. Aftercare programs are designed to pick up where intensive inpatient or outpatient addiction therapies leave off. These programs help people recovering from a substance addiction continue to identify and ward off the triggers of relapse and to stay committed to their recovery goals. Because addiction is a chronic illness, it requires ongoing management. Aftercare therapies help those in recovery continue to manage the disease with various strategies. Some of these strategies include mentorship programs, group meetings, such as AA (Alcoholics Anonymous) and NA (Narcotics Anonymous), learning to recognize potential triggers, and adopting healthy hobbies in the place of old, negative habits.
Types of Aftercare Programs
Well known 12-step programs such as AA and NA provide unprecedented aftercare support for many recovering addicts. People can remain active in these groups indefinitely, and the only requirement is for members to desire a life of sobriety. The mentors of these programs were once in need of mentorship as well, and the judgement-free environment allows addicts to feel comfortable sharing their unique experiences. With the focus on goals, these programs help addicts from all walks of life achieve long-term recovery one step at a time.
Relapse prevention programs and sober living homes have also been proven to be highly beneficial forms of aftercare. Relapse prevention programs teach addicts how to identify their substance abuse triggers. By teaching addicts how to identify these triggers, they are able to recognize warning signs, find alternative methods for coping with triggers should they arise, and help them to gain confidence in recovery.
Sober living homes or communities, also known as halfway houses, are group homes in which recovering addicts reside after treatment. Those who live in these homes must abide by certain rules, maintain a sober lifestyle, and oftentimes are expected to hold a job and pay their own rent. These communities act as a transition period between an addict's time spent in rehabilitation and their life back in the real world. Sober living homes teach addict's to be productive members of society, while regaining the confidence necessary for life after rehab, and building a lifelong support group in the process.
Why Is Aftercare So Important to Recovery?
The National Institute on Drug Abuse has affirmed that between 40-60% of recovering addicts will suffer a relapse. People addicted to alcohol face a 50% risk of relapse. The relapse rate of illicit drugs such as meth is a whopping 93%. Aftercare has the potential to greatly reduce this risk, which is why such programs are strongly recommended. Detox and initial rounds of intensive therapy may not be enough to end the chronic and commonly relapsing cycle of addiction. Long-term stints in aftercare programming, however, can provide the support addicts need to obtain long-term sobriety, and reach life-long goals.
Highlights of Aftercare
Aftercare programming targets the compulsions that have led addicts to abuse drugs or alcohol. Through different types of therapies, those in recovery are free to gain new insights into themselves and the nature of their addiction. Benefits of addiction aftercare programs are countless, especially when preceded by a solid foundation for recovery. Accredited facilities, such as WhiteSands Treatment Center, can not only provide this solid foundation, but assist addicts in finding the appropriate aftercare resources for each individual's needs.