Reasons to not Detox at Home
In order to effectively address and treat drug or alcohol addiction, it is crucial to begin the process of eliminating the addictive substance from the body. For the majority of people who suffer from addiction, withdrawal symptoms can not only be painful, but life-threatening. For this reason, a comprehensive and customized medical detox program is the best and most effective way of treating a person's physical drug or alcohol dependence. Many rehab facilities, provide specialized medical detox programs for their patients.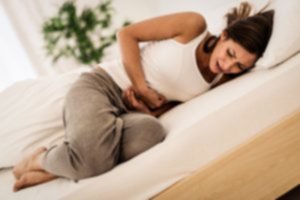 Intake
The medical detox process at facilities such as WhiteSands Treatment Center typically begins with a consultation period, including the administration of physical and psychological health tests. This is important for many reasons because it helps doctors to avoid dangerous drug interactions and recognize the existence of co-existing mental health disorders. Medical detox normally takes place in a dedicated part of the facility, with patients then directed towards appropriate rehabilitation programs.
First Stage of Rehab
Medically assisted detox marks the first stage of drug treatment for many people. During a typical medical detox program, patients are prescribed medications to enable abstinence and help reduce the severity of withdrawal symptoms. This is especially important for substances that produce physical-somatic withdrawal symptoms upon cessation of use, including heroin, morphine, fentanyl, oxycodone, alcohol, Valium, Klonopin and many other central nervous system (CNS) depressants.
Why Not Detox at Home?
Detoxing at home is not only a bad idea, it can be extremely dangerous to your health. Withdrawal symptoms can be unpredictable, and therefore, difficult to treat without the proper medical attention. Anyone who is trying to fight their addiction should only seek the help of a licensed detox treatment facility like WhiteSands Treatment Center to ensure the process is properly monitored and supervised around-the-clock by healthcare professionals.
Alcohol Withdrawal
If you suffer from alcohol addiction, for example, the threat of severe alcohol withdrawal is very high. Withdrawal symptoms can include seizures, body tremors, confusion, cognitive issues, hallucinations, and delirium tremens, which can lead to death. Being home alone during one of these episodes can put you at risk for neurological or permanent physical damage The medical staff at a certified rehab facility can help mitigate painful symptoms in a safe environment and help to make patients more comfortable.
Why Is Medical Detox So Important?
Undergoing medically certified detox in a treatment facility such as WhiteSands Treatment Center provides you with the benefit of having constant medical supervision and access to medications that will help to mitigate your symptoms of withdrawal. A medically supervised detox treatment center has knowledgeable and experienced staff that can anticipate any health problems that may arise during the process. Trained doctors and nurses are critical during this process, as they are ready to handle any emergencies that may arise such as seizures, dehydration, and any other dangerous symptoms.
Benefits of Inpatient Detox Treatment Programs
Inpatient medical detox programs address the symptoms of withdrawal as they occur, and help to prevent serious health complications. Those who are heavily dependent or have been using drugs or alcohol for an extended period of time require this type of treatment. Any change in drug dosage or alcohol intake can have a severe effect on these patients, therefore, 24/7 medical care is required. Medical detox can last anywhere from a few days to a few weeks depending on the person's physical and psychological, as well as their drug history. Seeking professional services from an accredited rehab center is the best and safest way to ensure you or your loved one receive the most appropriate level of care.
In order to avoid the dangerous withdrawal symptoms that can be experienced during home detox, look for a safe and medically-supervised detox program. With round-the-clock care and medical support, you'll be better able to recover from the physical addiction, and begin to focus on the psychological and emotional aspects of the disease.