Depression and Substance Abuse
Depression and Substance Abuse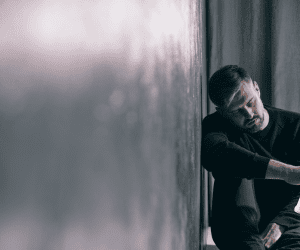 When a person struggles with substance abuse, it's common for the symptoms and behaviors to be exacerbated by a co-occurring disorder such as depression. Depression and drug abuse are often linked: Some people turn to addictive substances to help them cope with depression, while others might find that their abuse of an addictive substance brings about or worsens symptoms of depression. These two disorders work in conjunction to create a cycle of mental illness that can feel insurmountable. But there is hope and help available at WhiteSands Treatment Centers. Our highly qualified staff understands how the two diagnoses relate to each other and how to remedy these conditions.
The Centers for Disease Control and Prevention estimate that 10% of the U.S. population struggles with depression, with certain demographics experiencing a higher prevalence than others. To understand dual diagnosis, it's helpful to learn to recognize the different symptoms of addiction and depression. Typical depression symptoms include:
Feelings of guilt
Anxiety
Loss of energy
General irritability
Sense of worthlessness
Loss of appetite
Ache and pains
Loss of interest in hobbies
Suicidal thoughts
Difficulty concentrating on daily tasks
The biggest indicator of clinical depression is that these symptoms interfere with daily life and make it difficult for a person to function. Many people who suffer from depression describe feeling overall pain and emptiness, which can lead a person to become overwhelmed by depression, and drug abuse can feel like a workable solution to these feelings of emptiness. Getting high can cut through the seemingly never-ending pain of a person experiencing depression. But while substance abuse might feel like a remedy in the moment, the truth is that substance abuse often makes depression symptom worse. Many addictive substances act as a depressant, which intensifies feelings of depression.
Treating addiction and depression can be a complicated process that should be undertaken by professionals trained in these areas. At WhiteSands Treatment Centers, our staff is fully prepared to treat dual diagnoses and to give our patients the best chance at long-term recovery. Customized treatment involves helping the patient recognize and change their addictive patterns of behavior, teaching the patient about the nature of depression, motivating the patient to change and encouraging them that change is possible, and providing the patient with the skills they need to address negative thoughts. Medication is often a core component of dual-diagnosis recovery, which is part of why it's imperative that a person recovers with professional assistance. At WhiteSands, our patients will also receive a medically assisted detoxification in a comfortable and safe environment. Once the detox is complete, a person can begin working on the other areas of recovery that will prepare them to lead a life free from depression and substance abuse.
When you're ready to get help, our staff will be here to answer your call 24/7. We will explore insurance options with you and answer any questions you have about getting treatment for depression and substance abuse at WhiteSands. You can also fill out our contact form to move forward with the process. Let us provide a free clinical assessment and start you on the path toward ending your pain and taking your life back.