Idaho Drug and Alcohol Treatment Programs
Idaho Drug and Alcohol Treatment Programs
Begin Your New Drug and Alcohol-Free Life Today
You can become drug and alcohol-free with the right knowledge and support. Treatment programs offer the latest strategies for Idaho drug and alcohol addiction treatment. They have compassionate drug and alcohol counselors, inpatient and outpatient treatment programs, and affordable treatment plans at various alcohol and drug rehab programs around the nation. The Idaho Department of Health and Welfare has resources available for those who are seeking help for their substance abuse addiction.
Alcohol Rehab:
Alcohol treatment programs offer comprehensive alcohol detox and treatment. During detox, the client is given "step-down" medications to ease the unpleasant and potentially fatal effects of withdrawal. Benzodiazepines are the step-down medications of choice, and these are given in progressively decreasing doses in order to keep the client comfortable and calm. After about a week, the client's body is free of the substance and addiction therapy can begin.
In Idaho alcohol treatment, the client either comes to alcohol rehab each day for outpatient treatment or undergoes inpatient treatment. These both include counseling, group therapy and instructional classes on the chronic nature of the disease of addiction.
Drug Rehab:
Drug treatment programs accept most major insurance plans. Most clients begin to realize that drug rehab costs less than the actual cost of a drug addiction. Many people feel relieved when they can find hope again; this is a feeling that Idaho drug rehabs can provide.
Treatment for drug addiction is essentially the same program as treatment for alcoholism. Drug addiction treatment includes programs such as cognitive behavioral therapy, which teaches the client to think more positively and constructively. It also enables the client to navigate difficult life challenges without turning to drugs or alcohol. Drug rehab does more than help patients achieve sobriety, it helps them maintain it.
Cocaine Rehab:
There are many people looking for drug treatment programs in Idaho for cocaine addiction. While cocaine used to be an expensive drug of choice for most addicts, the introduction of crack cocaine in Idaho has caused an explosion of cocaine use because of its affordability. Alcohol and drug rehabilitation programs in Idaho are fully equipped to treat clients with cocaine and crack-cocaine addictions.
Heroin Detox and Treatment:
Heroin addicts must detox from this strong opiate compound prior to entering into treatment. A heroin detox will generally last from three days to two weeks.?Many heroin addicts begin with recreational drug usage, but once the user becomes addicted to heroin, it is almost impossible to detox on his or her own. Idaho drug rehab programs strive to make clients as comfortable as possible while they are undergoing heroin detox. Most offer a medically supervised detox from the substance.
Prescription Drug Addiction: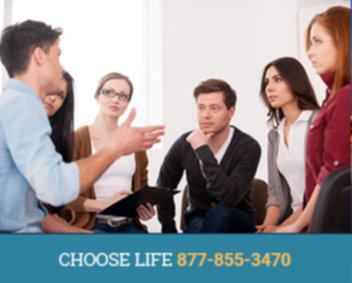 Drug treatment programs in Idaho also specialize in treating people with prescription drug addiction. Most people, who are plagued with an addiction to prescription drugs, began by taking pain medications, tranquilizers, diet pills or some other mentally or physically addictive medication.
Once the detox period has been completed, clients learn how to focus on pain treatment, anxiety treatment and weight loss without using addictive medications. Clients learn the benefits of exercise, diet and thought-stopping techniques that can be just as effective as medications.
Idaho Regional Information:
The state of Idaho has a population that is largely composed of people with German, Mexican and English ancestry. It has large industrial and technological industries, and it has growing cities and picturesque small towns. Like all states in the U.S., employment and the Idaho economy are on the downswing. However, drug and alcohol use has been on the rise.
Arrests for alcohol, accompanied by a secondary drug, are twice as high as arrests for driving under the influence of alcohol only. Marijuana arrests are nearly parallel with alcohol-related arrests. Heroin and methamphetamine arrests are close in number. Methamphetamine addicts made up most of the stimulant-addicted clients. Penalties for drug use and drug distribution range from misdemeanors to felonies and come with stiff fines that can be as high as $50,000 with up to 15 years in state prison.
Length and Types of Treatment:
As mentioned previously, drug and alcohol treatment is either inpatient or outpatient in nature. Prior to that, a client will need a week or two to go through a medically supervised detox.
Most inpatient treatment programs are roughly 30 to 90 days in length. Depending upon a client's individual needs, inpatient treatment may take longer. Outpatient treatment programs are usually two weeks to three months in duration. Evening outpatient programs are popular for people who must continue working.
Everyone is?different. What works for one person may not work for another. We want to know what type of treatment and treatment setting you will feel the most comfortable with.
Do not let finances keep you from undergoing drug and/or alcohol treatment. We will work with you to find an affordable treatment program.
You Can Begin Your New Life Today:
You can begin a drug and alcohol-free life today. Treatment programs offer group and individualized therapy with certified substance-abuse counselors, mental health specialists, and physicians. Alcohol and drug rehab programs in Idaho offer programs for dual-diagnosis clients (which our clients with a mental health diagnosis in conjunction with addiction).
All clients are provided with comfortable accommodations for inpatient treatment. In both inpatient and outpatient treatment, clients receive psycho-educational instructional materials and cognitive behavioral therapy. Group therapy is offered along with written 12-step work and 12-step meeting attendance. Many 12-step groups offer meetings at Idaho drug rehab and Idaho alcohol treatment programs. Cocaine Anonymous (CA), Alcohol Anonymous (AA) and Narcotics Anonymous (NA) are the three largest groups that offer meetings in conjunction with treatment programs.
Nationally accredited alcohol rehab and drug treatment programs are accepting new clients. It is the perfect time for you to break free from substance abuse. Find sobriety today.