West Virginia Drug and Alcohol Treatment Programs
West Virginia Drug and Alcohol Treatment Programs
West Virginia remains one of the most unique states in the United States of America. The state rests in the beautiful Appalachian region, which reflects the true glory of the natural history of the upper southern region. Unfortunately, the state is also not without its problems. A drug culture does exist among the population. Due to the psychological and physical nature of drug and alcohol addiction, those that become caught up with using to excess may not be able to free themselves from the hold chemical substances may have on them. To effectively become free of such a hold, those who suffer from addiction are well advised to look into West Virginia drug and alcohol treatment facilities. Only through the expert care of professionals at drug treatment facilities in West Virginia can an addict ever truly become free.
The West Virginia Division on Alcoholism and Drug Abuse, an operating division of the Bureau for Behavioral Health and Health Facilities (BBHHF), is committed to providing resources for those who are seeking addiction care and treatment.
The Root Causes Contributing to the Need for Drug and Alcohol Rehab in the State
The state of West Virginia is currently suffering from an epidemic of prescription drug use. Thousands of people from all age groups are becoming addicted to opiates and painkillers. Oxycontin remains one of the most abused of the drugs. Sadly, the use of this opiate can lead many towards smoking and injecting heroin. West Virginia Drug and Alcohol Treatment Programs can help you treat and manage your opiate addiction.
Methamphetamine use in the state is also at high levels. Cocaine, hallucinogens, marijuana, and other drugs also present serious issues for some residents. Alcohol rehab is a must for others battling their troubles with drinking. Thankfully, alcohol and drug treatment programs in West Virginia can help. Without access to a reliable West Virginia alcohol treatment or drug treatment facility, those trying to become sober will not have much success.
The Value of Alcohol and Drug Rehab Programs in West Virginia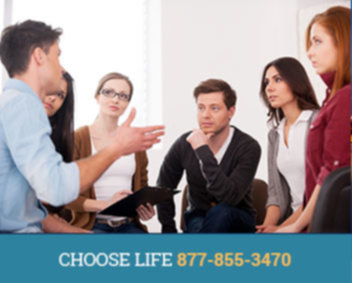 There is a major reason why it is so important anyone suffering from a serious addiction to drugs or alcohol must enroll in a treatment facility. Without access to the qualified professionals at alcohol and drug treatment programs in West Virginia, the chances of successfully overcoming an addiction are virtually nonexistent. Worst of all, trying to quit on your own, without the help of qualified professionals, can be life-threatening.
Drug and alcohol addictions have damaging mental and physical effects. The body and mind both go through a massive amount of shock when trying to get clean. Outside of a controlled environment such as a West Virginia drug rehab or West Virginia alcohol treatment facility, the chances of relapse are enormous. Trying to quit cold turkey brings with it such a shock to the system, a patient runs the risk of dying. This is why a trained addiction specialists must be available to help those going through the rehab process. Patients will need access to doctors to ensure the early stages of the treatment are as safe as possible.
The Psychological Aspect to Drug and Alcohol Rehab
When a person starts to become free of their dependence, a great deal of mental turmoil can unfold. Specifically, patients in alcohol and drug rehab programs in West Virginia may start to feel enormous guilt about their condition. Repressed emotions may also come to the forefront of the mind. The professionals working at drug treatment facilities in West Virginia
understand this and will provide the right amount of therapy to help address all the psychological issues related to the problem. This way, many of the underlying mental issues that contribute to addiction can be treated. Through one on one and group therapy, drug and alcohol rehab can also contribute to reshaping the way one thinks about addiction.
A Spiritual Rebirth at West Virginia Drug Rehab Programs
The spirit can be renewed at West Virginia alcohol treatment and drug rehab facilities. This can be achieved through many of the more fun activities that can be engaged in during a stay in a drug or alcohol rehab program. A common misconception about a stay in a West Virginia drug rehab program would be it is like a stay in prison. While a stay in a West Virginia alcohol treatment program will be very strict and regimented, it is hardly a punitive environment.
The goal of the facility to help ensure those staying in it will get better. One way to help make the 24 stay in the facility productive would be the availability of yoga, meditation, holistic and even sportive activities. All of these activities can contribute to improving the spirit somewhat and helping a patient regain some of the positive energy that was lost due to addictions. Ultimately, the goal of drug treatment programs West Virginia is to help long-term sobriety. Through enhancing the comfort level of a stay in the facility, a better environment for healing is created.
Alcohol and Drug Rehab Programs in West Virginia Offering Outpatient Care
Depending upon where a patient may be with his or her treatment, alcohol and drug rehab programs West Virginia offer outpatient care. This means the patient would no longer be required to stay at any drug treatment overnight. He or she would visit the program for therapy treatment and then can go home. Such care would be designed solely for those that have gone through enough treatment that it would be safe for them to leave the facilities.
For those wishing to ensure their drug and alcohol rehab remains successful, entry into a sober living facility after being discharged can be an option to explore. The professionals at drug and alcohol rehab programs in Wisconsin are willing to do whatever is necessary to ensure patients are able to become free of their dependency issues. Call us today for more information.