Wyoming Drug and Alcohol Treatment Programs
Wyoming Drug and Alcohol Treatment Programs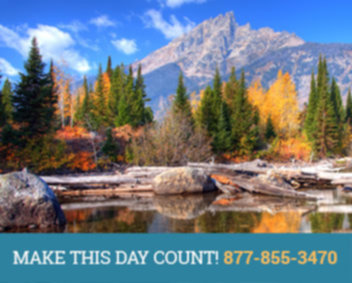 If you have made the decision to stop using drugs and alcohol, now is the time to contact us. We can connect you with a Wyoming Drug and Alcohol Treatment program that will suit your personal needs. Choosing a drug rehab program can be done through an evaluation that tests for any underlying medical or mental health illnesses. With the help of a professional drug addiction counselor, you can begin healing from addiction. The Substance Abuse and Suicide Prevention Program (SASPP) has resources available for those who are seeking addiction treatment help.
Alcohol Treatment
Wyoming alcohol treatment programs offer you the opportunity to learn and control your alcohol addiction. Wyoming alcohol treatment programs focus on educating clients about addiction cycles and how they respond to everyday life. By learning more about how and why addiction affects you, you are better able to focus on your recovery. Drug and alcohol rehab is most effective when you realize that addiction is a problem and have made the choice to change. If you are seeking help, you are already on the road to recovery. Alcohol rehab gives you the tools that you need to ensure your decision to change is successful.
Drug Rehab
Alcohol and Drug Rehab Programs in Wyoming provide treatment in both inpatient and outpatient treatment programs. Since there isn't a one-size-fits-all treatment, you will want to work with an addiction counselor or intake specialist to find the plan that fits your personal needs best. Some people may want to attend residential treatment at Wyoming drug treatment programs, while others may be more suited to attending outpatient treatment. If you feel that you are tempted to use drugs while attending outpatient treatment, then opting for an inpatient program is your best option. Inpatient programs help you to focus on recovery by providing a safe place to explore the causes of your addiction. Outpatient drug treatment is better suited for those who can maintain sobriety during the evening hours independently and who are 100% committed to a successful recovery.
Wyoming drug rehab offers care in a professional setting that is provided by licensed, trained drug counselors. Since one of the main goals of Wyoming drug rehab is to learn about addiction in order to control it, you will definitely want to choose a treatment facility that offers care from licensed, trained professionals. Your treatment plan can be personalized to fit any addiction, including multiple addictions to drugs and alcohol. Another option is to attend drug treatment facilities that offer a twelve-step program that integrates attending meetings at Alcoholics Anonymous or Narcotics Anonymous to provide you with a complete treatment for any type of alcohol or drug addiction.
Cocaine Rehab
Cocaine rehab is one type of treatment plan offered by Alcohol and Drug Rehab Programs in Wyoming. Cocaine and crack cocaine are currently seen as highly addictive drugs that can interfere or disrupt every aspect of your life, causing problems in both your interpersonal relationships and career. Cocaine addiction is typically treated in an inpatient treatment program that may begin with a detox depending on the severity of your addiction and how long you have been using the drug. Co-occurring addictions can be treated in cocaine rehab.
Heroin Detox Treatment
Heroin addiction is very challenging to overcome, particularly when withdrawal symptoms are severe. Withdrawal symptoms from heroin include vomiting, pain, and sweating. Many people who want to stop using heroin have difficulty because the symptoms of withdrawal are so severe. Opting for a heroin detox treatment is the most effective way to overcome an addiction to heroin. In detox, you will be provided with medical treatment to make the transition to sobriety less uncomfortable. You will also receive alternative therapies, such as nutritious meals, to help you regain your physical health during detox. After detox, you can begin an inpatient treatment plan to help you with your long-term recovery from drug addiction.
Prescription Drug Addiction
Prescription drug addiction is a growing problem in many states across the country. Drug treatment programs Wyoming offers treatment for addiction to prescription medications, including opiate addictions that stem from chronic abuse of pain medications. Your team of professional drug addiction counselors will help you find new ways to manage pain and stress that doesn't rely on the use of prescription medications.
Treatment in Wyoming
Wyoming is located in the Western United States and is home to stunning mountains and beautiful natural features. Alcohol and drug rehab programs in Wyoming have provided treatment to over 6,000 people a year for addiction. In the state, the most commonly treated addictions include alcohol, marijuana, and methamphetamine addiction. Among those treated, over seventy percent were males. The state, like many others, has seen methamphetamine addiction quickly grow to one of the top reasons for entering rehab.
Seeking Treatment
If you are suffering from an addiction to drugs or alcohol, now is the time to seek a treatment program. A professional intake counselor will help you decide which treatment plan is right for you by talking to you about your addiction and how addiction has affected your personal and professional life. Within a short time, you will be ready to take the next steps into a sober lifestyle with the help of your treatment counselors.