Strengthen Your Sobriety: Five Tips to Motivate You
Staying SoberStrengthen Your Sobriety: Five Tips to Motivate You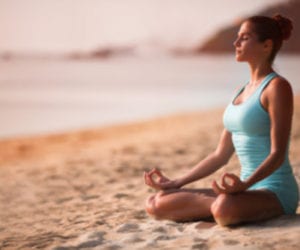 The power of addiction can take people to negative extremes in life that sometimes get forgotten after a long period of abstinence.
In fact, relapse often happens when people in recovery lose sight of the power of drugs and alcohol to trap them into uncontrollable cycles of addiction.  Even if you have been to rehab or achieved sobriety on your own, there's a good chance thoughts of drinking or using will try to lure you back into a substance abuse lifestyle. Although most people are aware that stress is a strong trigger for drug use, many lapse during happy times such as a job promotion, a wedding engagement or celebratory gatherings with family and friends.
Strengthen Your Sobriety: Five Tips to Motivate You
No matter which avenue temptation comes at you, relapse prevention education and training can help you to strengthen your sobriety.  Also, take a look at the following five tips to motivate you to stay sober for the long haul.
Establish and maintain a sobriety routine.  One of the easiest ways to forget why you got sober in the first place is to start taking your sobriety for granted. This is clearly evident when after a period of abstinence, people in recovery stop attending meetings, break ties with their support systems and begin to test their resolve by returning to old haunts and drug use patterns of behavior. Conversely, people with daily habits and routines that create balance and enhance their everyday lives keep the importance of their sobriety goals in focus.
Plan ahead when going on vacation to maintain your sobriety routine. Identify venues for AA meetings, NA meetings or other sobriety maintenance activities that will help to support your recovery at your vacation destination. Avoid locations that may present too great a risk such as areas that are known provide easy access to drug and alcohol or are highly favorable to these substance abuse activities.
Self-care is a critical component of sustainable sobriety.  Develop a holistic approach to staying healthy through activities that promote spiritual, mental and physical health.  This means replacing the time formerly spent using drugs and alcohol with healthy lifestyle habits.  These new healthier lifestyle habits include eating a well-balanced nutrition diet, getting regular exercise, engaging in spiritual practices such as meditation and prayer as well as making time for ongoing mental growth and strengthening emotional well-being.  Sleep is also a key element in self-care that should not be neglected.
Stay connected with people that support your sobriety.  In many stories of addiction, isolation is a key factor that fuels drug use patterns of behavior.  Studies show recidivism rates were significantly lower among those individuals who had solid relationships and were actively engaged with people who they can rely on to help them stay sober. It is also just as important for the person in recovery to feel that they can be relied on which is a strong motivator for staying sober.
Continuously expand your horizons. People with established sobriety maintenance routines free themselves to explore and learn new things, meet new people and becoming engaged fully in a drug free life style with more mental clarity.
Staying motivated about your sobriety involves being open to new information and being prepared to do what it takes to prevent drug use.  Scientists at the National Institute on Drug Abuse suggest that personal vigilance and retaining a humble attitude towards the power of addiction are also key factors in maintaining long term sobriety.  
If you or a loved one needs help with abuse and/or treatment, please call the WhiteSands Treatment at (877) 855-3470. Our addiction specialists can assess your recovery needs and help you get the addiction treatment that provides the best chance for your long-term recovery.