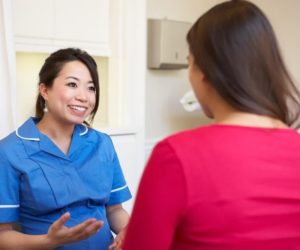 Searching for Islamorada substance abuse rehab?
Substance abuse is a chronic health condition that often requires professional drug rehabilitation as a means to help a person overcome a drug addiction. Substance abuse causes changes to a person's brain that cause them to crave a drug when they are not using it and experience withdrawals if they haven't used it in some time. These, and many other factors associated with addiction, make it very difficult for a person to quit without the support of a medical team to guide a person through the withdrawal and recovery process. Residents of Southwest Florida can seek Islamorada substance abuse inpatient rehab at White Sands Treatment Center, located in nearby Fort Meyers, to help them overcome their drug addiction.
The addiction statistics associated with drug abuse in Monroe County are alarming. According to a report from the Monroe County Coalition, there is a higher rate of deaths from opioids and/or benzodiazepine abuse compared with those of the state of Florida overall. Islamorada and Monroe Country are like many communities and counties in Florida that have been plagued by substance abuse, particularly opiate abuse, such as oxycodone, hydrocodone, heroin, morphine, and fentanyl. Because substances like these are notoriously difficult to detox from on one's own, it is important that a person seek Islamorada substance abuse inpatient treatment centers.
Inpatient drug rehab is an option where a person will stay at a rehabilitation facility for their treatment. The inpatient rehab process usually starts with medical detox. This is where a person will stop or taper their dosages of drugs. As a result, they will experience withdrawal symptoms. A medical detox program can provide medications when needed to reduce withdrawal side effects, provide counseling for a person to learn behavioral changes that can help them through the withdrawal process, and also receive around-the-clock care and support.
The duration of inpatient rehabilitation can vary based on the person's needs and the program they choose to complete. Some people choose an inpatient treatment program that lasts about seven days. Others may choose residential rehab, which is a treatment program that lasts anywhere from 30 to 90 days. Whatever the Islamorada inpatient rehab need, a person can find their ideal treatment at White Sands Treatment Centers.
The alternative treatment option to inpatient drug rehabilitation is outpatient rehabilitation. A person would go to an outpatient rehabilitation center during the day, yet stay at their own home at night. Both options have helped many South Florida residents successfully quit their drug abuse problem.
Seeking Islamorada Substance Abuse Inpatient Rehab at White Sands
If a person is uncertain if inpatient or outpatient rehabilitation is for them, there are some key considerations to make that could help a person decide. Some types of people are generally associated with requiring the more one-on-one intensive treatment that inpatient rehabilitation can provide. This includes:
Those with a mental illness.
Those who have a history of self-harm or violence against others.
Those who have completed a rehab stay before and have relapsed. Withdrawal symptoms can be more pronounced with each subsequent withdrawal, which is why it is important to seek professional care.
Don't wait to get the help you need. It is available at White Sands Treatment Center!
If you or a loved one needs help with abuse and/or treatment, please call the WhiteSands Treatment at (877) 855-3470. Our addiction specialists can assess your recovery needs and help you get the addiction treatment that provides the best chance for your long-term recovery.