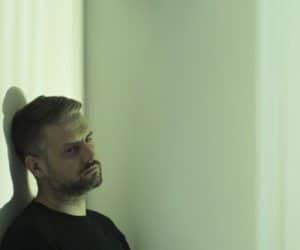 Cold turkey opiate withdrawal can be excruciating, but medical detox can help.
Ending an addiction to opiates requires first addressing a dependence on opioids. Dependence is a physical reliance on opiates that results in withdrawal symptoms when you quit using. While cold turkey opiate withdrawal isn't typically dangerous, it can be excruciating. Here's what you can expect when you go through cold turkey opiate withdrawal.
Symptoms of Opiate Withdrawal
Symptoms of opiate withdrawal can range from mild to severe, but not everyone will experience all of the symptoms of withdrawal. The opiate withdrawal symptoms timeline varies, depending on a number of factors.
Early symptoms of withdrawal typically set in around 12 hours after your last dose of a short-acting opiate, such as heroin or some prescription painkillers, or 30 hours after your last dose of a long-acting opiate, such as methadone or an extended-release painkiller. Early symptoms of opiate withdrawal include:
Agitation or anxiety.
Muscle aches.
Profuse sweating.
Runny nose.
Insomnia.
Yawning.
Late symptoms of withdrawal typically occur after a few days and include:
Abdominal cramps and diarrhea.
Nausea and vomiting.
Goosebumps and cold chills.
Dilated pupils.
Many people who try to quit heroin or painkillers on their own will find that the opiate withdrawal symptoms timeline is too long, and they'll turn back to using very quickly in order to make the discomfort stop.
Medical Detox Makes Cold Turkey Opiate Withdrawal Bearable
Medical detox is essential for successfully withdrawing from opiates. During medical detox, medical and mental health professionals administer a variety of medications as needed to alleviate the intensity of withdrawal symptoms and shorten the time it takes to detox from opiates.
Medications used during opiate withdrawal include:
Methadone, which reduces the intensity of many withdrawal symptoms, including cravings.
Buprenorphine, which treats a variety of symptoms and shortens the duration of detox.
Clonidine, which reduces anxiety, agitation, muscle aches, and cramping.
Other medications may be used to treat nausea and abdominal cramps and sleep problems.
Complications due to opiate detox are very rare. Although the individual going through detox may feel like he's dying, withdrawal from opiates is safe.
How Long Does Opiate Withdrawal Last?
When considering medical detox, many people ask, how long does opiate withdrawal last? The answer is, it depends on a number of factors, including:
How long you've been addicted to opiates.
How much of the drug is in your system at the time of detox.
The severity of the addiction.
Your general state of physical and mental health.
Your unique biology.
What medications you're taking for withdrawal.
In general, detox will last anywhere from four to 20 days, with some symptoms lingering for weeks or months after that.
Cold Turkey Opiate Withdrawal or Medication-Assisted Treatment?
The intense cravings associated with opiate withdrawal may persist for weeks or months, and lingering cognitive difficulties aren't uncommon after detox from opiates. That's why medication-assisted treatment is fast becoming the recommended route for treating opiate addiction.
Medication-assisted treatment involves medications that block cravings and, in some cases, preclude the need for medical detox by preventing withdrawal altogether. Medication-assisted treatment offers people the opportunity to focus solely on developing the skills and strategies they need for long-term sobriety and addressing the complex underlying issues of the addiction without suffering from intense cravings and other unpleasant effects of the addiction.
Unfortunately, fewer than half of all private treatment centers and less than a third of public rehabs offer medication-assisted treatment. However, a high quality treatment program like WhiteSands Treatment will likely offer it and enjoy better treatment outcomes as a result.
Having a choice between cold turkey opiate withdrawal and medication-assisted treatment enables you to opt for the kind of opiate treatment that will work best for you for successful long-term recovery.
If you or a loved one needs help with abuse and/or treatment, please call the WhiteSands Treatment at (877) 855-3470. Our addiction specialists can assess your recovery needs and help you get the addiction treatment that provides the best chance for your long-term recovery.