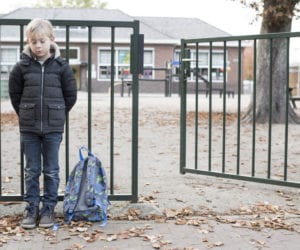 Effects Of Substance Abuse On Children: Increases Risk Of Them Becoming Abusers
Children depend on their parents for love, a place to live, food on their plates, and a happy home. When substance abuse enters the life of one or both parents, the child suffers. The effects of substance abuse on children is substantial and endangers every aspect of their life.
Effects Of Substance Abuse On Children
The effects of substance abuse on children are deleterious in their results. The Institute of Medicine and the National Resource Council recognize that many of the families using child welfare services are those in which there is an instance of parental abuse of drugs or alcohol. Unfortunately, children are the innocent victims of the disease that afflicts one or both of their parents. Physical and mental abuse, neglect, poor nutrition, problems in school, and issues with low self-esteem are just a few of the adverse effects of substance abuse on children.
In 2012, thirty-one percent of children placed in foster care was due to substance abuse issues with the parents. When a child is removed from its home due to the substance abuse by a parent, statistics show they stay in the foster care system longer than children removed for other reasons. Addressing the psychological needs of these children can be challenging and expensive for the states where they live. The average cost of placing a child in foster care is $22,000 annually. In some states it is considerably higher. With the yearly increases in child placements, the budgets of many states are strained. Once again it is the child that suffers due to fewer services being available.
How Children Are Affected By Addiction
It's disturbing to know how children are affected by addiction, and each child reacts differently. When there is more than one child, the older tends to take responsibility of the younger by taking on the role of a parent. Many older children are robbed of their childhood as they take charge of household responsibilities and making sure the younger siblings do homework, wear clean clothes, take baths, and eat. Sometimes food supplies are sparse, and children have to miss a meal. School breakfast and lunch programs help during the school year, but many children still go to bed hungry. Many reports on how children are affected by addiction name the following issues:
Fear of being taken from their parents
Poor performance in school
Low self-esteem
Displays of anger and acting out
Poor nutrition
Unstable home
Neglect
Physical and mental abuse
Development of psychological problems
High risk of becoming substance abuser when they reach the teen years
High school dropout rate is increased
Juvenile law problems
This is only a partial list of the problems children can have when parents are substance abusers.
Opioid Epidemic
The opioid epidemic is responsible for the dramatic rise in addiction in this country. Many people get hooked on prescription opioid pain pills when recovering from surgery or following an accident. Many doctors have over-prescribed pain medications, and once a person is dependent on them, addiction is a pill away. Getting help as soon as a person recognizes a dependency is the best way to avoid a serious addiction. Heroin is the drug of choice for people who can no longer get opioid pain pill prescription refills. It's cheap to buy, but its use has deadly consequences.
WhiteSands Addiction Treatment Centers in Tampa and Fort Myers FL helps thousands of people to get off drugs and alcohol and reclaim their lives. Medical detox, individual and group counseling and therapy sessions, alternative therapies, and relapse prevention classes are just a few of the methods used to help patients achieve long-term recovery.
Call WhiteSands at (877) 855-3470 and learn how they can help you or a loved one beat substance abuse and save your children from its harmful effects.
If you or a loved one needs help with abuse and/or treatment, please call the WhiteSands Treatment at (877) 855-3470. Our addiction specialists can assess your recovery needs and help you get the addiction treatment that provides the best chance for your long-term recovery.