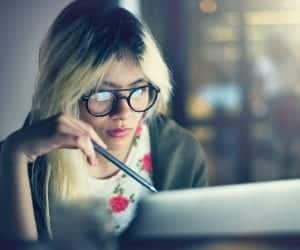 Learn the Importance of Finding the Best Rehab Center
When it comes to selecting a residential treatment center, there are numerous options to consider. Potential patients must weigh the treatment programs, facilities, and location of the center. However, with so many choices available, it's essential to research every drug treatment center to ensure it can meet your needs.
Continue reading to discover how residential addiction treatment centers operate and how to identify the best choice to overcome drug and alcohol addiction.
If you or a loved one are struggling with addiction, call WhiteSands Alcohol and Drug Rehab today at 877.969.1993 to learn how we can help.
What Is Residential Addiction Treatment?
Residential treatment encompasses a form of inpatient treatment designed to help those in active addiction make a full recovery from their drug or alcohol abuse problem. Those who seek addiction treatment through a residential program will reside at the facility throughout their rehabilitation. This extended stay typically lasts from 30-to-90 days but will vary depending on the severity of the addiction.
WhiteSands Treatment offers inpatient stays at their facilities in Tampa and Fort Myers, which provide a full continuum of treatment programs for patients, ranging from admittance to discharge and into aftercare and relapse prevention.
Additionally, their alumni program offers a structured environment that promotes long-term recovery. All patients who have completed their inpatient stay are encouraged to join the program for continued support.
What Do Residential Addiction Treatment Facilities Treat?
Residential treatment centers help to treat those who are struggling with a variety of different addictions. Whether an individual is addicted to prescription drugs, illicit drugs, alcohol, or a combination of toxic substances, these facilities are designed to help the patient tackle, overcome, and manage their addiction.
Some of the addictions that can be treated at residential treatment centers like WhiteSands Treatment are:
Alcohol
Heroin
Ecstasy (MDMA)
Prescription drugs
Cocaine
Oxycontin
Ketamine
Inhalants
Marijuana
By using evidence-based therapies unique to each patient during addiction treatment, individuals can look forward to life-long sobriety. Not only do treatment centers work to help patients overcome their drug or alcohol addiction, but they also uncover any underlying mental health problems that may be at the core of the habit. Some of the mental health disorders that patients may be struggling with include:
PTSD (Post Traumatic Stress Disorder)
ADHD (Attention Deficit Hyperactivity Disorder)
Clinical Depression
Anxiety
Panic Disorder
Bipolar Disorder
OCD (Obsessive Compulsive Disorder)
A Psychiatric Disorder
The specialists at WhiteSands Treatment can help to identify any underlying disorders so that the patient can adequately manage it before entering residential treatment. Dual diagnosis treatment is often required for individuals who struggle with both an addiction and a preexisting disorder. Once the individual is mentally stabilized, it will set a promising foundation for a successful recovery.
Even after residential treatment has been completed, coping with addiction can present challenges, so WhiteSands Treatment offers support even after treatment has finished.
What to Look for in a Residential Treatment Facility
It can be overwhelming narrowing down options for residential treatment as there are so many different facilities specializing in addiction and recovery areas. Some aspects of a treatment center should never be overlooked when choosing where to seek help. The vetting process will ensure individuals have access to treatment that is positive and worthwhile.
When choosing where to get help, there are areas of a residential facility that individuals should consider, including:
Ensuring all levels of care are offered, including programming for co-occurring disorders.
Making sure board-certified specialists are staffed at the facility.
The center provides aftercare and relapse prevention support.
Comfortable accommodations and luxurious amenities to help you feel relaxed in a safe environment.
Recreational activities and constructive ways to spend free time to ensure you can stay productive.
Have around-the-clock care to access the assistance you need at any moment.
Provide extended-stay programs to avoid having to leave before you've overcome your addiction struggles.
What Are the Benefits of Residential Treatment?
The benefits of residential treatment are far-reaching as without this type of treatment; those who struggle with addiction have imminent repercussions. When patients enter an environment conducive to recovery, their chances of long-term, successful recovery are much greater. Having 24/7 access to care and support remains a significant benefit at WhiteSands Treatment as it means patients will have access to the care they need when they require it most.
Some of the critical elements of a beneficial residential treatment environment are:
Structure catered to the patient's needs
Daily scheduling and clear boundaries
A clear focus on recovery
A friendly and distraction-free environment
A sense of community
When a patient encounters these components in a drug treatment facility, they begin to feel like they belong to a community of people who are  there to help. As a result, they feel less isolated, less stigmatized, and better motivated to reach their personal goals.
WhiteSands Treatment offers customized treatment programs for those struggling with drug or alcohol abuse. Through a personalized approach to recovery, individuals will receive the special care they need to overcome and move on from their addiction. An intake specialist is waiting to speak with you to answer your questions and discuss the next steps. Call WhiteSands today at (877) 365-9024 and learn how treatment can help you regain control of your life.
If you or a loved one needs help with abuse and/or treatment, please call the WhiteSands Treatment at (877) 855-3470. Our addiction specialists can assess your recovery needs and help you get the addiction treatment that provides the best chance for your long-term recovery.