WhiteSands Alcohol and Drug Rehab Receives 5-Star Review from Fort Myers Man Who Just Celebrated 3 Years of Sobriety
Addiction News • Press Releases • TreatmentWhiteSands Alcohol and Drug Rehab Receives 5-Star Review from Fort Myers Man Who Just Celebrated 3 Years of Sobriety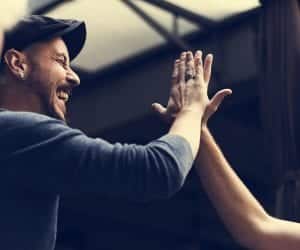 How WhiteSands Helps Clients Overcome Drug Addiction
WhiteSands Treatment has lived up to its reputation once again, giving their patient, Chris, the chance to transform his life in a positive direction. WhiteSands strives every day to be the best drug rehab in Fort Myers Fl. Chris was in an extremely rough spot when he first entered WhiteSands' treatment facility in Fort Myers. At the time, addiction was controlling every facet of his life. He was on a dangerous path that would lead to imminent and harmful outcomes if he did not seek help immediately.
Chris is now celebrating three years of sobriety and credits WhiteSands Treatment in Fort Myers for truly saving his life. 
"Without their help, I don't know where I would be," Chris says. 
As is the case for many people struggling with addiction to drugs and alcohol, entering treatment usually occurs when the individual has reached 'rock bottom' and no option other than entering treatment and getting better remains. When a person enters treatment with the mindset of 'recovery,' they are much more likely to reach long-lasting sobriety.
If you or a loved one are struggling with addiction, call WhiteSands Alcohol and Drug Rehab today at 877.969.1993 to learn how we can help.
The WhiteSands Difference 
Not all addiction treatment centers are the same. WhiteSands maintains a gold standard for drug and alcohol addiction treatment, not only for the quality care they provide but also for all the premier amenities clients enjoy.
Some of the features making WhiteSands the No. 1 rated treatment center in the state of Florida are: 
A facility situated on a beautiful 10-acre campus 

Private rooms for all guests 

Cell Phones and electronic devices permitted in rooms 

Recreation center with snacks and lounge areas 

Athletic complex with a boxing ring and speed bag 

Fitness programs, nutrition coaches, and personal training 
Moreover, Chris mentions that "The facility is very clean, the beds are comfortable, and the food was surprisingly good. The pool and activities they provide are an added bonus as well." 
WhiteSands understands the importance of being active and comfortable throughout your stay. Their philosophy is, 'A Comfortable Guest Makes for a Successful Patient.' WhiteSands goes above and beyond to ensure the comfort, safety, and well-being of their patients, while consistently raising the bar to meet but exceed their own standards. This commitment to excellence is what makes WhiteSands a gold-rated addiction treatment facility. 
Elements Contributing to Success at WhiteSands
WhiteSands Addiction Treatment Center has spent countless hours vetting the most qualified specialists to join their roster. Some of the factors contributing to WhiteSands' success in helping patients reach their sobriety goals include: 
All levels of care, including medical detox, residential, outpatient, aftercare, and alumni 

One-on-one treatment with a primary therapist several times per week 

Personalized treatment programs based on the patient's unique needs 

Board-certified addiction specialists on-site 

Low patient-to-therapist ratio 

Medical director and registered nurses on-site 

Personal trainers providing one-on-one fitness sessions 

A brand new athletics complex and unique boxing program that helps patients succeed 
These features have set WhiteSands apart from other rehab facilities while contributing to their patients' success in reaching sobriety. Patients like Chris are inherently grateful for the dedicated care and treatment they receive through WhiteSands.
If you or someone close to you struggles with a drug or alcohol addiction, WhiteSands Treatment can help make a full recovery. Their intake specialists are waiting for your call to help guide you through the first stages of addiction recovery. Just like Chris found the courage to reach out for help, so can you. Making the call for treatment is the most challenging part of the addiction process, but as soon as you decide to seek help, WhiteSands will be there with you every step of the way. 
If you or a loved one needs help with abuse and/or treatment, please call the WhiteSands Treatment at (877) 855-3470. Our addiction specialists can assess your recovery needs and help you get the addiction treatment that provides the best chance for your long-term recovery.