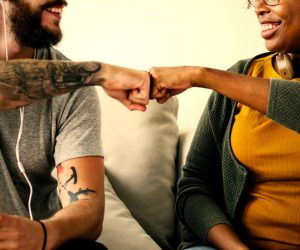 Regaining Control of His Life Is Something This Former Patient Never Thought Was Possible
Steven, a Sarasota, FL resident, was in a rough place when he first entered treatment at WhiteSands.  He had been abusing drugs and alcohol for over 35 years. As a patient at WhiteSands, he was finally able to explore the underlying issues causing his addiction and formulate a strategy to navigate his addictive behavior effectively.
"The complete program gave me an outline on how to go about staying clean and sober," Steven says.
As a premier drug and alcohol rehab facility offering comprehensive all-inclusive treatment throughout Florida, WhiteSands goes to great lengths to provide patients with all of the guidance, tools, and resources they need to be able to handle triggers and temptation after completing treatment and returning to the outside world.
Like Steven, many of the patients who enter WhiteSands are chronic long-time abusers of drugs and alcohol. Since the facility offers a full range of treatment options and all levels of care provided by board-certified addiction and medical specialists, WhiteSands is well equipped to treat those who struggle with even the most severe addictions.
If you or a loved one are struggling with addiction, call WhiteSands Alcohol and Drug Rehab today at 877.969.1993 to learn how we can help.
The Importance of Aftercare and Continued Support
While treating the physical and mental sides of addiction are important first steps in recovery, what happens after a patient leaves rehab is critical for their long-term success.
Knowing how vital continuing care is, WhiteSands Alcohol and Drug Rehab provides aftercare treatment through programs such as:
Outpatient Treatment
Aftercare Support
Relapse Prevention Programs
Coping Skills and Techniques
Primary Therapy
Sober Living
Halfway Living Houses
Alumni Events
The WhiteSands team genuinely cares about patients' success after they complete treatment.  Our team is committed to maintaining communication and supportive relationships with all clients. By providing the strong support system patients need, the facility can continuously provide commitment and dedication to their recovery on an ongoing basis, ultimately helping the patient in long-term recovery.
"An amazing staff, from the treatment facility in Tampa to aftercare and halfway sober living houses. The staff at the center and sober living are familiar with all the programs and are there to help," says Steven.
Long-Term Treatment Is Critical to Sustained Sobriety
Unlike many other diseases, the disease of addiction is treatable and manageable with proper help. Continued care and support cannot be underestimated when it comes to sustaining sobriety on a life-long basis. Addiction is a relapsing disease that can pressure you to give in to temptation if you don't know how to manage these triggers correctly.
With a combination of treatment, therapy, counseling, and commitment to sobriety, the disease of addiction has a lesser chance of creeping back into an individual's life.  People in remission from addiction must continually manage their condition, similar to other diseases such as diabetes and arthritis. Without proper diligence and dedication, addiction can quickly come back into your life.
Achieving sobriety is a massive accomplishment and those who sustain it have much to be proud of. Treatment doesn't end once a patient leaves a rehab facility.  When they reenter society, people will be faced with adversities that will no doubt challenge their sobriety. By continually working at sobriety within a strong support network, it can be managed appropriately. Through programs like intensive outpatient (IOP), partial hospitalization (PHP), and Medication-Assisted Treatment (MAT) patients can be confident in leading a life that is free from drug and alcohol abuse.
If you or someone close to you struggles with drug or alcohol addiction, contact WhiteSands Treatment today. We are rated the No. 1 treatment facility across Florida and have helped thousands of individuals reach and maintain long-term sobriety. Our intake and admissions team is available 24/7 and can help you take the first step toward recovery.
If you or a loved one needs help with abuse and/or treatment, please call the WhiteSands Treatment at (877) 855-3470. Our addiction specialists can assess your recovery needs and help you get the addiction treatment that provides the best chance for your long-term recovery.