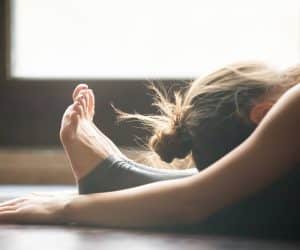 Benefits of Yoga When It Comes to Treating Addiction
Addiction to drugs or alcohol impedes physical and mental health. That's why at WhiteSands Drug Rehab in Tampa, we offer treatments that target all aspects of this chronic condition. But what about after rehab and formal treatment are complete? We encourage clients to make plans to continue activities that support their mind and body health during therapy. We feature on-site yoga classes and recommend that clients continue to practice yoga once they return to their Orlando homes. The area features many yoga studios where people can build their skills and continue to enjoy the mental and physical health benefits that yoga practice affords.
During rehab at WhiteSands Alcohol and Drug Rehab, many clients include yoga in their treatment regimen. You may already know the benefits that yoga can offer a person recovering from an addiction to alcohol or drugs. On the other hand, if you have not participated or aren't aware of yoga's benefits, you should consider why this practice is being embraced by recovery centers all over the country. As you search for healthy ways to spend your time and enhance your well-being, you'll find that yoga offers numerous benefits for practitioners.
The practice of yoga stretches back 5,000 years. Simply put, yoga is the practice of using physical postures and stretches to connect the body, mind, and breathing as a means to induce mindfulness, self-awareness, and improved focus. Individuals recovering from drug or alcohol addiction can obtain benefits from performing yoga at any time during their recovery journey while going through rehab or during their post-rehab life.
As a major city, Orlando features a wide range of yoga studios. By attending one of these studios or taking one of their live-streaming classes, you can enhance your physical and mental health and support your sobriety. If you've recently completed your addiction treatment program, consider making yoga part of your post-rehab life. 
Yoga is beneficial for individuals recovering from drug and alcohol addiction. WhiteSands Alcohol and Drug Rehab believes strongly in yoga's power to enhance addiction recovery, which is why we offer it as a form of alternative treatment at our addiction rehabs. Yoga can complement conventional therapies like one-on-one counseling and peer group meetings. By attending yoga during their treatment programming, individuals often find that they can focus better on their other therapies. 
During yoga classes, participants learn how to use yoga to improve their self-control and focus to achieve many of the challenging yoga postures. The ability to exert self-control and focus carries over to other aspects of individuals' lives. Our therapists encourage clients to engage in activities that absorb their focus while helping them to shed stress at the same time. 
In fact, yoga is an excellent way to cope with chronic stress. In life, we're all plagued by various forms of stress. Unless people can manage their stressors in healthy ways, stress can take a toll on their mental and physical health. It can cause symptoms of anxiety and depression. It can also cause headaches and pave the road to heart disease. Many people who suffer from stress have turned to alcohol or drugs to self-medicate. That's why people in recovery from addiction need to find healthy strategies for reducing their stress levels. Yoga is one way to manage stress effectively. 
Benefits of Meditation
During yoga sessions, participants learn how to meditate. Meditation and yoga frequently go hand-in-hand, but one can practice either without the other. Yoga instructors encourage practitioners to meditate to tap into their pure consciousness. They meditate to recognize the connectedness between their body and mind. Meditation promotes a feeling of calm and detachment. This process helps people in recovery because it allows them to live in the present moment and take a mental break from their worries. Meditation helps people manage stress and is the ideal complement to yoga.
Clear Minds Are Less Distracted
Yoga therapists help class participants clear their minds. If you're someone who worries a lot or experiences frequent negative emotions like sadness or anger, the mind-clearing activities associated with yoga can dispel these feelings, just as yoga stretching can promote blood flow to remove toxins from the body. Many people feel both physically and mentally rejuvenated after their yoga sessions. 
If negative feelings are allowed to fester without a healthy release, they can pave the way to relapse. People recovering from addiction must be mindful of their emotional state and stress levels. Relapse begins in the emotional phase with these festering negative emotions. By performing yoga at an Orlando studio, fitness center, or home, people can quiet these emotions and prevent them from leading to relapse. 
Physical Benefits of Yoga
Yoga is an excellent form of physical fitness. As with all forms of exercise, yoga can trigger the brain to release its feel-good endorphins. These endorphins trigger muscle healing as well as mood improvement. The action of the endorphins is what leads so many people to report feeling good after a strenuous workout even though they may be fatigued or sore. 
Performing yoga as a physical fitness method on a routine basis can lead to many other physical health benefits. For instance, yoga is an excellent way to manage weight. Practitioners burn calories while toning muscles at the same time. The practice of yoga is also associated with a reduced risk for heart disease because it can help lower blood pressure and reduce inflammation. 
Also, yoga can enhance strength and flexibility. Many positions can be difficult, but you can increase your ability and improve your fitness level by practicing them on a routine basis. A person who has abused alcohol or drugs for an extended period may have caused damage to their body. Yoga can promote healing and improved health. Anyone recovering from addiction can benefit physically from yoga regardless of their skill level.  
How Yoga Positively Impacts Addiction Treatment
People can benefit from practicing yoga no matter what they've been addicted to. This form of ancient exercise can help them build their self-discipline while enhancing their physical and mental health. Coping with triggers is the key to successful addiction management. Unless triggers are managed effectively, individuals are vulnerable to relapse. 
One of the reasons why WhiteSands Alcohol and Drug Rehab and other treatment centers have embraced yoga as a therapy is because it is so useful for trigger management. People report feeling reduced cravings and a greater sense of well-being after a session of yoga. Indeed, yoga isn't a cure for addiction, but its practice does complement therapy and help people maintain their sobriety. 
After performing yoga, people feel physically and mentally refreshed. This feeling helps them focus on other treatments that can also enhance their recovery journey. Yoga offers many benefits, and people recovering from addiction can enjoy them all. We highly recommend that our clients experience the positive effects of yoga. 
Yoga Studios in Orlando
If you live in or near Orlando, Florida, be sure to consider attending any of the following yoga studios that have a reputation for high-quality instruction. 
Orlando Power Yoga
Orlando Power Yoga features hot yoga sessions. Participants will practice in temperatures ranging from 89-98 degrees. Many people prefer hot yoga for its intensity and release toxins in their sweat. This studio features classes for people at different skill levels and offers online sessions. 
2415 E South St, Orlando, FL 32803
Project 7 Yoga
Project 7 Yoga features classes for participants at all skill levels. It also offers teacher training courses. The studio offers both indoor and outdoor yoga classes. It also features private lessons and special events. 
612 Virginia Dr, Orlando, FL 32803
Peaceful Peacock
Peaceful Peacock features a fun, inclusive environment for yoga students. It offers both in-person and online yoga classes. People of all skills are welcome, and virtual courses are hosted seven days per week. 
2500 Curry Ford Rd, Orlando, FL 32806
Sunlight Yoga
Featuring both in-person and online classes, Sunlight Yoga features a welcoming community and classes of all skill levels. It features experienced instructors and special yoga teacher instruction courses. 
8215 Narcoossee Park Dr #224, Orlando, FL 32822
Warrior One
Warrior One features indoor and outdoor yoga classes and interactive Zoom classes. The studio is revered for its small class sizes and personalized instruction. Private sessions are available as well. 
3012 Corrine Drive Orlando, FL 32803
If you live in or near Orlando and are completing your formal rehab treatment for a drug or alcohol addiction, consider attending yoga sessions at one of these well-known area studios. It's essential to fill your free time with healthful activities that can keep your recovery journey on track. Give yoga a chance and see for yourself why so many people recovering from addiction recommend it. 
If you or a loved one needs help with abuse and/or treatment, please call the WhiteSands Treatment at (877) 855-3470. Our addiction specialists can assess your recovery needs and help you get the addiction treatment that provides the best chance for your long-term recovery.