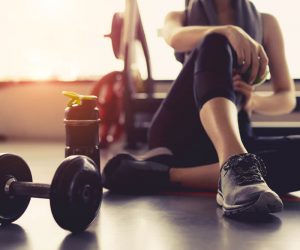 Why You Should Exercise During Rehab
Addiction to drugs or alcohol affects both the mind and body. That said, recovery should address both the mind and body too. During the initial days of recovery, people's primary goal is to shed their physical dependence and work through medical detox's withdrawal process. Once that is complete, therapy can take on a multi-dimensional role. Along with traditional addiction treatments such as one-on-one counseling and peer group meetings, physical fitness can play an essential role in the recovery journey.
Many people recovering from an addiction benefit from working out even if they've never focused much on physical fitness before. Getting fit doesn't have to be complicated. In fact, just devoting part of each day or week to some physical activity could support you in your recovery journey. Physical fitness is immensely beneficial for people in rehab and for individuals who are completing their formal treatment and getting ready to transition back to their ordinary lives. Aside from the physical benefits, fitness training offers many other benefits that are especially helpful for people recovering from any addiction.
Fort Myers drug rehab center includes physical fitness as part of our addiction treatment offerings. We see how exercise provides therapeutic benefits for our clients regularly. Getting physically fit is healthful, but not only for the body. Establishing a physical fitness routine offers incredible mental health benefits too. Addiction includes both physical and mental dependences, so healthy activities that benefit both mind and body health are crucial for healing and long-term addiction management.
If you're recovering from addiction, you can benefit from WhiteSands Alcohol and Drug Rehab and our physical fitness programming. Still, Fort Myers also boasts a wide array of high-quality gyms and fitness centers that you may wish to attend once your formal treatment with us is complete. The following information will provide you with an overview of why you should make exercise an integral part of your post-rehab healthy living routine.
There are many benefits to expect when you work out daily or weekly. First, the most apparent benefits of exercise are physical. Working to enhance your physical health is vital because addiction takes a toll on the body. While under the influence of drugs or alcohol, many people forego healthy activities like exercising or eating healthy meals. The longer the addiction goes on, the more the body has likely suffered. Physical fitness training supports the body, encouraging healing and improved health.
Exercise releases endorphins to be released into the body. These endorphins target muscles to promote healing. Other physical health benefits associated with physical fitness training include improved heart health (especially with cardio workouts), healthy weight loss, increased muscle mass, improved flexibility, enhanced immune system function, and even better sleep.
But these physical health benefits are only part of the story. Working out offers undeniable mental health benefits too. Those endorphins released during exercise also flood the brain, causing a 'natural high.' Even when tired and sore after working out, people report feeling great because those endorphins have left the mind feeling good.
Working out is a healthy way to dispel chronic stress, which is often a significant trigger for drug or alcohol abuse and relapse. During rehab, clients learn how important it is to find healthy ways to manage stress and negative emotions like anger and sadness. Physical fitness is highly effective for reducing those negative mental health symptoms so that they don't pave the way to relapse.
Another benefit of working out that's important but often overlooked is that it gives you something to do. That cannot be underestimated. Quitting drugs and alcohol can leave a massive void in a person's life. Suddenly, people are left with a lot of time that used to be spent drinking, using drugs, and hanging out with other drinkers and drug users. It's vital to fill in that time with healthful activities. Boredom can also be a risk factor for relapse.
Building Stronger Mental Models Through Conquering Your Physical Limitations
Goal setting can be an important aspect of a person's recovery journey. Achieving goals bolsters feelings of self-worth and security. Achieving physical goals is excellent, but the self-discipline needed to accomplish these goals helps you create a strong mental focus. And that type of focus can help you rebuild other vital aspects of your post-addiction life too. Practicing self-discipline, whether in the gym, the kitchen, or life, requires a strong mental focus.
By working to achieve your fitness goals, you can support your ability to focus. Your physical goals don't have to be grand or spectacular; you need to set yourself some personal challenges and work to achieve them. Once you complete those goals, set new ones. You'll find that personal goal setting and accomplishment can fuel your ongoing recovery journey.
As You Build a Strong Mind, Your Body Follows
It's often the mental dependencies and triggers that pave the road to relapse. That's why our therapists at WhiteSands Alcohol and Drug Rehab strongly emphasize the importance of building a strong mind with a strong focus on healthy living. Getting and staying sober takes a fierce mental commitment – certainly during that initial recovery year when you're still developing and practicing coping strategies.
Yet, as you build your mental well-being, you'll find that your body will improve in strength and ability too. Physical fitness enhances both psychological and physical health. Plus, a healthy body feels good with its renewed energy and strength. When you feel good, you're less inclined to look elsewhere for rewards, especially rewards that may prove unhealthy.
Why Exercise Is Directly Related to Addiction Treatment
Exercise is one of the best activities a person can do during their recovery process and post-rehab life. Exercise positively impacts both mental and physical health. Some actions may only benefit one aspect of recovery, but training is multi-dimensional. People experience a wide range of benefits when they participate in nearly any form of exercise, whether it's swimming, yoga, tennis, weight lifting, running, or aerobics.
Exercise can also be personalized, which is essential for many people in recovery. Just like there isn't one addiction treatment that fits all, exercise can be customized. You don't have to lift weights or take a group Zumba class if you don't prefer. You might find running on your own to be personally healing. You might like Pilates or swimming laps at a local pool. The key is to embrace exercise in some form and make it part of your routine.
WhiteSands Alcohol and Drug Rehab offers on-site physical fitness classes as a form of our therapy. Many of our clients prefer to continue attending a gym or fitness center long after leaving formal treatment behind because it can provide a healthy life framework. We encourage you to seek out a Fort Myers gym or fitness center where you can work to achieve your fitness goals too, and benefit from the recovery support that exercise provides.
Best Gyms in Fort Myers, FL
Consider attending the following gyms and fitness centers after you complete your formal training so you can enjoy the benefits of a routine workout plan.
Smash Fitness Gateway
Smash Fitness Gateway features state-of-the-art fitness equipment and access to free fitness classes when you become a member. Some of its most popular courses include its boot camp fitness program and yoga.
13130 Westlinks Terrace #1, Fort Myers, FL 33913
Crunch Fitness
Crunch Fitness has a mantra that governs its center and classes: no judgments. Trainers simply want to help people achieve their own personal fitness goals and benefit from their world-class instruction. You can visit the fitness center to work out on your own or participate in Muscle Maker and Zumba classes.
16230 Summerlin Rd, Fort Myers, FL 33908
LA Fitness
Part of the celebrated LA Fitness chain, the Fort Myers branch boasts premier workout equipment and an experienced team of fitness trainers. Because many members are parents, the center also features special 'Kids Klub' hours. LA Fitness also offers various fitness classes, including Aqua Fit, Cardio Jam, and Boot Camp Conditioning.
10058 Gulf Center Dr, Fort Myers, FL 33913
Hammerhead Beach Gym
Hammerhead Beach Gym features a more intimate gym experience because of its smaller venue size than some others listed here, but that's what makes it so appealing for members who enjoy getting to know the trainers and other regulars. The gym features premier workout machines and traditional weight lifting equipment, and classes like yoga.
3051 Estero Blvd, Fort Myers Beach, FL 33931
Health & Strength Gym
Health & Fitness Gym is popular with adults of all ages. It features a wide range of workout machines and barbell stations. Babysitting services are offered, and fitness classes such as Silver Sneakers, Indoor Cycling, Body Toning, and Yoga.
1722 Del Prado Blvd S #11, Cape Coral, FL 33990
If you or a loved one needs help with abuse and/or treatment, please call the WhiteSands Treatment at (877) 855-3470. Our addiction specialists can assess your recovery needs and help you get the addiction treatment that provides the best chance for your long-term recovery.