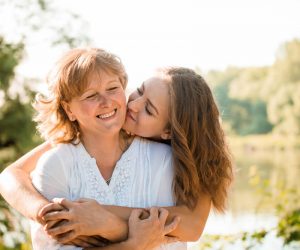 Patient Credits the Activities at WhiteSands for Her Recovery
As a mother seeking help for her daughter Sawyer, who had become addicted to drugs, there was no option she wasn't willing to explore to aid her daughter's recovery from drug addiction. Luckily, a friend suggested WhiteSands Alcohol and Drug Rehab to the Orlando mother.  As soon as she looked into the facility and all they offered, including care levels, treatments provided, and the accommodations at the residential facility, she was sold.  Her daughter Sawyer said, "I came down here and it was the best decision I've ever made."
Elements That Contribute to Success in Addiction Rehabilitation 
Not all treatment centers are created equally, and they don't all offer the same quality of care. Before selecting a facility for your recovery, you need to conduct in-depth research on many different elements. These aspects include the types of programs the facility offers, if the specialists on staff are board-certified and qualified, and the center's accommodations, activities, and amenities.
Some of the features that a treatment center should offer are: 
Space to relax

Private rooms 

A range of activities to enjoy during free-time once treatment is complete for the day 

Board-certified psychiatrists, counselors, therapists, and registered nurses 

An entire continuum of treatment options 

All levels of care offered on-site, including medically assisted treatment 

Ongoing care even after being discharged from inpatient and outpatient treatment 
When patients are provided with everything they need to feel at home and are not treated as though they are part of a standardized environment, they are much more receptive to treatment and recovery. 
Specialists at WhiteSands Alcohol and Drug Rehab meet with patients daily as they work through their addiction. Sawyer credits WhiteSands Alcohol and Drug Rehab for helping her through the darkest time of her life.
"My mom found WhiteSands through a friend of hers when I was at my lowest. "I was able to get all my issues worked on, which fueled my addiction," she said. 
By determining the root cause of the addiction, patients can gain a solid foundation for recovery. Often, the driving force behind addiction is a co-occurring yet undiagnosed mental health disorder. Through in-depth patient evaluations and one-on-one therapy, patients can learn how to properly manage their mental illness while also working toward long-lasting recovery from addiction. 
If you or a loved one are struggling with addiction, call WhiteSands Alcohol and Drug Rehab today at 877.969.1993 to learn how we can help.
Staying Active in Recovery 
There are so many benefits of staying active and healthy during and after your recovery. WhiteSands Alcohol and Drug Rehab offers patients a whole range of activities to enjoy during their free time, such as a recreation center, full-size gym, an athletic complex, a boxing ring, yoga, walking paths, and so much more. Patients have found that working out and getting active has truly benefited their recovery and aided in their long-lasting sobriety journey. 
"I got in shape playing volleyball every day, being trained at the gym, and eating well," Sawyer states.  
WhiteSands Alcohol and Drug Rehab places a considerable focus on patients' well-being and happiness and goes above and beyond to ensure their comfort throughout their stay at our Florida locations. If you or someone you love is struggling with a drug or alcohol addiction, the time to get help is now. Get in touch with our intake team today and learn how treatment can help you make a full and lasting recovery.  
If you or a loved one needs help with abuse and/or treatment, please call the WhiteSands Treatment at (877) 855-3470. Our addiction specialists can assess your recovery needs and help you get the addiction treatment that provides the best chance for your long-term recovery.