The Importance of Medical Detox for Fentanyl Addiction
Detox • Drug Detox • Medical DetoxThe Importance of Medical Detox for Fentanyl Addiction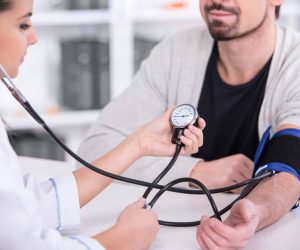 Detoxing From Fentanyl in the Safest and Most Comfortable Way
Fentanyl is one of the most addictive and dangerous substances on the planet, able to take down a full-grown elephant and equally able to kill a 200-pound addict the first time it's used. Fentanyl is making a real resurgence on the streets, with drug dealers cutting it into their products and addicts inadvertently consuming it, leading to an epidemic of overdoses.
In addition to the danger of overdose, there is an enormous risk of addiction to fentanyl. In fact, some drug dealers include fentanyl in their preparations precisely because it is so addictive, hoping that even a single-use will get them a customer for life.
The highly addictive nature of fentanyl makes finding the right detox center incredibly critical, and experience has taught us that medical detox for fentanyl addiction is the most effective approach. Medical detox is designed to keep recovering addicts comfortable and safe while their bodies heal.
If you are tired of living with your fentanyl addiction and ready to get help, we encourage you to reach out to our staff at WhiteSands Alcohol and Drug Rehab today. The medical detox you need is just a phone call away, so take that first step today and put yourself on the path to healing.
If you or a loved one are struggling with addiction, call WhiteSands Alcohol and Drug Rehab today at 877.969.1993 to learn how we can help. 
What Is Fentanyl Detox?
Fentanyl is one of the most addictive drugs globally, and getting clean requires real effort on the part of the individual addict and the medical detox center. Medical detox for fentanyl addiction is designed to emphasize safety, comfort, and dignity, all factors that can make your recovery more effective and long-lasting.
Detox for fentanyl addiction can be a complicated process that involves severe pain and discomfort for those who choose the DIY approach. But medical detox for fentanyl addiction is different, relying instead on specialized medications to relieve the worst withdrawal symptoms and allow addicts to experience a safer, more comfortable, and ultimately more successful detox.
Withdrawal Symptoms of Fentanyl Detox
The severity of the withdrawal symptoms is responsible for the vast majority of failed DIY detox attempts. If you want to stop using fentanyl and get your life back, you need a professional and deliberate approach, one that tackles these withdrawal symptoms had on, reducing their severity and helping you stay comfortable while your body begins to heal.
Here are some of the most common fentanyl withdrawal symptoms, so you will know what to expect:
Sweating and hot flashes
Chills and cold flashes
Runny nose and eyes
Muscle aches and stiffness
Nausea and vomiting
Diarrhea
Anxiety
Insomnia
What Happens in Medical Detox for Fentanyl Addiction?
Having help and support during fentanyl addiction is a critical part of your recovery, along with knowing what to expect. When you work with WhiteSands Alcohol and Drug Rehab, we will design a medical detox for fentanyl addiction protocol just for you. One developed around your health, substance abuse history, and medical conditions.
Once that protocol has been determined, our expert medical team will use medications to reduce the discomfort of your withdrawal symptoms and mitigate their severity. This process gives your body the head start on the healing it needs and helps you stay more comfortable throughout the experience. And once the detox is over, we will continue to support you with professional rehab and other critical services.
How Long Does Fentanyl Detox Last?
The length of time you will spend in fentanyl detox will depend on several factors, including:
How long you have been using fentanyl
Whether you have been abusing fentanyl directly or as an adulterant in other substances, i.e., heroin
Your history with substance use
Your age, health, and body weight
For many addicts, fentanyl detox can last a week or more, and in extreme cases, the physical discomfort and psychological cravings may last even longer. That is why it is vital to have professional medical support every step along the way, giving your body the time it needs to heal and setting you up for a lifetime of drug-free success.
What Happens After Fentanyl Detox?
As you can imagine, detoxing from fentanyl and giving your body time to heal can be a complicated process as well. Still, it can be made easier, safer, and more comfortable with the right medical support. But even after your body has begun the healing process, you may experience cravings for the drug, which makes what happens after detox is potentially more critical than the detox process itself.
Once the formal fentanyl detox has ended, recovering addicts need to receive the support they need. This assistance will allow them to build healthy coping skills, set up an effective relapse prevention plan, and build up their strength to face life drug-free.
If you are ready to begin your journey to a lifetime of recovery, we encourage you to reach out to WhiteSands Alcohol and Drug Rehab today to get started on your brand new life. We can guide you through the discomfort of fentanyl detox, using our medically and scientifically proven methods to keep you safe at our facilities around Florida. But more importantly, we can support you once that fentanyl detox process is over, giving you the ongoing support you need to live a better and more successful life.
If you or a loved one needs help with abuse and/or treatment, please call the WhiteSands Treatment at (877) 855-3470. Our addiction specialists can assess your recovery needs and help you get the addiction treatment that provides the best chance for your long-term recovery.