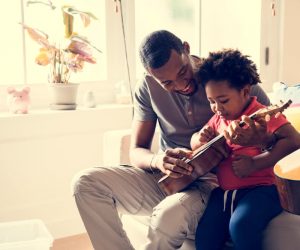 An Unwavering Passion to Help Patients is What Makes WhiteSands Truly Stand Out
Joey, a former patient of WhiteSands Treatment in Tampa, attributes his success in addiction treatment and recovery to the team of determined staff at WhiteSands Alcohol and Drug Rehab. Joey was at rock bottom when he got in touch with the facility as he knew he was on a downward spiral and needed help.
Knowing that seeking treatment was the only way to overcome and manage his disease, he reached out to WhiteSands Alcohol and Drug Rehab, which turned out to be a life-altering decision. "So glad I came here; it was a life-saving experience," he says with overwhelming excitement.
A Dedicated Team That Stops at Nothing to Help Patients Succeed in Recovery
What makes treatment, counseling, and therapy truly successful is the team of specialists who genuinely care about patients' achievement in recovery. When patients are provided with authentic help, they are much more receptive to treatment and, therefore, digest it better.
There is nothing more impersonal than obtaining addiction treatment care through a team that is insincere, as this sends the message to the patient that they are simply a number in the system. WhiteSands Alcohol and Drug Rehab does not believe in an institutionalized approach to addiction recovery. At WhiteSands, each patient is uniquely treated on a per-patient basis.
If you or a loved one are struggling with addiction, call WhiteSands Alcohol and Drug Rehab today at 877.969.1993 to learn how we can help.
Personalized Treatment Programs Make a Difference
A one-size-fits-all approach to treatment is ineffective because it does not take into consideration any underlying causes of addiction. This can often lead to programs for patients that only address half of the problem and do not utilize a whole-patient approach. When this is the case, the driving force behind the addiction is not determined; therefore, the root cause of the problem cannot be established. By conducting in-depth patient evaluations and determining any sort of co-occurring disorder or underlying cause of addiction, the patient can build a solid foundation for recovery.
"Staff was great; they show nothing but compassion for the residents," Joey states. This is one of the most common types of feedback the facility gets, as they did not cut corners when it came to the accredited, qualified, and board-certified staff that is here to help each patient.
Some of the clinical elements that set a premier treatment center apart from a standard facility are:
Board-certified therapists
Dual diagnosis treatment
Addicionalists
Full-time clinical staff
All levels of care available directly on the facility grounds, including medically assisted detoxification
Medically Assisted Detoxification
Inpatient/residential treatment
Intensive Outpatient Treatment (IOP)/Partial Hospitalization (PHP)
Continued care and further transitioning
MAT programs (medication-assisted treatment)
A full continuum of treatment options
Not only does the quality of the clinical aspect of treatment play a large part in recovery, but the amenities that are provided hold high importance as well.
"The facility was nice and this place got me back on the right track. Highly recommended", Joey says.
He said he enjoyed that there was always something to do during his free time once treatment was complete for the day. Having a full-size gym with personal trainers, volleyball, basketball, a swimming pool, and so many other active and healthy ways to spend spare time keeps patients busy, occupied, and working toward their personal fitness goals.
If you or someone close to you is struggling with a drug or alcohol addiction, get in touch with the intake team at WhiteSands Alcohol and Drug Rehab today. The first step in recovery is admitting that you have a problem. Once you recognize that your addiction is controlling your life, you are in the mindset of recovery and are ready to enter treatment. You can regain control of your life once again with quality treatment. Contact the team of medical professionals at WhiteSands today to start your journey to sobriety.
If you or a loved one needs help with abuse and/or treatment, please call the WhiteSands Treatment at (877) 855-3470. Our addiction specialists can assess your recovery needs and help you get the addiction treatment that provides the best chance for your long-term recovery.