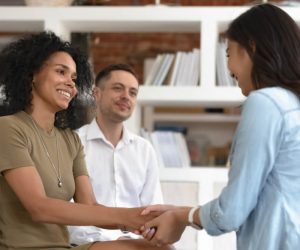 When Patients Are Treated Through a 'Whole Patient Approach,' They Are Much More Receptive to Treatment
Former patient, Phillip, cannot thank WhiteSands Alcohol and Drug Rehab in Clearwater enough for helping him get his life back on track. When he first entered treatment, Phillip's life trajectory was not looking promising, as his substance abuse problem controlled every facet of his life. He knew he needed help and trusted WhiteSands Alcohol and Drug Rehab to help guide him.
"This place was very clean and the staff was professional," he says.
If you or a loved one are struggling with addiction, call WhiteSands Alcohol and Drug Rehab today at 877.969.1993 to learn how we can help.
Amenities Coupled With All-Inclusive Care Provide Patients a Solid Foundation for Recovery
When patients are comfortable in their recovery environment, they are much more receptive to treatment, which is what WhiteSands Alcohol and Drug Rehab is all about.
"The pool and the gym were great amenities! There was a great atmosphere there and it made my stay comfortable," Phillip mentions.
The unique thing about WhiteSands Alcohol and Drug Rehab and our inpatient program is that we treat patients as 'guests' once their day or treatment is complete. At this time, they are welcome to use the wide range of amenities that are provided on-site. Having the option to get active and adopt new healthy hobbies and habits can help patients better use their spare time when they are out of recovery and into the day-to-day world.
Providing Transitional Care
"There was a smooth transition from inpatient to outpatient and my case manager Andrew gave me plenty of aftercare resources to take with me when I left," Phillip states when asked how he adapted to sobriety post-treatment.
Part of the WhiteSands Alcohol and Drug Rehab approach is properly preparing patients for the outside world. Some of the ways in which the therapists and counselors here help patients are:
Providing them easily accessible resources such as a primary therapist and 12-step support group meetings.
Teaching coping mechanisms and trigger management tools, so patients know how to handle triggers and temptation.
Setting up transitional housing or sober living accommodations for patients.
Having follow-up appointments with patients for up to one year post-discharge provides continuous help.
Allowing patients to become part of the Alumni team helps foster support.
Patients who have graduated from treatment may be invited to become mentors for current patients.
When patients exit treatment and face the everyday world with confidence, they are much likelier to succeed in long-lasting sobriety. Having structure when you enter day-to-day life is crucial for recovering addicts, especially within the first several months of being discharged from inpatient care. It's so important that patients stick to their recovery plan to ensure they are taking the proper steps to mitigate their chances of relapse.
Since addiction is a chronic disease, it requires constant and consistent work to maintain. Adhering to your relapse prevention plan and understanding your ongoing treatment plan can you help sustain sobriety on a life-long basis.
WhiteSands Alcohol and Drug Rehab genuinely cares about the patient success rate and sets patients up for a promising, sober life once they leave outpatient care.
"I am grateful there was an outpatient office so close to my house. Thank you, WhiteSands for saving my life!" says Phillip.
If you or someone close to you is struggling with a drug or alcohol addiction, get in touch with the intake team at WhiteSands Alcohol and Drug Rehab today. Once you have accepted that you are struggling with a substance abuse problem, you are already in the mindset of recovery. This process is often one of the most challenging things for addicts to come to terms with. When you want to get better, you will succeed in recovery. The time to get help is now, as the disease of addiction is a life-threatening one that requires immediate attention. Please contact us today or visit any of our Florida locations to learn more.
If you or a loved one needs help with abuse and/or treatment, please call the WhiteSands Treatment at (877) 855-3470. Our addiction specialists can assess your recovery needs and help you get the addiction treatment that provides the best chance for your long-term recovery.