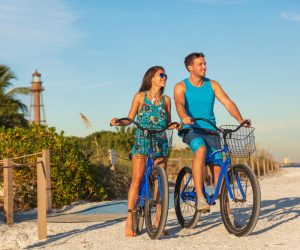 Best Sarasota Alcohol Rehab
When you first enter a WhiteSands Alcohol and Drug Rehab facility for alcohol rehab in Sarasota, you will likely be placed into our medically-assisted detox program to help you safely and effectively stop drinking. Detox usually takes around five to ten days, depending on your level of addiction and your physical health, among other factors. We will then guide you through your options for rehab and help you choose which program you will benefit from the most.
Some of the treatments provided at WhiteSands Alcohol and Drug Rehab include:
12-step fellowship
Intensive outpatient treatment
Inpatient/residential treatment
Peer support groups
Day-night program
Group/individual counseling
Relapse prevention
We will ensure you receive treatment that best suits your unique needs by customizing your treatment plan according to your physical and mental health, your personal needs and preferences, and your goals for the future.
We use a multidisciplinary method of addiction treatment. We do not just see you as an addiction that needs to be solved, and we know that you are a whole person capable of making a lasting, positive change. We combine mental health care with behavioral therapy, counseling, education, physical health, and nutrition into one whole-patient approach to best help you as you rehabilitate.
If you or a loved one are struggling with addiction, call WhiteSands Alcohol and Drug Rehab today at 877.969.1993 to learn how we can help.
Alcohol Detox Sarasota
Because it can become highly uncomfortable or even dangerous, detoxing from alcohol should always be done under the watch of medical professionals. WhiteSands Alcohol and Drug Rehab offers a complete medical detox program with 24-hour clinical supervision to ensure you remain safe, with the option of giving prescription medications that can help you through the pain, restlessness, and cravings that come with detoxing from alcohol.
Inpatient Alcohol Rehab Sarasota
Inpatient alcohol rehab in Sarasota at WhiteSands Alcohol and Drug Rehab usually lasts for 30 to 90 days. However, this may be extended as drug addiction is a chronic issue that could require more time to make a full recovery. You will live in our luxurious facility and have fully scheduled days of programming, with the evenings free to enjoy our amenities and relax in the peaceful surroundings. Treatments include traditional and holistic approaches, helping you to let go of the past, get to the root of your addiction, gain new skills for the future and meet your recovery goals through therapy, groups, counseling, and more.
Outpatient Alcohol Rehab Sarasota
At WhiteSands Alcohol and Drug Rehab, we provide extensive outpatient and aftercare programs to ensure you are always fully supported in your recovery process. In outpatient care, you will still have full access to the same counselors, doctors, and treatment protocols as inpatient care, but you will live outside of our facility part or full time, slowly gaining more freedom as you transition back into your life.
Flexible Alcohol Rehab Sarasota
If you cannot remain in inpatient care for an extended period, we have a flexible Intensive Outpatient Program that can be customized to your unique circumstances. You can return to work, school, or other responsibilities and come back for a minimum of three hours of group therapy three days or four nights per week, along with the option of booking one-on-one therapy time as well.
Why Choose WhiteSands for Alcohol Rehab Sarasota
When you rehabilitate at WhiteSands Alcohol and Drug Rehab, you will stay in a private room with a private bathroom, a full-sized bed, and a TV. You will have fully scheduled days that will ensure you get the most out of your time spent with us, and you will have access to the best medical care and psychiatric treatments.
Once the day is over, you are treated as a guest, with access to amenities like spa services, sports and boxing facilities, a full-sized gym, our swimming pool, rec center, and our extensive, spacious grounds. We allow smoking and vaping in designated areas, and we enable the use of personal electronics in the evenings in your room.
After you complete your inpatient program with us, we can seamlessly transition you into an outpatient program that can be as intensive or as flexible as you need it to be. Our goal is not to force you to do anything; it is to provide support, help, and guidance as you move back out into your life as a sober person. Our long-term aftercare program will keep you connected with our sober community, as well as provide continued access to physical and mental health care groups and our sober alumni group.
Contact us today to learn more about alcohol rehab, medical detox, or how you or a loved one can find help for alcohol addiction.
If you or a loved one needs help with abuse and/or treatment, please call the WhiteSands Treatment at (877) 855-3470. Our addiction specialists can assess your recovery needs and help you get the addiction treatment that provides the best chance for your long-term recovery.