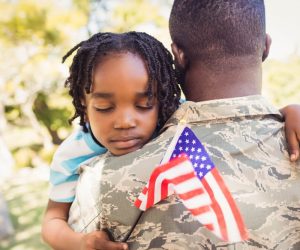 Addiction Treatment for Veterans
As a veteran, you have experienced situations in life that are unparalleled to other civilians. The work you have done to serve our nation is often recognized, but the emotional weight of your time in active duty is often not understood by those around you. When you return home, the memories of the horrific scenes of war you have witnessed remain as you try to reintegrate back into your home life. Without the proper therapeutic support like at drug rehab for veterans, many veterans turn to drugs or alcohol to cope with the trauma they have been exposed to. Others may have experienced injuries while on deployment and turn to drugs to manage pain resulting from their injuries.
WhiteSands Alcohol and Drug Rehab honors your time to serve our country and provide you with a safe and secure environment to heal from the physical and emotional wounds associated with your active duty within the military. Our highly trained and knowledgeable staff understand the traumas you have experienced and want to provide you with therapeutic measures to address the emotional wounds you have from PTSD or anxiety associated with your time served in the military.
Checking into a drug or alcohol rehab program will give you the space to remove the influences of substances and begin to work with a therapist to address the emotions and thoughts that remain after your deployment. Through holistic measures to treatment, you will be provided with an individualized drug rehab program that will address your specific needs and situation that has brought you into treatment. All the while giving you the tools you need to manage external environmental triggers and manage internal, emotional stressors that will help keep you on the path to recovery.
If you or a loved one are struggling with addiction, call WhiteSands Alcohol and Drug Rehab today at 877.969.1993 to learn how we can help.
PTSD and Substance Abuse Among Veterans
Most veterans that served our country within the army or military corps have witnessed moderate to severe combat in wars. The scenes you have seen don't just simply go away once you have returned home. Often, these memories play out repeatedly and affect how you can manage day-to-day life. Leaving some to have symptoms of severe flashbacks, becoming easily irritable or angry, having difficulty sleeping, or inability to manage emotions or feel joy anymore. Without the proper support and counseling during drug rehab for veterans, many turn to drugs or alcohol to numb their feelings. While it may feel like a quick fix for your symptoms, it often results in accelerating the severity of your symptoms and creating new problems as you become reliant on drugs or alcohol to function day to day.
Life After Drug Rehab
Completing drug rehab is only the first step in your newfound life of sobriety. It is essential that you feel supported as you transition back into your life after alcohol rehab or drug rehab. During your time in treatment, you will learn many skills and tools that will keep you on the path of recovery and avoid potential relapse behavior. When you leave our drug rehab program, you will be supported by our counselors through outpatient or aftercare programs, where you will have the guidance and support you need as you incorporate what you have learned into your new way of a sober life.
Choose WhiteSands for Drug Rehab for Veterans
Veterans choose WhiteSands WhiteSands Alcohol and Drug Rehab for the intentional levels of care we provide when treating addiction along with PTSD, like drug detox and alcohol detox. We understand our veteran patients have been through a lot physically and emotionally. That is why we carefully create individualized drug rehab for veterans plans that will be sensitive to your specific needs and situations. Through our comprehensive treatment modalities, you will be allowed to participate in trauma therapy that will support you in healing from the traumas of your deployment while learning new skills to manage triggering situations. We hope you find healing and solace within our drug or alcohol rehab so you can begin to see the little joys in life again in a safe and secure environment to carry that forward into your day-to-day life once you complete your addiction treatment. Contact us today to learn about our drug detox, alcohol detox, and other drug rehabs for veterans.
If you or a loved one needs help with abuse and/or treatment, please call the WhiteSands Treatment at (877) 855-3470. Our addiction specialists can assess your recovery needs and help you get the addiction treatment that provides the best chance for your long-term recovery.