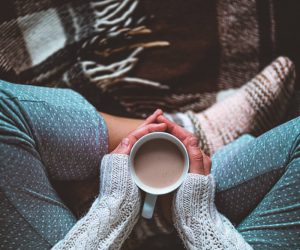 The Most Addictive Prescription Drugs
Prescription drug addiction has been sweeping the nation, affecting almost every walk of life. While the medical world has had significant breakthroughs with the use of prescription drugs and how to manage the symptoms felt from different medical conditions or concerns. What wasn't expected was the highly addictive components of these drugs taking control of so many Americans' lives. The good news is that there is hope to move away from a life of prescription drug dependency. With the specialized approach to addiction treatment during WhiteSands Alcohol and Drug Rehab Tampa prescription drug detox, patients will be able to manage their pre-existing medical concerns without turning to prescription drugs for symptom management. Through holistic addiction treatment measures, you will gain the skills and knowledge to cope with daily stressors and keep you on the road to sobriety.
The most addictive prescription drugs that patients come to WhiteSands Alcohol and Drug Rehab to treat are:
Opioids:
Fentanyl
Oxycodone
Morphine
Methadone
Codeine
Hydromorphone
Meperidine
Benzodiazepines:
Valium
Xanax
Halcion
Ativan
Klonopin
Barbiturates:
Luminal sodium
Mebaral
Nembutal
Non-Benzodiazepines:
Stimulants:
Adderall
Ritalin
Dexedrine
If you or a loved one are struggling with addiction, call WhiteSands Alcohol and Drug Rehab today at 877.969.1993 to learn how we can help.
Prescription Drug Detox and Withdrawal Symptoms
When you enter into prescription drug detox, your body will be trying to adjust how to function without using addictive drugs effectively. While your detox process will be unique to you and your history with drugs, patients will experience common withdrawal symptoms.
Inability to sleep/insomnia
Anxiety
Depression
Excessive sweating
Vivid dreams
Tremors/body shakes
Flu-like symptoms
Muscle joint pain
Hallucinations
Seizures
Increased heart rate
Elevated blood pressure
Nausea
Fatigue
Medical Detox for Prescription Drug Addiction
As your body becomes accustomed to the use of prescription drugs as a means to manage unpleasant symptoms from your pre-existing medical or mental health concerns, it can be a challenging process to remove the addictive substance from your body. As your body relearns how to function without using a prescription drug, uncomfortable, and in some cases, painful side effects can ensue.
In order to mitigate the severity of the symptoms felt from your prescription drug detox, it is highly recommended that you enter into a medically supervised detox program. This will ensure your safety as nurses and physicians monitor you.
Our medical team at WhiteSands Alcohol and Drug Rehab are specialized in supporting patients in safely removing the toxins from their bodies while keeping patients comfortable and lessening the severity of symptoms through medical interventions and medications. Patients will be offered medicines if their symptoms have become unmanageable and causing pain or discomfort.
Throughout your time in prescription drug detox, you will be monitored closely as you progress through your detox process. Our team of men and women will be by your side throughout the process to give you the medical and emotional support you need to be successful as you take the first steps towards sobriety.
Signs and Symptoms of Prescription Drug Addiction
If you are concerned about someone you love and their use of prescription drugs, you will want to know what to look for when it is time to intervene with addiction help. Common signs and symptoms of prescription drug addiction are:
Borrowing or stealing money to pay for drugs. Inability to pay for daily living due to increased spending on prescription drugs.
Changes in weight, body hygiene, and overall appearance can decrease with elevated prescription drugs.
Increase in dosage of prescription drugs.
Isolating from loved ones or social situations.
Distance and lack of communication with loved ones and friends.
Erratic mood swings.
Changes in social circles like often turning to other addicts as friends.
Changes in sleep patterns, such as staying up all night or sleeping excessively.
Risk-taking behavior or showing poor judgment.
Prescription Drug Detox at WhiteSands in Tampa
WhiteSands Alcohol and Drug Rehab offers patients a prescription drug detox program for Tampa residents that is individualized for each patient that enters our drug rehab program. We know that one approach to treatment may work for one person while not being adequate for another. That is why we take the time to get to know our patients individually to provide you with a detox plan that will meet your physical, emotional, and spiritual needs. WhiteSands Alcohol and Drug Rehab has been ranked one of America's top leading rehab centers for the genuinely authentic therapy modalities offered to our patients each day. If you want to hear more about the prescription drug detox program that we can create for you, contact our knowledgeable staff today to find out more. We offer 24/7 help in Tampa, FL!
If you or a loved one needs help with abuse and/or treatment, please call the WhiteSands Treatment at (877) 855-3470. Our addiction specialists can assess your recovery needs and help you get the addiction treatment that provides the best chance for your long-term recovery.