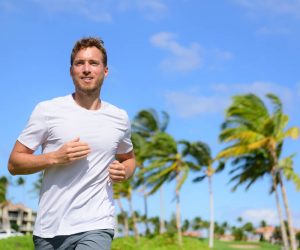 What Is Outpatient Drug Rehab?
The addiction treatment sector and its levels of care include admittance, inpatient treatment, outpatient treatment, and aftercare. Many individuals who seek treatment for their drug abuse ask, 'what is outpatient drug rehab like?' Outpatient drug rehab is one of the last stages in the overall rehabilitation process and provides a less structured treatment environment than inpatient residential treatment. 
Once patients complete their time in inpatient rehab, they will move on to complete outpatient rehab. Patients who attend outpatient rehab will participate in therapy and counseling sessions for several hours per day, several days per week for anywhere between two to six months post-discharge. Not every individual and their outpatient program will be the same, as everyone is working to overcome a unique struggle. The staff at WhiteSands Alcohol and Drug Rehab will help determine the best outpatient program for you based on your progress. 
If you or a loved one are struggling with addiction, call WhiteSands Alcohol and Drug Rehab today at 877.969.1993 to learn how we can help.
Benefits of Outpatient Drug Rehab
The flexibility of outpatient treatment allows patients to gradually integrate their daily lives into their schedules once again while still having a support system. 
Some of the benefits of outpatient drug rehab include:
Flexible and less demanding than inpatient treatment 

Ability to enjoy family time while still maintaining addiction support 

Attend school/seek education

Obtain employment 

Be surrounded by a network of individuals who are going through the same process as you

The ability to connect with therapists and counselors multiple times per week
Outpatient treatment provides patients the opportunity to maintain a regular routine while still receiving the guidance, care, support, and direction they need during this crucial time. When patients are discharged from inpatient treatment and re-enter regular civilian life, they may be overwhelmed. Having a support system and recovery plan in place can help them better navigate this new sober life.
Unlike inpatient treatment, where patients cannot physically be with their families, outpatient treatment allows patients to reside at home or in sober living accommodations. This will enable them to stay in close contact with family and friends who are major support systems for patients. 
Types of Outpatient Addiction Treatment Programs
There are several outpatient addiction treatment programs available depending on the severity of the addiction you are recovering from as well as how comfortable you are in re-entering day-to-day life. 
Some of the different types of outpatient programs include:
Day programs
This includes attending treatment between five and seven times per week for approximately three months. During these sessions, patients will participate in individual therapy and group therapy as they work toward lasting recovery. Patients will learn vital coping skills and trigger management as part of their relapse prevention. 
Intensive outpatient programs (IOP)
This program includes between two and three treatment sessions per week. During IOP, patients will work toward unique milestones that their therapist and regular meetings will ensure that these milestones are met.
Continued care
This type of treatment includes attending outpatient support groups such as 12-step groups. AA and NA are common continued care groups facilitated by a therapist and are held at convenient times.
The discharge counselors and therapists who have been working with you throughout the course of your time in treatment will determine the best suitable outpatient program for you. 
Outpatient Alcohol and Drug Rehab at WhiteSands 
WhiteSands Alcohol and Drug Rehab offers outpatient rehab in St. Petersburg for struggling with drug addiction and substance abuse. If you are not close to St. Pete, then WhiteSands Alcohol and Drug Rehab operates 18 outpatient locations throughout Florida, making it convenient for individuals to access the care they need close to home. 
There is no better time to seek help than now, as addiction is a disease that will not dissipate on its own. The longer you wait to seek help, the worse your addiction will continue to get. Because the disease is chronic and progressive, it will worsen until you get help. There is no positive outcome with addiction, and the ending is imminent. Every day that you use could be your last. Why take that chance? Get in touch with an intake specialist at WhiteSands today and learn what is outpatient drug rehab like at a professional rehab facility.
If you or a loved one needs help with abuse and/or treatment, please call the WhiteSands Treatment at (877) 855-3470. Our addiction specialists can assess your recovery needs and help you get the addiction treatment that provides the best chance for your long-term recovery.