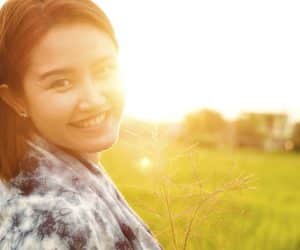 What to Expect in Opioid Detox
Living with opioid addiction is a challenging place to be. You know you want to get help for your addiction and move away from a life of opioid dependency, but you have reservations about the detox process and withdrawal symptoms that you will exhibit. While some individuals may have attempted an at-home detox and experienced a range of symptoms that vary in severity, you can rest assured that when you choose to complete your opioid detox within a medically supervised detox facility, your safety and well-being are held in the highest regard. As you reside within a medically supervised opioid detox near Naples, Florida, you will have the consistent support and monitoring of nurses and physicians who will provide you with effective and appropriate medical and holistic treatment to alleviate the severity of your symptoms while keeping you focused on your goals of achieving sobriety. 
If you or a loved one are struggling with addiction, call WhiteSands Alcohol and Drug Rehab today at 877.969.1993 to learn how we can help.
Opioid Withdrawal Symptoms
Common opioid withdrawal symptoms that patients will experience throughout opioid detox near Naples are:
High blood pressure 

Increased heart rate 

Nausea

Diarrhea 

Vomiting 

Muscle aches and pains/body aches 

Anxiety 

Chills 

Excessive sweating 

Elevated body temperature/fever 

Difficulty sleeping or insomnia 

Strong drug cravings 
Medications Used in Opioid Detox
Detox is a necessary step to achieve a life of sobriety. However, many wonder how they will manage their withdrawal symptoms so you can remain comfortable and safe as you remove the harmful toxins from your body. To mitigate the severity of your symptoms, some medications can be provided to reduce the intensity of your withdrawal symptoms. Some drugs work to reduce the chances of opioid overdose as they block the opioid receptors in the brain resulting in individuals being unable to feel the effects of opioids if taken, acting as a deterrent for stopping your opioid use. 
Medications offered in opioid detox are:
Buprenorphine, otherwise known as Suboxone 

Methadone

Naltrexone 
How to Taper Off Opioids
Regular or heavy use of opioids creates a physical dependency within the user. If you were to stop your use of opioids abruptly, it could become dangerous, and you run the risk of severe health consequences from opioid withdrawal. To effectively and safely remove the influences of opioids from your system during opioid detox in Naples, you may be required to complete a gradual tapering off of opioids under the medical supervision of on-site nurses and doctors. 
How Long Does Opioid Detox Last?
The length of time you will be in opioid detox will be unique to your personal history of opioid use. If you have used opioids for a more extended period or have engaged in heavy drug use, your time in detox will be longer than someone who has just recently begun their opioid use. While most individuals will start to feel the onset of withdrawal symptoms within eight hours after they last used opioids. Withdrawal symptoms will reach the peak where you will experience the worst of your symptoms within one to three days. Patients will typically complete their withdrawal phase within days seven to ten.
Opioid Rehab After Detox
To make an impactful, long-lasting change toward a life in sobriety, it is essential to address what has been at the root of your addiction all along. You didn't begin using opioids with the hopes of becoming addicted; your drug use is often a result of unresolved emotions or traumas that are difficult to cope with or process. Drugs became a way to numb those emotions and manage triggers by escaping reality using opioids. Naples residents have been able to effectively address the underlying causes of your addiction through the comprehensive approaches to treatment offered within inpatient opioid rehab. 
Opioid Addiction Treatment at WhiteSands in Naples
WhiteSands Alcohol and Drug Rehab offers residents of Naples an opportunity to heal from the inside out from the chains of opioid addiction. Through the various research-based addiction treatment methods, including cognitive-behavioral therapy (CBT), motivational therapy, support groups, moral recognition therapy (MRT), and family therapy, Naples residents will not only heal from the driving force for their addiction but develop new life skills and coping strategies to prepare them for their newfound life in recovery. WhiteSands Alcohol and Drug Rehab believes that to heal from addiction requires a whole-person integrated approach that paves a path to a healthy, sober lifestyle through individualized rehab programs that target your personal needs and goals for optimal healing. Call us today. Our staff is waiting for your call to answer any questions you may have and get you started on the healing journey you have been waiting to begin. 
If you or a loved one needs help with abuse and/or treatment, please call the WhiteSands Treatment at (877) 855-3470. Our addiction specialists can assess your recovery needs and help you get the addiction treatment that provides the best chance for your long-term recovery.