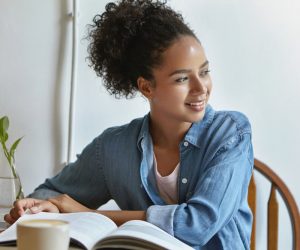 The Definition of Addiction
When you hear the word addiction, many associate this term with a drug and alcohol addiction. While this may be true for some, addiction can take many forms and various types of addiction, including gambling, eating, working, or any mood-altering substance, behavior, or emotion. Addiction is a chronic disease that involves complex interactions between the brain circuits, personal genetics, current surrounding environment, and individual life experiences. These circumstances often impact an addicted person's emotions and behaviors, resulting in compulsive, harmful behaviors. As your substance abuse or dangerous behavior persists, your ability to stop the addictive behavior or reduce addiction becomes challenging, leaving many in a vicious cycle of addiction and destructive behavior or negative consequences.
If you or a loved one are struggling with addiction, call WhiteSands Alcohol and Drug Rehab today at 877.969.1993 to learn how we can help.
Signs of Addiction
Similar to how addiction can take many forms for each person it affects, the signs of addiction will vary for every individual depending on your own personal contributing factors. There are some common signs and indicators of all types of addiction that you can be aware of to notice within yourself or a loved one you are concerned may be struggling with an addiction.
Common signs of a drug or alcohol addiction are:
Continuing to use drugs or drink alcohol even after it begins to cause you health concerns
Engaging in high-risk behavior while using illegal drugs or drinking, including criminal activities or driving while impaired
Experiencing difficulties within your work or school performances
Inability to follow through with commitments, including taking care of the family or attendance to work/school
Stating that you want to quit or cut back on your substance abuse but are unable to do so
Most of your time is spent thinking about, planning, and engaging in drug or alcohol use.
Experiencing intense cravings for drugs or alcohol
Having to drink more alcohol or increase your drug use to reach the same desired effect
Isolating from friends and loved ones
Disengaging from activities or hobbies you once were passionate about
Experiencing drug or alcohol withdrawal symptoms once you stop using or drinking
Risk Factors for Addiction
Common risk factors for substance use disorders are:
Family history of drug or alcohol addiction
If you were exposed to alcohol or drug abuse as you grew up, you are more likely to develop substance use disorders.
Surrounding yourself with peers that engage in addictive behaviors can increase the risk of peer pressure or influence your decision to use drugs or alcohol.
The age at which you first engaged in substance abuse will impact addiction. If you participated in substance abuse from a young age, your odds of developing an addiction are increased.
The delivery method of consuming drugs or alcohol, such as if you use intravenously, consume, smoke, or snort the substance.
Individuals experiencing high levels of stress are at higher risk of turning to a substance to cope with the high pressure and emotions.
Depending on the individual's metabolic system, your body's ability to process and absorb drugs or alcohol entering your system can become impaired. This can impact an individual's tolerance leading to some having to use or drink more to reach the desired effect.
Learn more about the telltale signs of meth addiction here:
https://whitesandstreatment.com/2017/02/24/telltale-signs-of-meth-use/amp/
Addiction Treatment Options
Treating your substance use disorders or behavioral addictions can be completed in different formats that will meet your specific needs for levels of care and attention placed on your addiction recovery program, including:
Intensive outpatient program: This treatment method provides patients with a flexible option for treatment that allows them to maintain their work and home life commitments. At the same time, you attend the treatment center for individual and group therapy sessions.s at times that work best for you and your schedule.
Partial hospitalization program: This method of day treatment invites patients to attend the recovery center each day for full days of therapy sessions and be given the freedom to return home each night to tend to their family and maintain other commitments such as work or school.
Residential inpatient treatment: Patients are invited to entirely reside within the recovery center to immerse in their drug or alcohol treatment program fully. Patients will have access to on-site counselors and support 24 hours a day. Your days will be structured with individual therapy sessions, group therapy processes, and developing tools for emotional regulation, relapse prevention, and life skills for sober living.
Alcohol and Drug Rehab at WhiteSands
WhiteSands Alcohol and Drug Rehab understands the multifaceted nature of substance use disorders and behavioral addictions. Our team is well versed in the effects of addiction therapy methods that will help you gain perspective on the root causes of your addiction. Through behavioral therapy, dual diagnosis treatment, and evidence-based addiction therapy processes, our team will help you overcome your substance addiction while forging a new path towards a healthy, balanced life in addiction recovery. Treating a substance addiction requires personalized care and approaches to addiction treatment that help you heal from your personal causes of addiction through our comprehensive treatment programs designed to assist you in achieving your goals for addiction recovery and sober living.
Contact WhiteSands Alcohol and Drug Rehab today to have any of your questions answered and allow one of our compassionate counselors to begin the first steps towards creating your personalized addiction treatment program to get you on the right path toward sobriety.
If you or a loved one needs help with abuse and/or treatment, please call the WhiteSands Treatment at (877) 855-3470. Our addiction specialists can assess your recovery needs and help you get the addiction treatment that provides the best chance for your long-term recovery.