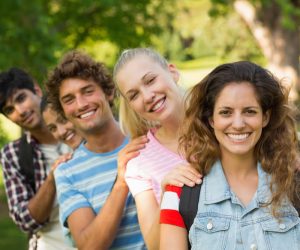 Top Rated Meth Rehab for Orlando Residents
Methamphetamine addiction can occur quickly and unexpectedly as this highly addictive stimulant drug can easily draw a person in and send them into a cycle of drug abuse. The more individuals use methamphetamines, the more they are at risk of addiction to meth, which can be challenging to exit without the proper support of a meth rehab. At our Orlando Treatment Center, we understand the complexity of living with a substance abuse disorder. We know each person will experience different negative consequences and physical side effects from meth abuse that requires a comprehensive, whole-person integrated treatment program to assist in healing from meth addiction within their body, mind, and soul. 
If you or a loved one are struggling with addiction, call WhiteSands Alcohol and Drug Rehab today at 877.969.1993 to learn how we can help.
Signs of Meth Addiction 
If you are concerned about a loved one's use of methamphetamines or your own meth abuse, there are steps to take to overcome your drug addiction with the support of a drug addiction treatment program. If you are not familiar with the signs of meth addiction, you may not know if your loved ones are experiencing the devastating effects of meth addiction. 
Some common signs of meth addiction and abuse are:
Hyperactivity 

Paranoia 

Dilated pupils 

Skin sores or rashes 

Significantly reduced appetite 

Twitching, abrupt or odd facial movements or tics, jerky body movements. This is commonly referred to as "tweaking." 

Rapid or twitchy eye movements 

Rotting teeth or decline in oral hygiene, which is also known as meth mouth 

Drastic emotional outbursts or inability to regulate emotions 

Extreme changes in weight, including dramatic weight loss 

Burns or burn scars typically on the mouth or fingers 

Irritability or agitation 

Irregular sleep patterns like staying awake for prolonged periods followed by long periods of sleep, otherwise known as a "crash." 
Addiction Treatments for Meth Addiction 
At WhiteSands Alcohol and Drug Rehab, we recognize that each patient will have varying levels of need for a meth rehab and addiction therapy program as your meth addiction is unique to you and your specific circumstances. Patients will choose between different addiction treatment programs that range in levels of support and structure. 
Orlando residents can choose from the following methamphetamine addiction treatment methods:
Inpatient rehab
Orlando residents looking for a reprieve from their day-to-day life to safely address their meth addiction within a safe, supportive environment will receive the addiction recovery support from a residential treatment center. Within inpatient rehab, patients will have structured daily routines that focus on healing from addiction physically, emotionally, and mentally while developing the tools needed for relapse prevention, healthy life skills for sober living, and effective emotional regulation. 
Outpatient rehab
Those Orlando residents looking for a flexible option for drug addiction treatment will often opt to participate in an outpatient treatment program. There are varying levels of care for outpatient rehab, including intensive outpatient rehab and partial hospitalization programs. A partial hospitalization program, sometimes referred to as a day treatment program, invites patients to attend the recovery center for up to six days a week for approximately six hours a day. This option is often a good stepping stone from inpatient rehab. This process will support a smooth transition back into your home environment with the ongoing support of addiction therapy counselors that will assist you in solidifying your newly developed skills for living a life of sober living. 
Learn about the meth recovery rate in our blog below:
https://whitesandstreatment.com/2018/10/19/meth-recovery-rate/
Why Choose WhiteSands to Heal From Meth Addiction 
At WhiteSands Alcohol and Drug Rehab, we value all of our patients' unique needs as they embark on their recovery journey to heal from the underlying causes of their meth addiction. Our low staff-to-patient ratio means that you will be provided with the individualized care needed to effectively recover from your drug addiction to ensure long-term success in sober living. Our team is equipped and highly trained to provide each patient with comprehensive treatment methods featuring a variety of addiction therapy approaches, including behavioral therapy, dual diagnosis treatment for co-occurring disorders, medication-assisted treatment, family therapy, and holistic treatments.
Contact our Treatment Center in Orlando today if you or a loved one are struggling with a meth addiction and ready to take the leap of faith towards the life of sobriety you have been searching for.
If you or a loved one needs help with abuse and/or treatment, please call the WhiteSands Treatment at (877) 855-3470. Our addiction specialists can assess your recovery needs and help you get the addiction treatment that provides the best chance for your long-term recovery.