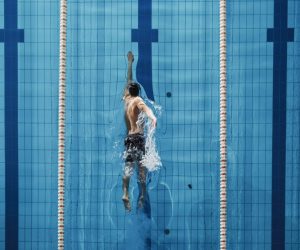 Athletes Who Have Battled Addiction
Just because well-known athletes have a skill level to live up to, it doesn't mean they are immune to the disease of addiction and substance abuse. Many sporting news networks have determined which NBA players, MLB players, and other major leaguers were testing positive throughout their careers. The number of famous athletes who didn't pass drug tests due to drug abuse is jaw-dropping. Whether these individuals become addicted to drugs or alcohol due to dual diagnosis or the pressures of being in the major leagues got to them, many well-known athletes struggled with drug addiction throughout their career, unbeknownst to the popular eye.
If you or a loved one are struggling with addiction, call WhiteSands Alcohol and Drug Rehab today at 877.969.1993 to learn how we can help.
Some of the athletes who have struggled with drugs and alcohol include:
Brett Favre
The former American football quarterback played 20 seasons in the NFL. While he was infamous for his talent, he was a substance abuser, abusing Vicodin throughout his professional career. The sport of American football is demanding on the body, and to help cope with injury and pain, Favre turned to prescription drugs which led to opioid addiction.
Michael Phelps
A 23-time Olympic gold medalist, Michael Phelp, has become a household name. Known for his incredible competitive swimming style, the star holds the record for most Olympic gold medals, a true achievement that few experience. Unfortunately, Phelps had issues with alcohol and marijuana use throughout his career.
Darryl Strawberry
Former MLB right fielder Darryl Strawberry battled cocaine addiction, drug abuse, and alcohol addiction throughout much of his professional baseball career. Eleven years sober as of 2021, the famous base-baller helps others struggling with addiction and has opened up his own addiction treatment center.
Josh Hamilton
Former MLB outfielder, Josh Hamilton, played in the major leagues for some big teams such as the Cincinnati Reds and the Texas Rangers. Despite his fortune and fame, the professional baseball player struggled with alcohol abuse and crack cocaine abuse. After testing positive for substance abuse, he was banned from baseball in 2003, when he decided to research various treatment centers to help. Alcohol and cocaine addiction are too common in professional sports, and when these stars fail their regular drug tests, they suffer immense ramifications. Alcohol and drug rehab can help patients navigate their struggles so they can learn to lead a healthy and active lifestyle without the crutch of substances.
Theo Fleury
Infamous Canadian NHL star Theo Fleury won the Stanley Cup in 1989 and later became an Olympic gold medalist in 2002. Despite his success as a professional sports star, Fleury struggled with cocaine addiction and marijuana addiction. After 21 years of active addiction, he sought drug addiction treatment. As of 2018, the star celebrates sobriety and takes it day by day.
Diego Maradona
Argentinian Footballer Diego Armando is arguably one of the best professional football players. He was known for his ability to have uncanny control of the ball, which ultimately won him the 1986 World Cup. Unfortunately, the star struggled with drug and alcohol addiction and eventually died of heart failure due to cocaine addiction and abuse. Drug abuse finally took a toll on the star, as it does on many famous athletes. He struggled with drug addiction, and while the opportunity to get clean was there, he never went for it. The dependence was too strong, and it ultimately cost him his life.
CC Sabathia
Professional baseball pitcher Carsten Charles Sabathia Jr. played in the MLB with the New York Yankees for most of his professional career. Despite his success and stardom, his playing career suffered from alcoholism. The star became sober seven years ago and has never felt better. By sticking to the treatment programs designed for him, he could pull out of the world of addiction and into a sober one.
Find out about famous musicians who were lost to addiction here:
https://whitesandstreatment.com/infographics/the-ultimate-list-of-musicians-lost-to-drugs/
Alcohol and Drug Rehab at WhiteSands
WhiteSands Alcohol and Drug Rehab offers addiction treatment services to those struggling with alcohol and drug abuse. Like many athletes who have struggled with alcohol and drug abuse and are currently recovering addicts, many individuals across the nation struggle with alcohol abuse, meth addiction, opioid addiction, marijuana addiction, heroin addiction, cocaine addiction, and other illicit/prescription drug addictions.
Alcohol and drug addiction treatment at WhiteSands Alcohol and Drug Rehab can help patients learn to uncover the driving force behind their addiction so they can learn to live with and manage their disease. Through our treatment programs in Florida such as dual diagnosis for co-occurring disorders and behavioral therapy, patients can learn to manage triggers, temptations, and urges while feeling confident about entering day-to-day life without feeling controlled by their addiction or mental disorder.
If you or a loved one needs help with abuse and/or treatment, please call the WhiteSands Treatment at (877) 855-3470. Our addiction specialists can assess your recovery needs and help you get the addiction treatment that provides the best chance for your long-term recovery.