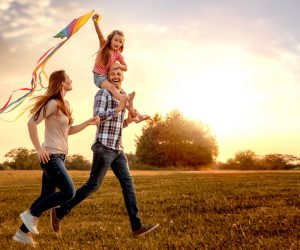 Every Day in Sobriety Is a Milestone to Be Recognized
After spending time at WhiteSands Alcohol and Drug Rehab Center in Fort Myers as a patient, Brad leads a fulfilled life after learning how to cope with and manage his disease of addiction. Brad spent just over one month in the facilities' inpatient residential rehab program, where he met with board-certified therapists, clinicians, and counselors as he worked toward lasting sobriety. 
"Spent 36 days there and I have been clean since 90 days ago", he says. 
Each patient who enters WhiteSands Alcohol and Drug Rehab Center in Fort Myers will receive individualized care. Any underlying mental illness will be uncovered during the initial patient assessment so patients can receive dual diagnosis treatment if need be. The root cause and driving force behind the addiction must be brought to the forefront so that a successful foundation for recovery can be made.
If you or a loved one are struggling with addiction, call WhiteSands Alcohol and Drug Rehab today at (877) 640-7820 to learn how we can help.
Inpatient and Outpatient Addiction Treatment 
The facility offers all levels of care, from medically assisted detox to outpatients, aftercare, and beyond. Depending on the severity of the addiction, a 28 or 60-day treatment program will be recommended. Since the facility has a full-time roster of treatment specialists, patients will have a designated therapist throughout their entire treatment. 
"The staff, from therapist to techs and nursing, is absolutely top-notch," says Brad.
Some of the treatment programs offered during inpatient treatment include:
One-on-one therapy sessions

Therapy with a board-certified therapist 

Group counseling 

Support from others who are going through similar things

Cognitive behavioral therapy (CBT) allows patients to recognize unhealthy patterns in their behavior and identity triggers.

Develop coping skills

Contingency management is a treatment rooted in positive reinforcement and teaches patients relapse-prevention techniques.

12-step programs

AA (alcoholics anonymous) and NA (narcotics anonymous) are highly recommended for recently discharged patients.

Support groups allow patients to share their struggles while learning how others cope with similar things. 

Medication-assisted treatment (MAT) is for those struggling with addiction and mental illness. These medications can help curb cravings and manage withdrawal symptoms.
Learn about the meth recovery rate in our blog below:

Get Help for Addiction Today
If you or someone close to you is struggling with a drug or alcohol addiction, get in touch with WhiteSands Alcohol and Drug Rehab today. There is no need to fight the battle of addiction alone; help is available to you now. Offering the most comprehensive addiction and mental health treatment means that patients will be in the best hands possible throughout their time in recovery. 
"Amazing place to find yourself after being lost," Brad says. 
WhiteSands Alcohol and Drug Rehab Center in Fort Myers provides aftercare programs, including relapse prevention and coping skills that help support patients once they have re-entered their day-to-day civilian life. The intake and admissions staff are available on a 24/7 basis, so you can get access to help as soon as you need to. The clinicians support patients on this continued journey of success in sobriety by providing a detailed aftercare and outpatient program plan.
The facility has a proven track record of success in patient sobriety, and they want to help you get better now. WhiteSands Alcohol and Drug Rehab is an industry leader in addiction treatment and mental health and can help you get into remission from addiction. The time to get help is now; get in touch with the intake staff today.
If you or a loved one needs help with abuse and/or treatment, please call the WhiteSands Treatment at (877) 855-3470. Our addiction specialists can assess your recovery needs and help you get the addiction treatment that provides the best chance for your long-term recovery.