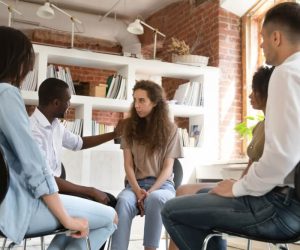 What Is Alcohol Detox in Orlando Like?
Dealing with alcohol withdrawal symptoms is one of the first hurdles in recovery. Unlike other substances such as meth, cocaine, or heroin, alcohol withdrawal symptoms can be dangerous when attempting to stop alone. A medical detox program, however, allows you to get the help you need to overcome alcohol addiction. An alcohol detox center Orlando residents have access to can provide them with the right way to start their recovery in both safety and relative comfort.
A medical detox program for alcohol is the best way to overcome withdrawal symptoms safely. Repeated binge and heavy drinking cause the body to have to adapt to the constant presence of alcohol, eventually creating a new balance that requires alcohol to maintain. When the use of alcohol ceases, then the imbalanced state that your body is in causes withdrawal symptoms that can range from mild to severe. The most severe form of alcohol withdrawal can be fatal if no medical support is available, known as delirium tremens.
Our medical detox program for alcohol addiction at WhiteSands gives you the ideal safe, supported environment to overcome your withdrawal symptoms. In our inpatient alcohol detox, Orlando residents can use our medical support and medications to manage their withdrawal symptoms. We can also provide you with additional support such as supplements and minerals to help your healing process and a diet plan to improve your recovery.
If you or a loved one are struggling with addiction, call WhiteSands Alcohol and Drug Rehab today at (877) 640-7820 to learn how we can help.
 Alcohol Detox Center in Orlando: 5 Benefits to Expect
An Alcohol Detox Center Orlando residents can use through WhiteSands gives you all of the medical support you need to manage the withdrawal symptoms common during alcohol detox. Some of the most notable benefits of medical detox for alcohol include the following:
Comfort: While the withdrawal symptoms you'll experience during your detox program may still be intense at times, your overall comfort will be greatly improved compared to dealing with your symptoms alone unaided. Our medical professionals are there to support you through the entire detox process.
Safety: A person who has been drinking heavily for a long time has a real risk of developing delirium tremens – the most severe form of alcohol withdrawal. Without medical support, there is a risk of life-threatening outcomes. The medications together with round-the-clock monitoring help to ensure a safe recovery with any medical complications dealt with immediately.
Improved treatment success rates: A medical detox is the first step in the recovery process and when a person finishes their detox program successfully, they are more likely to further their recovery through personalized treatment plans that aim to treat the root causes of addiction. A compressive treatment program for alcohol addiction that includes a medical detox, behavioral therapy, holistic treatment, and aftercare services significantly improves long-term recovery outcomes.
Reduced relapse risk: Since a person attending an inpatient medical detox will stay at a rehab center for Orlando residents, they will be in a controlled alcohol-free environment. The medications that are given to manage withdrawal symptoms also help to control cravings further reducing relapse risk.
Support: Alcohol withdrawal can be particularly dangerous without medical support. It is difficult to predict whether or not delirium tremens symptoms will set in and if they do, medical support will be needed immediately. At WhiteSands Alcohol and Drug Rehab, you will have round-the-clock medical support to ensure that any complications are immediately dealt with. The support also extends to the emotional support needed to overcome the dependence that has been formed on alcohol.
To find Al-Anon meetings in Orlando, check out our blog below:
Common Withdrawal Symptoms After Quitting Drinking With an Addiction
The physical reliance that your body forms due to heavy and binge drinking will lead to a variety of serious and uncomfortable withdrawal symptoms when you quit drinking. These symptoms essentially occur because of the imbalance in your GABA and glutamate system and until balance can be restored, which takes roughly 5 to 10 days, you will experience a myriad of symptoms. Not everyone experiences all of the common withdrawal symptoms but you will likely experience several of the symptoms listed below.
While your withdrawal symptoms will be largely comfortably managed, the common withdrawal symptoms that occur when someone quits drinking with addiction include the following:
Nightmares
Insomnia
Shakiness
Anxiety
Fatigue
Depression
Mood swings
Irritability
Headaches
Loss of appetite
Sweating
Vomiting and nausea
Tremors
Rapid heart rate
The most severe form of alcohol withdrawal is known as delirium tremens (DT). While DTs are rarer, they are difficult to predict and it is therefore always advised that you seek medical help before quitting alcohol cold turkey if you think you are addicted. DTs include symptoms such as the following:
Fever
Seizures
Agitation
Hallucinations
Severe confusion
Why Is an Alcohol Detox Center in Orlando Important for Recovery?
Alcohol addiction or alcohol use disorder has several aspects that must be properly addressed before long-term recovery can be achieved. Among the first are withdrawal symptoms because they can be dangerous and make quitting very difficult if you don't get help. The cravings and intense withdrawal symptoms can drive a person to relapse if they attempt to go it alone but when taking advantage of a medical detox program through a reputable rehab such as WhiteSands, symptoms, and cravings can be managed so that breaking the physical reliance becomes possible.
Not only is alcohol detox something that should always be done with professional help, but it also sets the stage for further treatment which is essential for achieving sustainable recovery. An alcohol rehab program in Florida only helps you with your physical reliance, but the underlying causes of addiction must be explored and treated.
Furthering your recovery through a comprehensive treatment plan that includes behavioral therapy such as cognitive-behavioral therapy and various holistic or whole-patient treatment programs is of vital importance. At WhiteSands, you can further your recovery after detox in either an inpatient or outpatient alcohol rehab Tampa program – or a combination of both.
Behavioral therapy will help you to heal from the causes of your addiction while holistic treatments help to improve your overall recovery by helping you with other important areas in a whole-patient approach since addiction is a complex mental health disorder that is often intertwined with multiple aspects and areas of a person's life. Long-term recovery is possible through this comprehensive addiction treatment plan that extends to aftercare services.
Find the Top Alcohol Detox Center for Orlando Residents at WhiteSands Alcohol and Drug Rehab
WhiteSands Alcohol and Drug Rehab is proud to be ranked the among the best addiction treatment centers in Florida, voted for by Newsweek for three consecutive years. Our accredited alcohol addiction treatment centers are the ideal place to find help for alcohol use disorder and alcohol detox for Orlando residents. We offer flexible luxury treatment plans for alcohol use disorder and our medical detox program will ensure that you start your recovery safely and comfortably.
With our truly individualized treatment plans, luxury amenities, flexible lengths of stay, and levels of care that can support a person in any situation, you can overcome your withdrawal symptoms and alcohol addiction through compassionate support and evidence-based treatments. Please contact our alcohol detox center today to discover more about our Alcohol Detox Center Orlando residents have access to or to start your recovery journey today.
If you or a loved one needs help with abuse and/or treatment, please call the WhiteSands Treatment at (877) 855-3470. Our addiction specialists can assess your recovery needs and help you get the addiction treatment that provides the best chance for your long-term recovery.