Sober Living Provides the Care and Support Patients Need While Re-Entering Society After Addiction Treatment 
"Our sober living house is awesome!", says Victoria, a current resident at the WhiteSands Treatment Orlando. "We have outings, like a comedy show, and pool time, we recently went to the movies to celebrate one of our housemates' birthday!" WhiteSands focuses on steps that will help integrate individuals back into society. The non-institutionalized approach to treatment means that patients can successfully re-enter every life with ease and assurance.
Sober Housing at WhiteSands Treatment: A Safe Haven for Transitioning to Everyday Life
At WhiteSands Treatment, individuals who are transitioning from inpatient treatment to everyday life can find solace and support in their sober housing program. This program offers a structured and nurturing environment that serves as a vital bridge during the transition process.
Safe and Supportive Environment:

WhiteSands Treatment provides a safe and substance-free living space where individuals can continue their recovery journey with the support of staff and peers.

Transitional Support:

Sober housing at WhiteSands Treatment offers a seamless transition from inpatient treatment to independent living, allowing individuals to reintegrate into society while receiving ongoing support and guidance gradually.

Accountability and Structure

: Residents of the sober housing program adhere to house rules, curfews, and drug testing, promoting accountability, discipline, and a focused commitment to sobriety.
WhiteSands Treatment's sober housing program is designed to help individuals build confidence, practice newfound skills, and establish a stable foundation for long-term recovery. By providing a safe and supportive environment, along with accountability and structure, WhiteSands Treatment assists individuals in successfully transitioning from inpatient treatment to everyday life, empowering them to lead fulfilling and substance-free lives.
Comprehensive Levels of Care at WhiteSands Treatment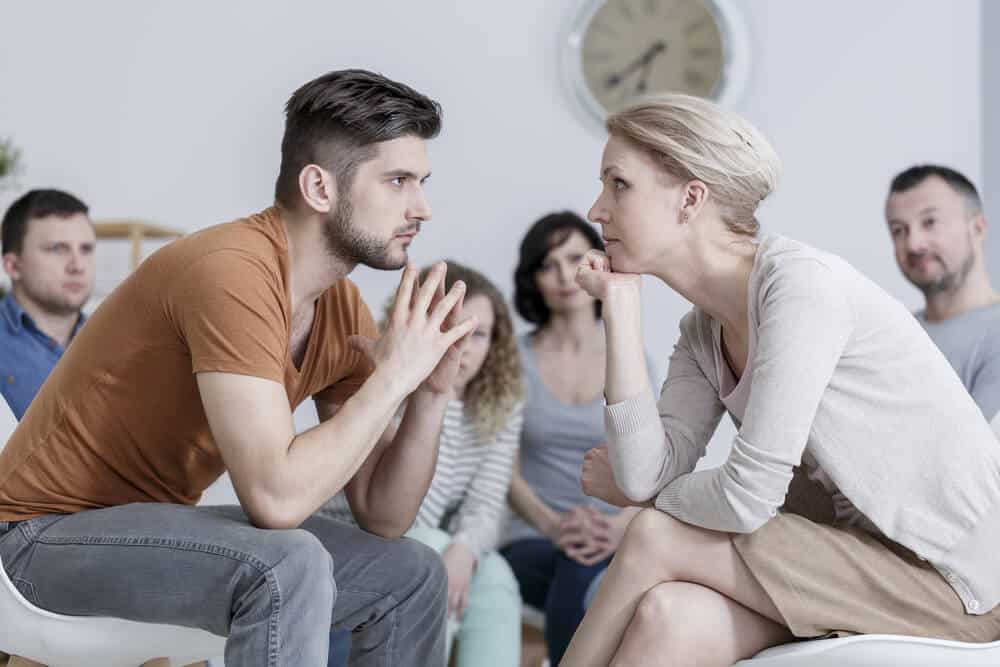 WhiteSands offers comprehensive levels of care to meet the diverse needs of individuals seeking addiction treatment. Their services include medically assisted detox, inpatient treatment, outpatient treatment, sober living/transitional care, and aftercare. Medical detox provides a safe environment for withdrawal management, while inpatient treatment offers round-the-clock care and evidence-based therapies. Outpatient treatment offers flexibility for recovery while living at home, and aftercare services provide ongoing support post-treatment. With this whole continuum of care, WhiteSands Treatment ensures that individuals receive tailored and comprehensive support at every stage of their recovery journey.
The facility offers individualized care and does not believe in a one-size-fits-all, standardized approach to addiction recovery. Instead, patients will go through an in-depth patient analysis to determine the best course of treatment based on their unique struggles.
Getting Into Treatment, Today
If you or a loved one is struggling with addiction, don't wait any longer to seek help. Contact the compassionate intake team at WhiteSands Treatment today. While there may not be a cure for addiction, it can be properly managed with the right support and resources. WhiteSands Treatment offers comprehensive programs that equip individuals with coping mechanisms and trigger management skills essential for long-term recovery. Take the first step towards a healthier and fulfilling life by reaching out to the intake team at WhiteSands Treatment. Your journey to lasting sobriety starts now.
If you or a loved one needs help with abuse and/or treatment, please call the WhiteSands Treatment at (877) 855-3470. Our addiction specialists can assess your recovery needs and help you get the addiction treatment that provides the best chance for your long-term recovery.