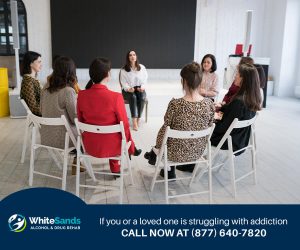 Gainesville, Florida—A graduate of outpatient rehab at WhiteSands Alcohol & Drug Rehab is praising the program in a 5-star review of its facility near Gainesville, Florida.
"I was hesitant to come to rehab, but going to detox in Plant City was the best choice I could have made for my life and my recovery," wrote Alicia, the successful graduate. "After completing my program, I was set up with amazing aftercare and went to their outpatient (near) Gainesville. I absolutely love the staff and my therapist is fantastic. I would recommend this facility to anyone I knew that was struggling with addiction."
Alicia isn't the only one to highly recommend WhiteSands, which has received hundreds of verified reviews testifying to receiving effective care from staff who are both expert and compassionate. With 50 residential and outpatient facilities throughout Florida, WhiteSands delivers treatment at the entire continuum of care, from admission to detox, rehab, and aftercare, which provides a consistent experience that enhances the chance of success. 
The facility Alicia attended near Gainesville is one of WhiteSands' 17 outpatient locations, which gives a wide choice to patients who may not need the close supervision of inpatient treatment or cannot leave family or work obligations for an extended stay in residential care. But for most patients, the recovery journey begins with detox, the cleansing phase that prepares the body for treatment.
WhiteSands' medically assisted alcohol and drug detox program ensures patients' comfort and safety as their bodies and minds adjust to withdrawal from drugs and alcohol. WhiteSands never allows patients to "go cold turkey," knowing how dangerous – even fatal – withdrawal can be. Instead, patients are administered measured amounts of drugs to safely wean them off their addictive substance and monitored around the clock for their entire stay, typically five to 10 days. In Gainesville/Plant City, this is followed by outpatient treatment.
All outpatient centers are staffed by licensed medical staff and counselors who work one-on-one with patients, assisting and directing them in the work of achieving long-term sobriety. Therapy is customized for the patient's needs, but the overarching goal is to give each individual the tools and resources needed to sustain them beyond treatment.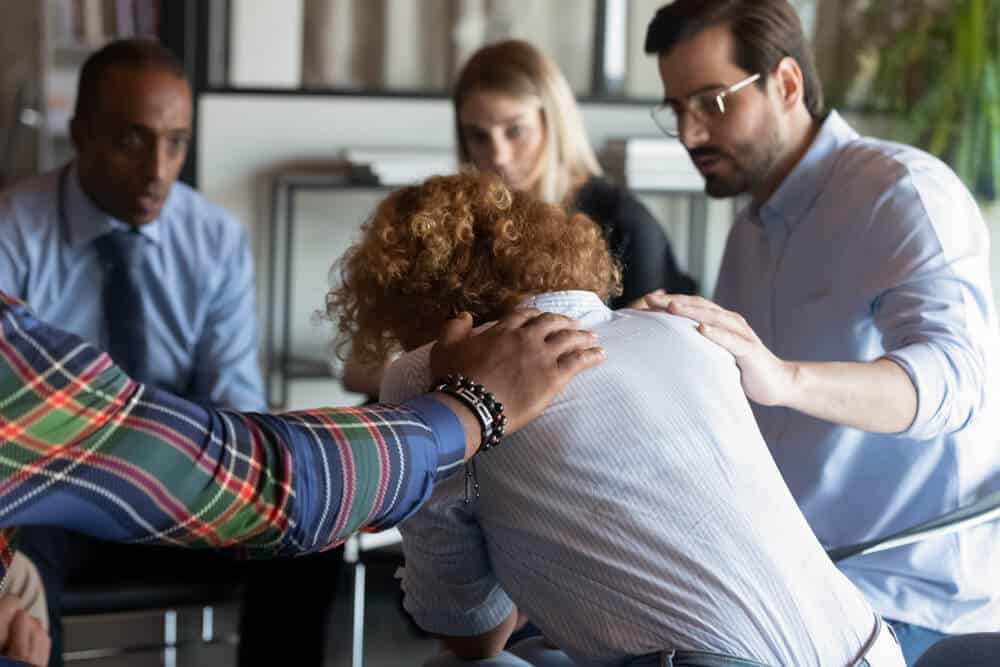 Ongoing aftercare is provided to support patients and prevent relapse for as long as they need it. Just as detox should not be a "cold turkey" strategy, WhiteSands doesn't let patients resume their lives after treatment without help. Continuing support is critical to long-lasting recovery, so Whitesands provides a robust aftercare program. The patient is assigned a therapist and sponsor to support them in aftercare. 
While other programs offer only a few kinds of therapy, WhiteSands' treatment program includes a wide array of groups that focus on specific therapeutic needs, such as family therapy or dual-diagnosis care – treating addiction while examining the behavioral or psychological conditions feeding the addiction. One of its most forward-thinking therapies is SMART Recovery (Self-Management and Recovery Training), an evidence-based alternative to 12 Step programs that reject the traditional notion of powerlessness over addiction. 
Group therapy is an essential part of the recovery process, but at WhiteSands, it is offered alongside individual care. WhiteSands maintains a low patient-to-therapist ratio, which provides an unmatched quality of personalized care and support. This also enables patients to build a trusting relationship with their therapist which will further aid recovery. A team of thoroughly accredited and certified clinicians is on staff to help guide patients throughout each phase of treatment, from intake to discharge and beyond.
Anyone seeking comprehensive treatment for a substance use disorder can visit WhiteSands Alcohol & Drug Rehab or call 877-855-3470.
If you or a loved one needs help with abuse and/or treatment, please call the WhiteSands Treatment at (877) 855-3470. Our addiction specialists can assess your recovery needs and help you get the addiction treatment that provides the best chance for your long-term recovery.