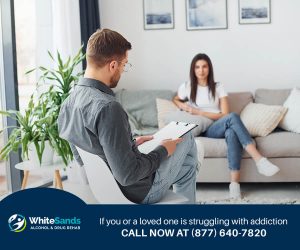 Understanding the Drug & Alcohol Rehab Process in Orlando
Before being admitted to drug rehab, the patient goes through an extensive entry assessment. It helps the rehab facility to know the whole history of the drug and alcohol abuse that happened to that patient. After completing the assessment, the patient will have to go through medical detox done in a controlled environment, which would take place at the drug rehab Orlando. Detoxing from alcohol or drugs takes a bit to fully exit your body and increases withdrawal symptoms due to craving the substance that is no longer in your body. After the detoxing takes place and withdrawal symptoms are managed, the patient needs to decide whether they are going to do inpatient or intensive outpatient treatment. After choosing the appropriate treatment setting, patients can choose from different treatment options, whether more medical or holistic based.
Emotional Preparation for Drug Rehab in Orlando
It can be an emotional rollercoaster for patients about to go to rehab. The preparation makes it seem scarier than it is because of the anticipation of starting treatment. It's a natural feeling to internally feel anxious or fearful of what's to come. When you're in the process of preparing for rehab, it's important to not think of all of what could go wrong and more of how you're putting your right foot forward, closer to sobriety. It's also important to have a strong support system when preparing for rehab that you know you can rely on through rough times. If you don't have someone to give you support, don't worry. People at rehab will be with you the whole time going through treatment. WhiteSands Treatment, Orlando luxury rehab,  provides group therapy as part of the treatment options during rehab, which has other people going through similar issues and feelings as you in rehab. 
Physical Preparations: What to Pack for Drug Rehab
When packing for drug rehab in an inpatient facility, it's important to first find out the specific facility you are staying at and what you're allowed and not allowed to bring. Some of the things you should bring to rehab in general are: 
Current prescription medication in the original pharmacy bottle with the info label. You should also bring a list of all the medications and dosages you take. 

A small amount of cash for store runs and vending machines

Credit card or debit card to pay for treatment medications

Insurance cards and ID or passport

Pictures of loved ones

Comfortable shoes for activities and flip-flops for the shower
Seeking Support Before Rehab
It can be a tough decision figuring out you need rehab treatment for addiction and even harder to admit it to loved ones who support you. With their unwavering support, loved ones can make the transition to rehab much easier than doing it alone. Also, you're allowed to have visitors during visiting hours at WhiteSands Treatment, an opioid treatment center in Orlando. Your loved ones can see you throughout your addiction treatment to provide support and love. A support system can either help encourage the person addicted to seek professional help at rehab or it can make it less likely to happen if there's a lack of love and support for the person attending rehab. There are many ways a loved one can support the journey to recovery for the person going to rehab, which is: 
Educate yourself: It's important for your loved ones to truly understand your addiction and research all the aspects of it. This is the best way to gain empathy and show them that you're here for them and understand why you need to get professional help. 

Reassure them that they aren't crazy for needing help: Since there's always been a stigma and judgment from outsiders about rehab, it's hard for people to go into treatment without feeling like they will be judged. The truth is they just want to get better and feel accepted, so it's important to remind them that they're not weird for seeking help and that they're doing the right thing. 

Look into counseling for yourself: As a loved one of someone about to start drug rehab, it can also take an emotional toll on yourself. It's important to talk it out with a therapist to fully process all the emotions you're feeling. This will also make it an easier transition for when your loved one goes off to receive addiction treatment. 

Always be compassionate: This is a very hard decision for your loved one, which is why it's important to practice being compassionate with how they are feeling about starting rehab. 
Choosing the Right Rehab: Drug Treatment Options in Orlando
Besides finally deciding you need professional help for addiction and need to enroll in drug rehab, it's also when you have to decide where you think would be best to receive treatment. WhiteSands Treatment, an Orlando recovery center, offers different treatment plans for drug rehab. While they provide medical treatments, they also have a ton of holistic treatments that can help with overcoming drug addiction. Some treatment options WhiteSands Treatment offers are medical detox, medically assisted treatment programs, art therapy, biofeedback, and exercise therapy. Medically assisted treatment programs combine medication and counseling to help the person overcome addiction. Once the evaluation done by the therapist is over, the specialist will prescribe the medication best suited to the patient to help with detox and withdrawal symptoms. These medications can be Buprenorphine, Vivitrol, or Naltrexone. Art therapy is how some patients find they can express their emotions and feelings during rehab. Some patients are better at showing how they feel rather than talking about how they feel. Biofeedback is the process of using biological information and measuring it from the body of the patient and then presenting it back to them in a more controlling way. This is a very common treatment for people who were once in pain and treated it with painkillers that they got addicted to in the end. Some forms of biofeedback that WhiteSands Treatment offers are: 
EMG (electromyograph): Electrodes detect muscle movement

Feedback thermometer: It detects skin temperature

Respiratory: It measures breathing patterns

GSR (galvanic skin response): This monitors tension-related changes in your skin pores

Heart Rate Variability: It measures the changes in heartbeats

Peak Performance Training: It helps recover and optimize function and behavioral performance. 

Neurofeedback: It uses an EEG display to show brain activity and teaches the patient how to self regulate
Preparing with WhiteSands: Personalized Approach to Drug Rehab
WhiteSands Treatment approaches addiction treatment tailored to each person going through rehab. The facility understands that every person is different, not just physically, but mentally. Part of tailoring an addiction treatment program to you, WhiteSands provides a safe and comfortable alcohol or drug detox from your body, an increase in motivation, behavioral and cognitive skills learned, and community support. WhiteSands Treatment in Orlando has a top-notch team that works with patients compassionately and supports them during their journey to recovery. There's also a strong emphasis on family involvement during rehab treatment. WhiteSands Treatment provides professional help to the family of someone in rehab to help cope with the damage and addiction causes. Contact WhiteSands Treatment at 877-640-7820. 
Frequently Asked Questions about Drug Rehab in Orlando
What should I pack when preparing for drug rehab in Orlando?
It depends on what rehab you go to and the different things prohibited in the facility. Most facilities will tell you to bring a printout of all the medications you use, your ID, appropriate clothing, and any pictures of loved ones. It's important to call ahead about what you're allowed to bring and not allowed to bring. 
How should I emotionally prepare for drug rehab?
A good way to fully emotionally prepare for drug rehab is to do research and know everything that happens during treatment. This will give you fewer chances of being surprised or have a better understanding of what will happen daily and know how to ask questions if you're confused along the way. 
What kind of support system should I seek before entering rehab in Orlando?
You need to find a support system that encourages you to get the help you need. Your support system should stand by you as you receive treatment and possibly visit you if you go into a residential facility. 
How can I choose the right drug treatment option in Orlando?
Before deciding on a drug treatment option, it's important to find the best rehab for your needs in Orlando. WhiteSands Treatment offers a variety of drug treatments and has a location in Orlando. Someone from WhiteSands will do an intake assessment and help you figure out the best treatment options for you. 
What makes White Sands Treatment Center different from other rehabs in Orlando?
WhiteSands Treatment in Orlando focuses on each person going through rehab and not putting them in boxes with other patients. WhiteSands believes each person deserves the option of what type of treatment works best for them, which is why they offer medical and holistic treatments. 
What can I expect during the first week of drug rehab?
The first week of drug rehab is focused on detoxing from the drug, so the transition to sobriety can happen. This is the first step in recovery. 
How can I cope with withdrawal symptoms during rehab?
When enrolled in treatment at drug rehab, medical professionals keep an eye on you and manage withdrawal symptoms. They can prescribe you medication to help with any pain that comes with withdrawal symptoms. 
How does WhiteSands Treatment Center assist with the preparation for drug rehab?
WhiteSands Treatment answers any questions patients coming into rehab might have. They are just a call away and can give you more information regarding your treatment options and what to expect in rehab. 
If you or a loved one needs help with abuse and/or treatment, please call the WhiteSands Treatment at (877) 855-3470. Our addiction specialists can assess your recovery needs and help you get the addiction treatment that provides the best chance for your long-term recovery.