Woman is Grateful for WhiteSands Treatment Orlando for Providing "Upscale Sober Living Homes and Amenities"
addiction and recoveryWoman is Grateful for WhiteSands Treatment Orlando for Providing "Upscale Sober Living Homes and Amenities"
Orlando, Florida—After finding success in recovery that had eluded her at other substance abuse treatment programs, a woman posted a 5-star review praising WhiteSands Alcohol & Drug Rehab in Orlando, Florida.
"WhiteSands Treatment Center is the most comprehensive substance abuse and mental health treatment you can receive, hands down," wrote Stephenie, the patient. "I am a chronic relapser and have been to multiple residential treatment programs, and the level of care you receive at WhiteSands facilities is, by far, the most in-depth treatment available anywhere. From the moment you arrive, you feel warm, welcomed and safe to start your new journey in recovery."
At the time she wrote the review, Stephenie was living in WhiteSands' sober living home and attending intensive outpatient treatment in downtown Orlando three days a week. 
The WhiteSands center in Orlando is one of 14 outpatient locations operated by the Florida-based program, which also offers residential care in Hyde Park, Fort Myers and Tampa. At all locations, patients receive individualized treatment on the entire continuum of care, from medically assisted detox through aftercare and long-term follow-up. Outpatient participants receive the same high-quality, in-depth treatment as those in residential care; the only difference is that they do not live at the center during treatment. 
The sober living home where Stephenie was residing is part of WhiteSands' transitional program, providing an option where patients can move toward independence while still retaining guidance and support from the home's staff and their fellow residents. 
In her review, Stephenie praised WhiteSands as a haven for people struggling to recover from substance abuse and accompanying mental health disorders. 
"While there, you will receive the highest level of care available in resort-like accommodations," she wrote. "They provide all levels of care, including residential, partial hospitalization and outpatient care . . . They provide upscale sober living homes and amenities other sober living homes do not provide."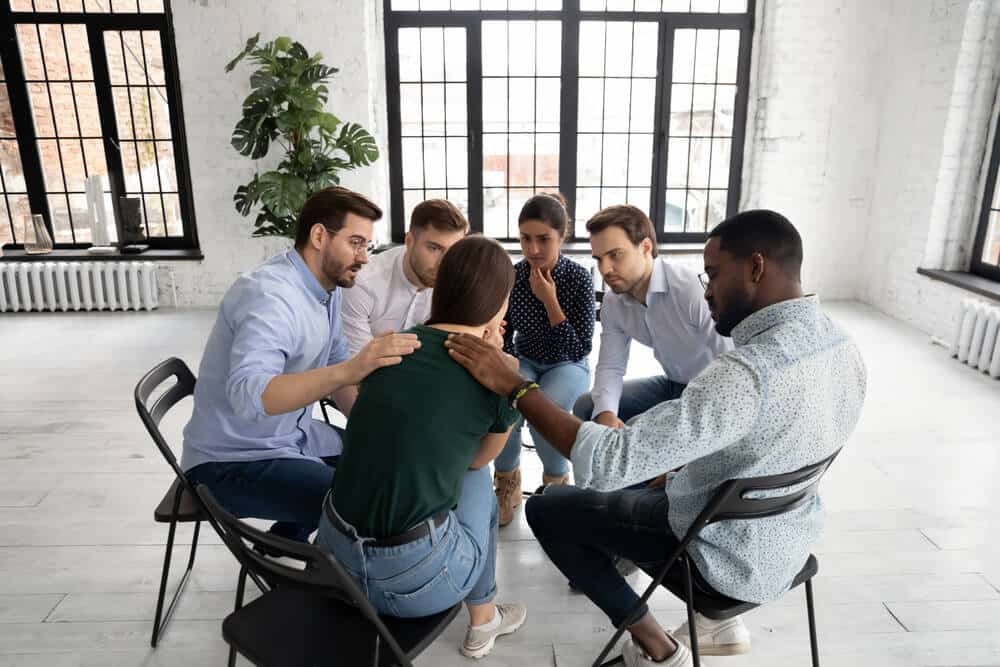 A measure of the program's success is that more of its patients achieve long-term sobriety than graduates of other rehabs do. This proud record is made possible by WhiteSands' exceeding industry standards in many ways, including more frequent individual or family therapy, lower staff-to-patient ratios, highly credentialed staff who are focused on positive patient outcomes and an innovative post-discharge Life Skills Program providing support on a daily basis. 
At WhiteSands, the journey to recovery includes relapse prevention techniques and outreach programs; family therapy; accelerated resolution therapy; sober living facilitation; mental health treatment; trauma therapy; and dual diagnosis treatment, which approaches addiction as a symptom of an underlying emotional or psychological condition rather than as a single disorder.
A foundational part of WhiteSands' program is therapy that seeks the root causes of each person's addiction, often revealed as mental health disorders. In the case of the two accompanying disorders, known as a dual diagnosis, the WhiteSands team applies its knowledge and experience to help the patient learn how to manage the mental illness before undertaking addiction treatment. 
Finally, WhiteSands creates a comfortable physical environment for patients, knowing the importance of making patients feel comfortable and respected. Well-appointed amenities, fun recreational and social activities and appetizing meals are all part of bringing the recovering addict back to a productive life without artificial stimulation.
WhiteSands even refers to its residents as "guests" rather than "patients" when not in treatment.
"If you are struggling with a substance and your life has become unmanageable, you will not receive better care to help you discover life in recovery than with WhiteSands," she wrote.
Anyone seeking the kind of help Stephenie received for themselves or a loved one can visit WhiteSands Alcohol & Drug Rehab or call 877-855-3470.
If you or a loved one needs help with abuse and/or treatment, please call the WhiteSands Treatment at (877) 855-3470. Our addiction specialists can assess your recovery needs and help you get the addiction treatment that provides the best chance for your long-term recovery.