Life-Changing Experience at WhiteSands: A Glimpse into Anthony's Journey to Recovery
addiction and recovery • Addiction TreatmentLife-Changing Experience at WhiteSands: A Glimpse into Anthony's Journey to Recovery
Through Care and Support, Plant City Patient was able to Transform His Life
"Every member of WhiteSands was excellent to me and others during my time here", says Anthony, a recent guest of the facility. "I was scared when I arrived, it was my first treatment center". His 5-star review of WhiteSands Treatment Center in Plant City, Florida, speaks to the quality of care and amenities offered at the facility. From the moment he walked through our doors, he was greeted by a team that left an impactful mark on his recovery process. 
His testimonial showcases the genuine care, dedicated support, and overall positive experience at WhiteSands Treatment Center. The facility is unlike competitors in that it offers individualized addiction treatment based on an in-depth patient analysis. While other facilities may not consider the underlying driving forces of addiction, WhiteSands takes into account any undiagnosed mental health conditions in their overall patient assessments. 
Why Seeking Help is Crucial for Overcoming Addiction
Contrary to what many believe, seeking help for addiction treatment is not a sign of weakness but a courageous step towards growth and healing. Dealing with the emotions that addiction and mental health can bring on is difficult to manage and process. WhiteSands is here to help patients through each and every step of the recovery process, guiding and supporting them in each level of care.
Here's why seeking help for addiction is crucial:
Professional Guidance:

Trained experts provide insights and strategies tailored to patients' unique situations.

Validation and Understanding:

Sharing struggles with others who empathize can provide validation and help patients feel less isolated.

New Perspectives:

Professionals offer fresh perspectives that can shed light on solutions that might not have been considered.

Skill Development:

Therapy equips patients with coping skills to navigate challenges effectively.

Breaking Stigma:

Seeking help breaks down societal stigmas, encouraging open conversations around mental health.
No matter the nature of the struggles an individual is dealing with, remember that asking for help is a brave and essential step towards regaining control of your life. It's a recognition of your inner strength and a commitment to your well-being. You're not alone on this journey to recovery; there are compassionate professionals and supportive communities ready to guide and stand by you. Every day is an opportunity for positive change, and with the right resources and mindset, you can overcome any challenge that comes your way. Don't hesitate to take that first step towards a healthier and happier future.
Get in touch with WhiteSands, Today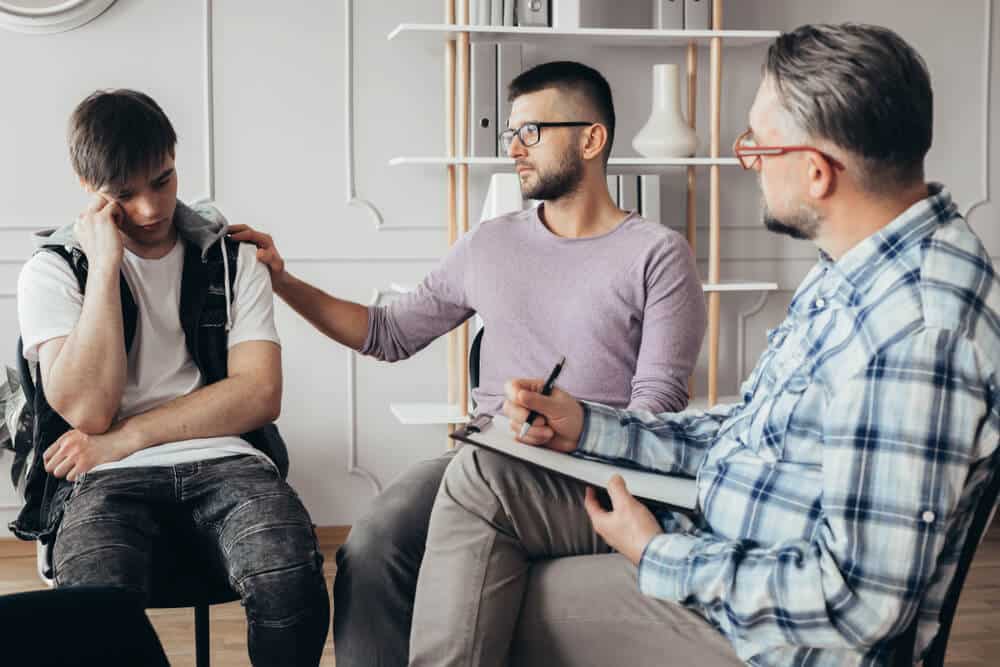 Challenges are inevitable, but the power to overcome them lies within your reach. Embracing help is not a sign of weakness but a testament to your strength and determination. By taking the first step toward recovery, you open the door to transformation, growth, and hope. Remember, you're not alone in this journey. Reach out, connect with professionals at WhiteSands, and experience the remarkable change that comes from seeking support. Your path to healing begins with that first brave step. Don't wait any longer, call the intake team at WhiteSands today and learn how their unique approach to addiction can help you create that life you've always wanted.
If you or a loved one needs help with abuse and/or treatment, please call the WhiteSands Treatment at (877) 855-3470. Our addiction specialists can assess your recovery needs and help you get the addiction treatment that provides the best chance for your long-term recovery.