WhiteSands Treatment in Tampa Patient says, "There are not Enough Nice Things to say About it"
Embarking on the path to recovery is a transformative journey, and for Taylor, the completion of inpatient treatment at WhiteSands Treatment in Tampa marks the beginning of an exciting new chapter. Taylor's experience and enthusiasm for his journey toward a sober life serve as a testament to the exceptional care and support he received throughout his stay. His 5-star review highlights the dedication and commitment of the WhiteSands team in helping individuals like Taylor overcome addiction and embrace a brighter, healthier future. 
A Compassionate and Supportive Environment
At WhiteSands Treatment in Tampa, creating a compassionate and supportive environment is at the heart of our mission. Taylor's 5-star review underscores the dedication of our staff in fostering an atmosphere where individuals can embark on their journey to sobriety with confidence and hope. Here's how we achieve this:
24/7 Support:

The team is available around the clock to provide guidance and assistance whenever it's needed, ensuring a safe and welcoming space for recovery.

Individualized Care:

The staff understands that each person's journey is unique, so they tailor programs to meet individual needs, providing personalized treatment plans.

Holistic Approach:

WhiteSands takes a holistic approach to healing, addressing not only addiction but also mental, emotional, and physical well-being.

Community Support:

WhiteSands is a community where individuals come together to support one another, fostering a sense of belonging and connection.

Professional Expertise:

The staff includes experienced doctors, therapists, and support teams who are dedicated to helping individuals achieve lasting sobriety.
With a foundation built on compassion, expertise, and unwavering support, WhiteSands Treatment empowers individuals like Taylor to embrace their sobriety journey with confidence and optimism. The comprehensive programs address addiction at its root and provide the tools and skills needed for a successful recovery. Whether you're seeking medical detox, inpatient treatment, outpatient services, or aftercare support, WhiteSands' dedicated team is here for you every step of the way.
At WhiteSands, the staff understand that recovery is not just about overcoming addiction; it's about rediscovering joy, purpose, and a renewed sense of well-being.
Begin Your Journey to Lasting Sobriety with WhiteSands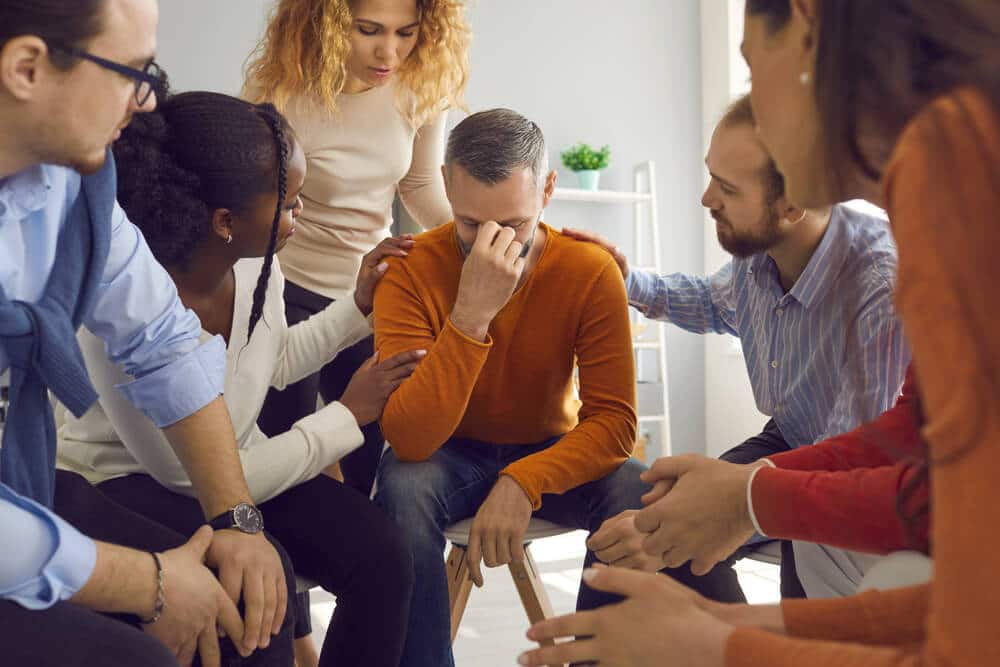 If you or a loved one is ready to take the first step towards a life of sobriety, WhiteSands invites you to start your journey with them. The compassionate and experienced team is dedicated to guiding you through the recovery process, providing the support and resources you need to achieve lasting wellness. Taylor's 5-star review is a testament to the transformative power of the programs at WhiteSands, and the facility is committed to helping more individuals like Taylor find hope, healing, and happiness in recovery.
Choosing to seek help for addiction is a courageous decision, and WhiteSands Treatment is ready to stand by you every step of the way. You don't have to face the challenges of addiction alone. With WhiteSands, you'll find a community that understands your journey and is committed to your success.
Don't wait to start your journey. Contact the intake team today and discover the path to a brighter, healthier future. Together, individuals can overcome addiction and build a life filled with purpose and joy.

If you or a loved one needs help with abuse and/or treatment, please call the WhiteSands Treatment at (877) 855-3470. Our addiction specialists can assess your recovery needs and help you get the addiction treatment that provides the best chance for your long-term recovery.