Drug rehab programs with yoga classes attract people who are looking for comprehensive addiction treatment plans that include both conventional and holistic treatment options. In Florida, WhiteSands is a leading rehab center that boasts a robust holistic menu of options, including yoga. Yoga is a restorative holistic therapy that targets mind, body, and spiritual well-being. Although yoga isn't meant to replace traditional, evidence-based treatments like cognitive behavioral therapy, it can complement conventional addiction treatments. 
WhiteSands features a full spectrum of addiction treatment approaches. We combine conventional and holistic treatments to target each aspect of a person's addiction. Substance use disorders can take a serious toll on a person's life–their relationships and family, job, and health. By addressing each aspect of their addiction, we're able to help them manage their addiction effectively for the long term. 
WhiteSands is known for our commitment to individualized treatment. Our clinicians are experienced and caring. As an accredited treatment center, we rely on best practices to serve our clients. Our treatment facility features a luxury atmosphere that's conducive to the healing process. In addition to providing inpatient and outpatient treatment programs, we also offer medical detox, dual diagnosis treatment, and medication-assisted treatment. With our support, you can put your addiction behind you and get the help you need to transform your life and health for the better. 
Integrating Yoga Into Traditional Treatment
Yoga is an ancient practice that translates well into the modern world. Many people find yoga to be an ideal practice for decreasing stress and promoting physical fitness. At WhiteSands, we offer yoga to both inpatient and outpatient clients. While the core of our treatment programs is evidence-based therapy, we strive to complement these treatments with holistic and alternative treatment options that are known to enhance recovery and overall well-being in some way. Yoga offers numerous benefits for our clients. Integrating yoga into traditional treatment is a strategy we encourage our clients to embrace. 
Generally, we integrate holistic treatments into a client's treatment plan right from the start. First, we provide clients with a complete evaluation of their condition. This allows clinicians to recommend the ideal treatments to each client. Even during medical detox, holistic therapies such as yoga may support the recovery process. After detox is complete, inpatient or outpatient therapy helps clients develop strategies for managing their addiction successfully, and holistic treatments typically make up some of their treatment plans in addition to traditional therapies. 
Yoga works well as a therapeutic option at all stages of the recovery process, including the post-rehab phase. Having practiced yoga during their treatment plan, many clients choose to continue with yoga as a long-term recovery maintenance solution. Yoga is ideal for helping to manage stress and practice mindfulness, which can help reduce the risk of relapse. 
How Yoga Complements Drug Rehab Programs
Yoga complements the addiction recovery process in various ways. First, yoga helps reduce stress with breathing techniques and mindfulness exercises. Stress is a major trigger of relapse, so clients must find healthy ways to manage it well. Stretching and other yoga practices help to dispel stress just as other forms of exercise can. When a person practices yoga or other fitness activities, the body releases feel-good endorphins that flood the body and brain; this leads to feelings of improved well-being. 
Yoga can also help clients improve their physical fitness. While abusing drugs or alcohol, a person may have neglected their fitness needs. Yoga is a good way to increase fitness and enhance one's overall health. As a form of exercise, yoga helps clients get in shape. 
Mindfulness is another benefit of yoga. During yoga sessions, instructors urge clients to be mindful of their presence. The practice helps clients focus on yoga poses without distractions. Learning to focus can help clients keep relapse at bay. While being mindful of the activity, clients can take a break from distressing emotions and other stressors that threaten their mental well-being. 
Another benefit of yoga is the sense of community that accompanies its practice. Practicing yoga with others helps clients get to know other people in recovery. Yoga is a great activity to enjoy with others. After rehab, many people continue to practice yoga near their homes because of its social, psychological, and physical benefits. 
Power of Yoga: Enhancing Drug Rehab Outcomes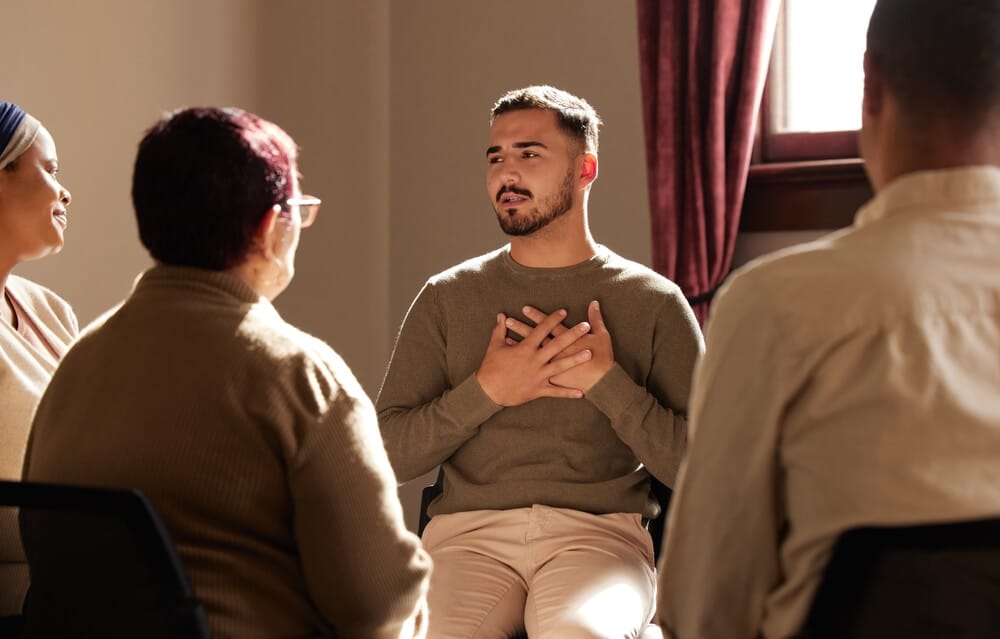 Yoga may not cure alcohol or drug addiction, but it can help clients maintain their recovery progress and prevent relapse. During rehab, clients learn how important it is to include healthy activities in their daily or weekly lives. Yoga is a healthful activity that's good for the mind, body, and spirit. In times of stress or simply to develop a strong defense against stress, people in recovery can practice yoga. When they do, they're less likely to suffer a relapse. 
Even though substance use disorders are chronic relapsing conditions, they can be managed successfully with treatment and healthful activities like yoga. That's why we include it as part of our holistic treatment options. Unfortunately, relapse is a common occurrence with drug and alcohol addiction. Some substances such as meth, opioids, and alcohol have a very high relapse rate. It's important to help clients prevent relapse with strategies that help them in and outside of rehab. Yoga is one strategy that clients can employ to stay focused on their recovery journey and to enhance their physical, emotional, and spiritual well-being. 
Clients who are searching for this comprehensive approach to addiction recovery in Florida will find it at WhiteSands. Our yoga classes are ideal for people who are new to yoga or who have been practicing yoga for years. 
Drug Rehab Programs with Yoga Resources in Florida  
It's a good idea to enroll in drug rehab programs with yoga programs if you are ready to put addiction behind you and embrace a drug and alcohol-free future. Yoga can be part of your healthy lifestyle. When you enroll in drug or alcohol addiction treatment at WhiteSands, you can expect a supportive environment that supports mind and body health. We offer evidence-based, alternative, and holistic treatments because, together, these therapeutic approaches all target various aspects of addiction and can promote a powerful recovery. 
Our yoga resources are instructor-led and designed to support our overall approach to mental, physical, and spiritual wellness. Whether you are a beginner or a long-time yoga practitioner, you can be part of our healing community. 
Joining Yoga Classes at WhiteSands Treatment Centers 
If you are living with an addiction to alcohol or drugs, remember that you don't have to. There is help. WhiteSands offers the highest-quality addiction treatment program delivered by experienced addiction specialists. Yoga classes are one of several holistic treatment approaches that we offer in addition to our conventional therapeutic offerings. 
Our rehab centers are welcoming and geared toward healing. At WhiteSands, you'll find a positive environment where you can focus on your recovery journey. Being part of the WhiteSands community can help you transform your life and health for the better. Contact us to learn more about our addiction treatment programs and holistic treatment options like yoga. We can't wait to help you manage your addiction successfully and take back your life from the grasp of substance abuse. 
If you or a loved one needs help with abuse and/or treatment, please call the WhiteSands Treatment at (877) 855-3470. Our addiction specialists can assess your recovery needs and help you get the addiction treatment that provides the best chance for your long-term recovery.