Methadone Maintenance Clinic Alternative in Naples | Try Suboxone
Methadone Maintenance Clinic Alternative in Naples | Try Suboxone

Drug and alcohol addiction requires professional treatment in order to overcome which is why there are recovery programs available in Naples, Florida for those struggling. A Medically Assisted Treatment program (MAT) uses a combination of both medication and counseling to assist an individual in overcoming their substance abuse. This type of treatment is considered a 'substitute treatment' for those abusing opioids, illicit drugs, and other addictive substances. The highly-structured program weans the individual off of the substance of abuse using slow tapers while also leveraging the benefits of one-on-one therapy to help the individual reach long-term sobriety. Breaking the vicious cycle of substance abuse is difficult which is why counseling is an essential part of the MAT program. Healing through recovery is a delicate process and having specialists help in each step of the process on all levels of care can render the desired results.
Once a patient evaluation is complete, specialists will determine which slow tapers are best suited to the individual: Buprenorphine, Vivitrol, or Naltrexone. These medications are widely used in the treatment of opioid addiction and have proven to be very effective when used in combination therapy. MAT will also help in lessening the withdrawal symptoms that are often associated with detox and recovery.
When patients are first admitted into treatment, they will be given a 1-week supply of medication and will then be required to come back for a follow-up evaluation to see how they are responding to the medication. Over their time in treatment, patients will work up to a 1-month supply of medication but will be required to do periodic pill counts with an assigned physician.
Comprehensive treatment for drug or alcohol addiction has proven to help individuals manage cravings in order to prevent relapse. Without professional help, individuals struggling with substance abuse cannot overcome their addiction, as tapering off on one's own is both dangerous and unsuccessful. If you or someone close to you is struggling with addiction, medically assisted treatment programs can assist in reaching sustained abstinence from substance abuse.
If you are looking for inpatient treatment, please see links below to learn more.
Leveraging Drug-management for Relapse Prevention and Recovery
For patients who attended addiction treatment and have relapsed, FDA-approved detox medications and slow-tapers may help the individual get back on the road to recovery. These antagonists and partial agonists (Buprenorphine, Vivitrol, or Naltrexone), have proven to be effective in curbing the desire to use drugs and alcohol while lessening withdrawal symptoms as well. Combination therapy is the best way to overcome substance abuse and involves leveraging medication assisted treatment (MAT) in conjunction with therapy, psychosocial support, and individual counseling to reach sustained and long-lasting sobriety. It's important that individuals follow their remediation programs and tapering plans closely, as refraining from doing so can result in undesirable and debilitating symptoms. Slow tapers are safer and more effective when compared to hurried, more abrupt methods and approaches.
The drugs that are used during medication-assisted treatment programs are integrated in various doses over a designated period of time based on how receptive the individual is to the current medication, counseling, and combination therapy. Based on an in-depth patient analysis, therapists will determine which medication the individual is a good candidate for and will prescribe the dosage based on unique and specific criteria. While an individual may be prescribed a larger dose at first, over time, and as they begin to recover, their doses will be reduced until they are completely weaned off. When an individual is compliant and adheres to their tapering plan, their Opioid Use Disorder (OUD) and drug dependency can be successfully managed and overcome.
Looking For Suboxone Doctors & Clinics Near You? Call The WhiteSands Team Of World Class Addiction Experts Now.
DR. S. MANN, M.D., CHIEF MEDICAL OFFICER, WHITESANDS TREATMENT CENTER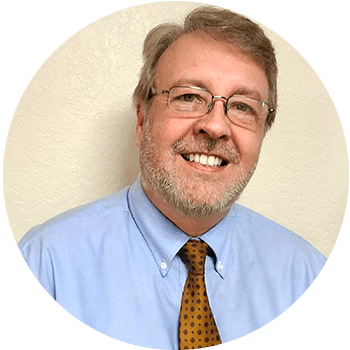 Dr. Mann currently serves as the Chief Medical Officer and Medical Director of the WhiteSands Treatment Centers and he has held these positions since July 2017. In addition to medical department administrative duties, Dr. Mann is responsible for the medical needs and detoxification of patients at WhiteSands Treatment, Tampa.
Before joining WhiteSands, Dr. Mann has worked in addiction treatment facilities throughout Florida. He has served as an Adjunct Clinical Postdoctoral Associate in the Addiction Medicine Division at the University of Florida, where he enjoyed teaching medical students and medical school graduates during their residency training. He has also practiced Addiction Medicine in the private sector and served as both Medical Director and Associate Medical Director at other substance abuse treatment centers. He currently enjoys both clinical duties and oversight roles as Medical Director of WhiteSands Treatment Centers. Dr. Mann appreciates the teamwork at WhiteSands and how this helps patients resume a happy, fulfilling life.
Dr. Mann graduated with honors from Indiana University where he earned both his Medical Degree and a degree in chemistry. He completed his internship at the University of Miami-Jackson Memorial Hospital before completing his residency in Internal Medicine at Mount Sinai Medical Center in Miami Beach, FL. He later studied Addiction Counseling in Denver, Colorado and he completed an Addiction Medicine Fellowship in the Psychiatry Department at the University of Florida. Dr. Mann is Board-Certified in his field.
DR KIRBY, ATTENDING PHYSICIAN, WHITESANDS TREATMENT CENTER
Dr. Kirby joined WhiteSands Treatment in 2018 as an attending physician. He brings with him many years of experience in internal medicine and addiction medicine practice experience. Before joining WhiteSands Treatment, Dr. Kirby spent several years working with the men enrolled in the Salvation Army rehabilitation program and with students who were seeking help through the Teen Challenge Restoration Program. Dr. Kirby is well-versed in medical science as it pertains to addiction. He also has a special interest in the spirituality of recovery from addictions. He has served as an Adjunct Clinical Postdoctoral Associate in the Addiction Medicine Division at the University of Florida, where he enjoyed teaching medical students and medical school graduates during their residency training.
Dr. Kirby received his B.S. in Biology with Honors from the University of Missouri, Kansas City, and was granted a Doctor of Medicine, School of Medicine, here. He completed a residency in Internal Medicine at Wilford Hall Medical Center in San Antonio, Texas. After serving as a captain in the USAF he entered the private practice of internal medicine. He later felt called to help people overcome their addictions which led him into the addiction treatment sector. He completed an Addiction Medicine Fellowship in the Psychiatry Department at the University of Florida prior to joining WhiteSands. Dr. Kirby is a Fellow of the American Society of Addiction Medicine. He is board-certified in both Internal Medicine and Addiction Medicine.
If you or a loved one needs help with abuse and/or treatment, please call the
WhiteSands Treatment at (877) 855-3470. Our addiction specialists can assess your recovery needs and help you get the addiction treatment that provides the best chance for your long-term recovery.