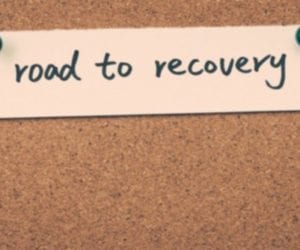 Addiction is a serious and debilitating disease that affects millions of Americans every year. Treatment for adult men and women suffering with drug and alcohol addiction and other behavioral disorders can be sought through a drug recovery center in FL. Recovery programs that are tailored to fit each patient's needs are provided by fully accredited private facilities with the gold star of approval from the Joint Commission for consistently providing the highest quality treatment for addiction.
Evidence-based addiction intervention programs at a drug recovery center in FL are aligned with and follow the recommended guidelines of the Centers for Substance Abuse Treatment, National Institute on Alcohol Abuse and Alcoholism, National Register of Evidence-Based Programs, the U.S. Department of Health and Human Services and the Substance Abuse and Mental Health Services Administration, among others.
The programs offered include short and long term residential, partial hospitalization and outpatient programs. Inpatient medical detox programs are also provided, which are a safe alternative to sudden cessation of drug or alcohol consumption. There are a variety of programs that teach patients ways to cope with the physical and psychological aspects of addiction to alcohol and other substances of abuse. Reputable addiction rehab programs and drug recovery center in FL incorporate both holistic and conventional treatment protocols. Alternative treatment methods are also available including art therapy, acupuncture and yoga. All services provided occur in a context that maintains the integrity and privacy of patients.
Treatment programs may include such models as:
Dual Diagnosis Treatment
Pharmacotherapy
Individual, group and family therapy
SMART Recovery
Cognitive Behavioral Therapy
Relapse Prevention Education and Training
Targeted programs to address communication, coping skills, anger management, etc.
Aftercare programs
Sober Living
Patients thrive in individualized counseling sessions, which are administered by board certified psychiatrists and licensed therapists with experience in addiction treatment. Addiction counselors help patients to change negative patterns of behavior and develop ways to appropriately handle relapse triggers.
Conventional 12-Step Program Models
Self-help support groups include the 12-step program models that are used to augment other programs. These support groups are instrumental in helping individuals struggling with an addiction to explore core concerns in a forum that is comfortable and informative.
Addiction is a chronic progressive disease with a high propensity for relapse. As such, overcoming addiction is much more about making mental shifts than simply halting habitual abuse. Aftercare programs also help patients to identify local medical and therapeutic services to assist them in their efforts to maintain long term sobriety.
If you or a loved one needs help with abuse and/or treatment, please call the WhiteSands Treatment at (877) 855-3470. Our addiction specialists can assess your recovery needs and help you get the addiction treatment that provides the best chance for your long-term recovery.