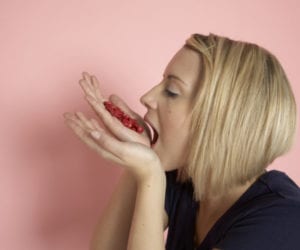 The U.S. Food and Drug Administration has developed a plan of action to address the problem of opioid abuse, dependence and overdose in America. The plan aims to reduce the devastating impact that opioid abuse has had on families and their communities. The FDA plans to enact new rules regarding enhanced safety labeling, new data requirements and improving the treatment of both pain and addiction. The administration will also re-examine the opioid risk-benefit paradigm that affects public health. The FDA will be transparent in its efforts and will also provide an opportunity for public input to better understand and answer the concerns of the public.
The FDA is concerned about the opioid epidemic in the U.S. for good reason. Opioid drugs were involved in over 28,000 deaths in 2014 and more Americans die annually from drug overdose than they do in vehicle accidents. There were approximately 467,000 people addicted to heroin in 2014. This news is even more disturbing when one realizes that the numbers are rising. Opioids are in heroin, morphine and prescription pain medications, and dependence on opioids has become a serious problem that affects the health, social and economic welfare of society.
The number of overdose deaths from opioid pain medications has quadrupled since 1999, and there is growing evidence that there is a relationship between non-medical prescription opioid use and heroin abuse. To address the problem of prescription opioid drugs and heroin abuse there must be a balance in providing the greatest relief from suffering while minimizing the risks.
Several factors that have contributed to the dilemma are: greater increases in opioid drug prescriptions and dispensing; greater social acceptance of using opioid medications for different reasons; and aggressive marketing by pharmaceutical companies. Opioid analgesic medications account for the largest amount of the prescription drug abuse problem.
Deaths related to opioid drugs began to rise in the early 21st century and opioid analgesic poisoning was listed as the cause of death more frequently than heroin and cocaine. Opioid medications are highly addictive and work on the same brain systems as heroin and morphine. Some adverse symptoms of opioid use include: anxiety, euphoria, psychosis, depression, irritability, low motivation, constricted blood vessels, increased heart rate, high blood pressure, fatigue, confusion and respiratory depression.
To address the opioid problem, the FDA has convened an expert advisory committee before approving any new opioid drug application that doesn't contain an abuse-deterrent formulation (ADF). The Pediatric Advisory Committee will also make new recommendations for a framework regarding pediatric opioid drug labeling before any new labeling is approved. Another new FDA action is developing changes for immediate-release (IR) opioid labeling, plus additional warnings and safety information. This action will produce more detailed information for doctors to follow about opioid drug risks and how to prescribe the drugs safely.
The FDA has also engaged the help of the National Academies of Sciences, Engineering and Medicine. The goal is to incorporate the impact of opioid abuse on public health when making drug approval decisions. The agency's science board will re-assess the risk-benefit approval framework for opioid drugs. These decisions will be made known to the public.
Another action by the FDA will be to update their Risk Evaluation and Mitigation Strategy (REMS) program requirements for opioid medications. The plan is to increase the amount of trained pain management prescribers to enhance safe prescribing of opioid drugs and decrease negligent prescribing.
Efforts will be focused on approving drugs that have the potential to help mitigate the problem of opioid dependence. The plan is to develop new generic abuse-deterrent formulations that are less costly.
Dr. Robert Califf, the FDA Deputy Commissioner for Medical Products and Tobacco has announced," We are determined to help defeat this epidemic through a science-based and continuously evolving approach. This plan contains real measures the agency can take to make a difference in the lives of so many people who are struggling under the weight of this terrible crisis." This new initiative by the FDA should make every American proud and hopeful.
If you or a loved one needs help with abuse and/or treatment, please call the WhiteSands Treatment at (877) 855-3470. Our addiction specialists can assess your recovery needs and help you get the addiction treatment that provides the best chance for your long-term recovery.