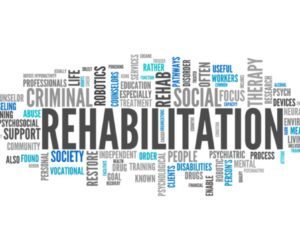 Drug addiction is a chronic disease that requires specialized care provided by alcohol and drug treatment centers. Although millions suffer from this condition, only a fraction get the treatment they need. Many are in denial, others are scared of how their lives will change, and the rest don;t know how they will pay for rehab.  Monetary constraints and concerns about the cost of drug treatment is a common barrier that keep many addicts from seeking the help that could potentially save their lives.
How to Pay for Treatment
Finding ways to pay for rehab at alcohol and drug treatment centers often becomes a problem because the addiction can exhaust both financial resources as well as professional and social connections. Loss of a job for most people also means the elimination of health insurance benefits.  Traditional methods of paying for drug treatment include:
Employer assistance programs for substance abuse
Personal or employer sponsored Health insurance
Assistance from friends and family members
Asset liquidation
Savings
Fortunately,  there are various programs and non-traditional resources that people seeking help from alcohol and drug treatment centers can tap into such as:
Payment options provided by rehab facilities: Most alcohol and drug treatment centers are aware of the hardship caused by drug abuse as well as the importance of getting treatment for addiction.  As such, many centers have built in contingencies that enable them to work with patients and their families to make payment for recovery possible.  Patients seeking treatment can ask about payment options such as monthly or graduated payment plans among others.

Government sponsored programs for addiction treatment: One way the government help people pay for addiction is through partially funded drug rehab facilities. The subsidies provided by the government pay for beds for substances abusers who are unable to cover the entire cost of their care. Other government resources may include Medicaid, Medicare or Social Security Insurance.  This is an area that warrant further exploration for people struggling to meet the cost of treatment.

Crowdfunding assistance: This is an innovative way to pay for drug addiction treatment.  Many individual that have lost loved ones to addiction and even those who haven't but are concerned about the life-threatening effects of addiction are often willing to help someone who is desperate to give up the habit but do not have the resources or qualify for other options.
To find out more about your options for addiction rehab, contact alcohol and drug treatment centers for more information. Drug rehab specialists are available to help any questions you may have.
If you or a loved one needs help with abuse and/or treatment, please call the WhiteSands Treatment at (877) 855-3470. Our addiction specialists can assess your recovery needs and help you get the addiction treatment that provides the best chance for your long-term recovery.