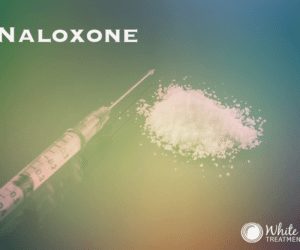 "May you live all the days of your life." -Jonathan Swift
Recently, the medicine has been getting a good amount of attention. This is because doctors say naloxone: the anti-overdose drug, can reverse the effects of an overdose of heroin or other painkillers. According to WebMD, doctors have been using it for years to save lives.
First of all: What is this medicine?
Naloxone is an anti-overdose drug that is sold under many names including: Narcan. It's given through injection or nasal spray. The CDC says Naloxone binds with opiate receptors in the brain, repelling opiate drugs taken and sending the individual into an instant and painful withdrawal. An individual given naloxone will begin to experience flu like symptoms with sweats and chills, vomiting and aches. These symptoms are much worse than people experience during heroin withdrawal.
It is said that in some states, if you, a family member, or a friend is addicted to heroin or opioids, you can carry naloxone. If approved, you can carry a pocket-size device that contains an injectable form of naloxone. There is a nasal spray version as well.
Pharmacists say Naloxone blocks the effects of drugs made from opium, or opioids, and if given soon enough, naloxone counters overdose effects – usually within minutes.
Naloxone has been especially helpful in recent years when deaths from overdoses of narcotic prescription painkillers more than tripled in the U.S. from 2000 to 2014.
According to the National Survey on Drug Use and Health, heroin use is also growing in the U.S. The survey reports 669,000 Americans use the illegal substance. That's nearly twice as many as in 2007. Deaths from heroin overdoses quadrupled between 2002 and 2013.
Naloxone: the anti-overdose drug
This rise in heroin use is believed to go hand in hand to prescription drug abuse. Doctors say many people who abuse painkillers switch to heroin for two reasons: It is easier to access, and it is cheaper.
Now, because of naloxone's effectiveness, the White House drug policy office now urges first responders, such as police and firefighters, to carry it. However, just to be clear: Naloxone is not a cure for opioid addiction, but it can save people's lives if they overdose.
You may be wondering why this drug is so important. Well, according to the Centers for Disease Control and Prevention, the United States is in the middle of an opioid epidemic. In just 2014 alone, the CDC reports approximately 19,000 deaths from painkiller overdoses and approximately 10,500 deaths from heroin overdoses. The CDC also reports that at least 10,000 people's lives were saved by naloxone between 1996 and 2010.
Some people argue that naloxone enables the cycle of addiction, however, others say naloxone is an important step forward in the fight against opioid abuse.
If you or a loved one needs help with abuse and/or treatment, please call the WhiteSands Treatment at (877) 855-3470. Our addiction specialists can assess your recovery needs and help you get the addiction treatment that provides the best chance for your long-term recovery.