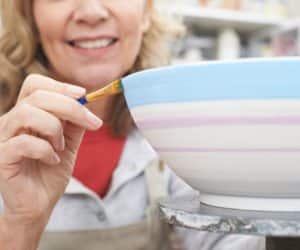 Relapse Prevention: What do Sober People do for Fun?
When a person becomes addicted to drugs or alcohol, their entire life can begin to revolve around substance abuse. Hobbies and fun activities become a distant second to substance abuse. Problems also arise with friends and family due to the addict's drug-seeking behavior. When the individual finally stops taking alcohol or drugs and begins their journey to sobriety, one of the things that they may find difficult is finding new things to do without abusing substances because old relationships have fallen apart and the interest you once had for activities has faded. What do sober people do for fun? Rediscovering ways to entertain yourself is a crucial step in long-term sobriety.
In this article, we will answer the question "what do sober people do for fun?" Finding fun things to do without alcohol at night is not only about keeping yourself entertained but it is an important part of relapse prevention, especially since first-year relapse rates are between 40-60 percent.
See a Movie
What do sober people do for fun? They go to see movies. Movies can be a great time with friends or loved ones. Just stepping out of the house at night to go on fun sober dates is enough to take your mind off stress and possible relapse thoughts. Even if you don't have someone to go with, a solo adventure to the movies can be just as fun.
Find a New Hobby or Revitalize an Old One
Hobbies give people something to look forward to and enjoy on a regular basis. If you had a hobby before you started substance abuse, consider taking it up again. You might rediscover the enjoyment you first found doing it because you are no longer focusing on substance abuse.
Dinner Date
One of the fun sober dates that are usually a good time is going to dinner. You don't have to go on a date; a dinner with a friend you haven't seen in a while can be just as fun. If you already go to restaurants regularly, consider exploring entirely new cuisines.
Night Markets and Festivals
You may need to do some searching, and it might just be something to do every now and then, but night markets and festivals of all kinds are one of the things to do without alcohol at night. It can be fun for the whole family depending on what type of market or festival it is.
Learn Something New
Learning something new can have a positive effect on a person. Your brain is stimulated and your mind is totally focused on doing the new task. With the vastness of the internet, you can learn nearly anything from your phone or computer. It is advised that you find other people who are also learning, allowing you to add a social aspect to the experience, such as going to a night school.
Host a Dinner Event
What do sober people do for fun when they don't want to go out? They host a dinner parties. This is an ideal opportunity to invite some of the people that you've lost touch with due to substance abuse so that you can reconnect. If you're not much of a cook, then you can host a viewing party or movie night, such as watching the Oscars or watching a movie trilogy.
A significant part of recovery is about finding new, healthy things to fill your time with. If you are in need of additional help with relapse prevention, call WhiteSands at (877) 855-3470.
If you or a loved one needs help with abuse and/or treatment, please call the WhiteSands Treatment at (877) 855-3470. Our addiction specialists can assess your recovery needs and help you get the addiction treatment that provides the best chance for your long-term recovery.