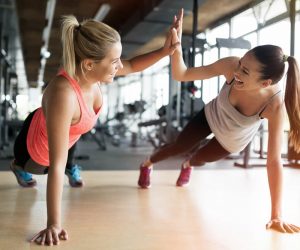 Why You Should Exercise During Rehab & In Recovery
Formal treatment for a drug or alcohol addiction often lasts for a month or two, but the recovery process is far more extensive. In many ways, rehab with its safe space and supportive therapists can be easier than being at home. That's why at WhiteSands Alcohol and Drug Rehab, we work diligently to help our clients develop the strategies they'll need to keep their recovery on track long after they leave our doors. These strategies are invariably customized for each person's needs and preferences. Without them, people become more vulnerable to relapse.
WhiteSands Alcohol and Drug Rehab employs one of the primary strategies to help clients support their physical and mental health is physical fitness. Exercising is something that can benefit everyone regardless of their current fitness level or skill sets. Once a person returns home, they may discover they have more time because they spent drinking or using drugs. Now, they must fill that void with positive activities to avoid falling back into old patterns or relapsing.
We encourage clients to start planning their post-rehab life during therapy sessions. Physical fitness is a popular option for people because it takes so many forms. Some people prefer swimming while others enjoy running or bodybuilding. The Orlando area is home to many gyms and fitness centers where people can take fitness classes or workout using the on-site equipment. Remember, a fitness routine can help a person build a framework for a positive and healthy life. Maintaining or improving your fitness level is an excellent idea for your post-rehab life. Check out our article, "Best Hiking Spots in Orlando" if your idea of exercise is breaking a sweat on one of the many beautiful trails in the area. Sometimes we just need to sweat it out, outside.
At WhiteSands Alcohol and Drug Rehab, our treatment program models include medically sanctioned treatments like individual therapy, alternative treatments like art therapy, and holistic treatments like physical fitness. We find that incorporating fitness into our programs has a positive effect on clients that is two-fold. First, exercise benefits their physical health. Drug and alcohol addiction can negatively impact the body in many ways. Exercise allows people to promote healing and improved physical health.
But exercise also provides undeniable mental health support for clients. During fitness sessions, clients can unwind and de-stress. By shedding stress, they can attend subsequent treatment sessions with more ability to focus. Of course, these benefits aren't tied to the rehab experience. After rehab, exercise can continue to provide these same benefits. Clients who exercise after recovery can experience improvements in their physical health and mental health.
Building Stronger Mental Models Through Conquering Your Physical Limitations
Many people take up physical fitness to pursue physical goals. Often, people want to build strength and muscle or lose weight. It's definitely true that working out and exercising routinely can help people get their bodies into better physical shape. Still, it's important to remember the mental health benefits that fitness offers too.
The goal-oriented nature of working out can enhance mental focus. Having a strong mental focus helps people who are recovering from an addiction keep their recovery on track. Losing focus can make a person vulnerable to cravings or negative emotions. Our WhiteSands Alcohol and Drug Rehab therapists stress the importance of engaging in activities that enhance mental health and focus. During exercise sessions, people can practice focusing on achieving their goals. By maintaining focus at the gym, people get better at keeping their focus outside of the gym, which is essential for long-term recovery.
As You Build a Strong Mind, Your Body Follows
A strong mind is one that tends to be more resilient to things like stress and disappointment. These things are inevitable, but a strong mind copes with them in healthy ways. As you work out and develop your strong mental focus, your body will follow, getting stronger and more fit. As you exercise regularly, you may enjoy the genuine physical health benefits that stem from a daily fitness routine. Looking and feeling physically great can be a substantial boost to your self-esteem. Achieving your fitness goals can also affect your mindset and ability to achieve goals outside of the gym as well.
The physical and mental aspects of physical fitness go hand-in-hand. People in recovery can benefit from both the psychological and physical health benefits that routine exercise offers. Focusing on fitness goals means spending less time on stress or aspects of your previous life. Working out isn't a cure for addiction, but it will undoubtedly feel like it some days. Physical fitness can positively affect recovery in many different ways, so it's essential to include it in your post-rehab life.
Why Exercise Is Directly Related to Addiction Treatment
Many people have heard it said that exercise produces a 'natural high,' which is quite true. During training, the brain releases feel-good endorphins that flood the brain and body. Although you might feel tired and sore after a strenuous workout, you'll also feel good physically and mentally. The endorphins go to work, repairing the muscles that you just stressed out during your exercise routine. These endorphins also target your brain and its reward center, triggering those feelings of natural high. But unlike the high from drugs, this is the high your body was designed to experience.
During rehab, therapists and clients at WhiteSands Alcohol and Drug Rehab explore various strategies that support healthy living. On a fundamental level, the road to addiction is often paved by negative feelings. It makes perfect sense that the road to recovery should be based on positive emotions that stem from positive activities and lifestyle choices. We place a strong focus on physical fitness because of its natural ability to enhance physical and mental health. Not everyone will enjoy reading, gardening, or creating art, but everyone can benefit by exercising. Of course, those other activities can also support a healthy post-rehab lifestyle, and we encourage clients to find many activities that they enjoy doing.
Addiction treatment can benefit from the inclusion of physical fitness programs, and we have helped thousands of clients experience this for themselves. But, we can't stress enough how important exercise is to post-rehab life as well. It can help you maintain your sobriety and other long-term recovery goals. If you or a loved one is struggling with alcohol or drug addiction in Orlando, then call WhiteSands now. We are here to help.
Gyms in Orlando, FL
Orlando features many high-quality gyms and fitness centers that offer classes, workout equipment, and on-site trainers. No matter your skill level or fitness level, you can benefit by including routine exercise in your post-rehab lifestyle. Here are some area fitness centers and gyms you can check out:
Crossfit Milk District Orlando
Crossfit Milk District Orlando has a goal-oriented culture and supportive community. Their positive environment is an excellent place to work out and spend post-rehab time. Many members of the gym have begun with little or no fitness experience and have achieved impressive results.
600 Herndon Ave, Orlando, FL 32803
Downtown Orlando YMCA Family Center
Featuring indoor and outdoor pools, classes, and activities for people of nearly any age, the Downtown Orlando YMCA Family Center is conveniently located in the downtown area. Visit for aerobics classes, racquetball sessions, basketball games, swimming, and more. There's also an on-site cafe for post-workout smoothies or snacks.
433 N Mills Ave, Orlando, FL 32803
Esporta Fitness
Esporta Fitness features a wide range of cardio and other workout equipment, an indoor swimming pool, Kids Klub, personal trainers, game courts, and exercise classes. This gym is renowned for its first-rate facilities and amenities.
4550 E Michigan St, Orlando, FL 32812
The Weight House
Open 24 hours, The Weight House is a popular gym and personal trainer site. Members primarily use the gym for strength training in a welcoming and up-to-date environment.
3019 Edgewater Dr, Orlando, FL 32804
The GymLab
The GymLab features a supportive environment and an emphasis on fun and health. Visitors will find a wide range of workout gear such as ropes and pulleys, yoga mats, dip bars, free weights, speed ladders, and more.
185 Drennen Rd #325, Orlando, FL 32806
RDV Sportsplex Athletic Club
RDV Sportsplex Athletic Club features state-of-the-art workout equipment, flexible membership options, group fitness classes, an aquatic center, court sports, training programs, and more. If you're looking for an athletic center that has it all, check this one out.
8701 Maitland Summit Blvd, Orlando, FL 32810
The Gym Downtown
The Gym Downtown features a convenient location and a wide range of cardio and strength training equipment. The facilities are well kept, and the environment is welcoming to people of all skill levels.
133 E Robinson St, Orlando, FL 32801
The Orlando area is also home to many chain fitness centers and gyms such as Planet Fitness and LA Fitness. Orlando features many venues where people can work out near their home or place of work as a fitness-loving city. Keep in mind that physical fitness offers those dual benefits of mental and physical health enhancement beneficial for people recovering from drug or alcohol addiction. By adding exercise to your daily / weekly schedule, you can achieve these benefits too. Keeping your recovery journey on track is essential, and routine exercise can help.
If you or a loved one needs help with abuse and/or treatment, please call the WhiteSands Treatment at (877) 855-3470. Our addiction specialists can assess your recovery needs and help you get the addiction treatment that provides the best chance for your long-term recovery.