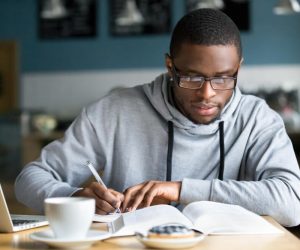 Tackle Higher Education in Orlando, FL While in Recovery
If you have recently completed an alcohol and drug rehab program, you have most likely considered what's next in your recovery journey. You may be among a group of people who had to put college on hold because of addictive behaviors. Now, having attended WhiteSands Alcohol and Drug Rehab, you may be looking to return to class. Or, perhaps you're among a group of people who are hoping to attend college for the first time.
If this sounds like you, you'll be happy to learn from many community colleges in Orlando, Florida. There's a wide range of options to choose from that can provide you with an opportunity to pursue new endeavors, including a path to a degree or diploma. To get started, a community college might be the ideal place for you to begin the process.
You might be wondering what sets a community college apart from a University. A community college offers students two-year programs that will lead to an AA degree (Associate of Arts) or an AS degree (Associate of Science). Community colleges typically offer lower tuition than other colleges and universities. Some students will attend a community college first before completing a bachelor's degree at a university. However, many of these colleges also offer technical and vocational programs, which allow you to begin working in your chosen field right away once your program is completed (without having to move on to finish a bachelor's degree).
If the idea of attending a community college excites you and you are ready to incorporate it into your life after rehab, here are some top community colleges in Orlando, Florida, and more information on the programs they offer:
Valencia College
Valencia College is an award-winning community college that costs about half in tuition than state universities and even allows students to complete a bachelor's degree on-site rather than transfer to another university. The college offers over 120 two- and four-year degrees, with more than 13,000 students graduating annually. Programs include Associate of Arts, Associates of Science, Advanced Technical Certificates, and several Bachelor's of Arts and Science degrees.
1800 S Kirkman Rd, Orlando, FL 32811
Florida Technical College – Orlando Campus
If you are looking for a more tailored, specialized, and intimate college experience, Florida Technical College may be the right place for you. With a focused approach, students take one class per month in specialized fields such as beauty, construction trades, healthcare, criminal justice, and more. The college even offers online programs, programs in Spanish and hybrid programs.
12900 Challenger Pkwy, Orlando, FL 32826
Concorde Career Institute – Orlando
If you are looking for specialized training that will lead to a rewarding career – and you are not ready to commit to a four-year degree program – Concorde Career Institute in Orlando could be a great option. This healthcare-based college offers both degree and diploma programs such as Surgical Technician, Dental Assistant, Medical Assistant, and more. Concorde prides itself on programs that are completed in less time than traditional universities, allowing you to begin the career you have been dreaming about quickly. If you have always wanted a career in healthcare and want to start working as soon as possible in your chosen field, Concorde Career Institute may be the right fit.  
3444 McCrory Place, Orlando, FL 32803
Seminole State College of Florida
Whether you are looking for two-year college degrees, adult education, or even specialized career certificates, you can find them all at Seminole State College in Orlando. The college, which has multiple locations, has programs that range from automotive engineering and early childhood education to EMS, computer programming, interior design, paralegal, and more. And Seminole State prides itself on offering degrees that lead to high demand, high pay jobs while offering students tuition costs about half of what a University would charge, coupled with small class sizes.
2505 Lockwood Blvd, Oviedo FL 32765
Benefits of Taking College Classes for People While Staying Sober
Completing a drug and alcohol rehab program is a fantastic accomplishment. You are ready to move forward and feel like you have a new lease on life. And now that you have the tools to move on, learning a new trade or career, or returning to college, could be the next positive move. Starting a college program can bring many benefits to your life, including keeping you motivated and focused, keeping your mind busy and off of drugs and alcohol. In addition, it will keep you active and engaged with other like-minded people who are there to grow and better their lives. Plus, it will bring a sense of excitement into your life because you will be learning a new skill that will soon lead you to a fulfilling and rewarding career.
If you consider taking college classes after completing a drug and alcohol treatment program, consider the timing and make sure it makes sense where you are in your sobriety. College, while an exciting and valuable endeavor, can bring stress in various ways to anyone. You will want to make sure that you have a solid support system in place that can help you stay on track and with whom you can be honest if you start to feel overwhelmed. Establish clear goals for yourself before beginning any college journey and go at a pace that works solely for you and your needs.
Increased Job Opportunities
Did you know that you will have a broader range of job opportunities if you have educational training beyond high school? By choosing to enroll in college classes upon finishing a rehab program, you are opening the door to more job opportunities, higher pay, and increased connections and networking. As the areas of technology, education, and health continue to expand, more jobs are becoming available, and telecommute and remote jobs are opening even more options to people across the U.S.
In addition to increased job opportunities, earning a college degree or technical certificate can also increase your earning potential immensely. According to the Bureau of Labor Statistics, people who have a high school diploma can expect to earn around $37,000 per year, whereas those with a two-year degree can earn almost $44,000 per year. This number is even higher in certain high-demand fields such as nursing, health services, computer information security, web developers, computer network specialists, and respiratory therapists – with many of these fields being two-year degree endeavors!
Self-Fulfillment & Mental Well-Being
When you were completing your rehab treatment program, you most likely learned a lot about shifting your mindset to positive thoughts and activities that would further your growth as you move forward in sobriety. Taking college classes and improving your knowledge to advance your career are great ways to improve your mental well-being and feel fulfilled, as you are preparing yourself for a secure future regarding employment and earnings.
Immersing yourself in a college environment will also have a positive effect on your mental health. You will be consistently motivated by other students and your professors and surrounded by other people who have similar interests as you and are also working towards their career goals. These interactions and relationships are crucial, especially for anyone who has completed a rehab program and is looking to form new friendships and connections with people working hard to improve their lives.
One's education and career are often intimately tied with one's identity, and how we see ourselves plays a crucial role in our emotional well-being. As you take the first steps to start college classes, you will feel empowered and excited knowing you are on a new path.
You will also be happy to learn that colleges today have many programs to help students maintain a healthy balance with educational demands and their mental well-being. When you are researching and visiting colleges to discover the right college setting for you, ask about their student services and programs. These programs can help you stay better connected to other students and events – even in the time of COVID-19 and how it has affected the college experience.
With so many community colleges in and around Orlando, Florida, the world is your oyster when it comes to starting down a new career path and finding a program that interests you. You are about to embark on a new journey, and be proud of yourself for taking steps to further your career and create financial stability for yourself. Like having completed a rehab program, earning your college degree can completely change your life and open up doors and opportunities that you couldn't have even imagined.
If you or someone you love has yet to go through an alcohol and drug rehab program in Orlando and is ready to take that first step to a life free from addiction, contact WhiteSands Alcohol and Drug Rehab today. We have multiple locations throughout Florida, and our representatives are standing by to speak to you and share more information on our life-changing programs.
Related Life After Rehab Orlando Articles:
Yoga Studios

Gyms

Hiking Trails

Farmers Markets
If you or a loved one needs help with abuse and/or treatment, please call the WhiteSands Treatment at (877) 855-3470. Our addiction specialists can assess your recovery needs and help you get the addiction treatment that provides the best chance for your long-term recovery.